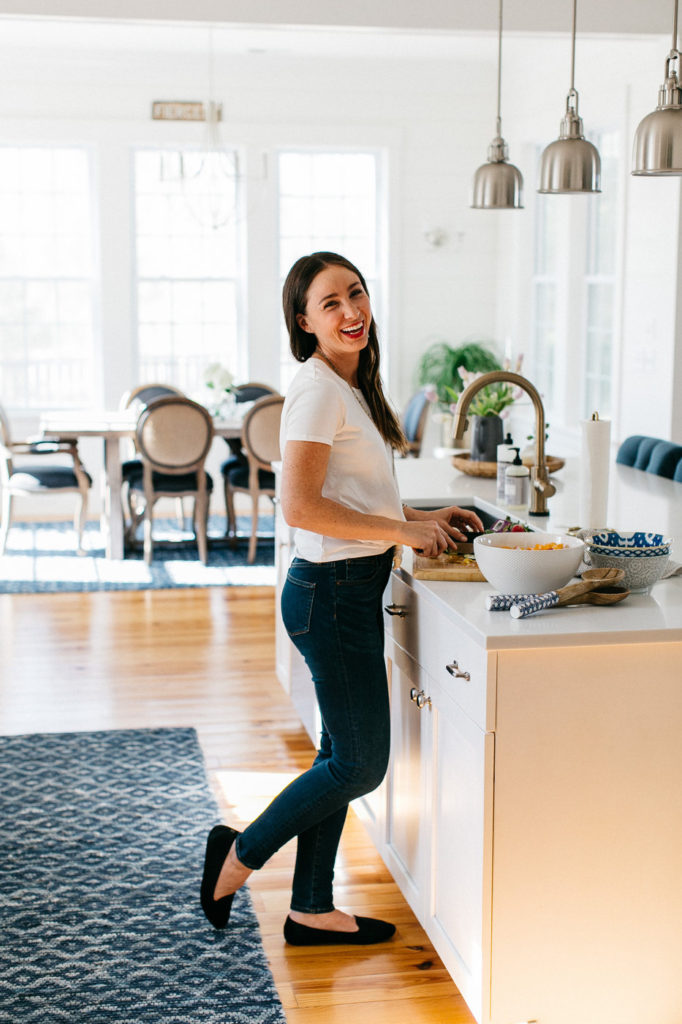 I'm back at it with our weekly meal plan. I skipped last week because we were at the animal hospital most days with our big guy Jaxon, who ended up having spinal surgery. This week is a little up in the air too, my mother-in-law is visiting so we'll probably go out a few times and we aren't sure when Jax will be coming home from the hospital. I'm going to plan out our meals anyway though because it'll make life easier!
Here's what we're eating for the week:
MONDAY:
Breakfast: 2 Vital Farm's eggs, steamed broccoli, 1/2 avocado mashed on gluten free toast
Lunch: Grilled chicken breast with a side of kale and cannellini beans (sautéed in avocado oil and bone broth)
Snack: Strawberries with handful of macadamia nuts
Dinner: Out! (probably fish or a big salad with a protein)
TUESDAY:
Breakfast: Scrambled eggs with 1/2 avocado, steamed broccoli
Lunch: Leftover chicken breast with lettuce and tomato on a Siete Foods wrap
Snack: Chocolate Chip PB Oatmeal Balls
Dinner: Grilled flank steak (with this amazing marinade) with homemade french fries and grilled asparagus
WEDNESDAY:
Breakfast: 2 Vital Farm's eggs, sautéed spinach or kale or steamed broccoli, 1/2 avocado or this healthy shake!
Lunch: Leftover steak over romaine with strawberries, toasted walnuts and cucumber
Snack: Simple Mills chocolate chip cookie (yum)
Dinner: Buddha bowl: My mother-in-law's recipe of kale, avocado, quinoa, protein (probably grilled chicken) and a few other things. I'll write up the recipe after I try it!
THURSDAY:
Breakfast: 2 Vital Farm's eggs, sautéed spinach or kale or steamed broccoli, 1/2 avocado with sausage
Lunch: Grilled chicken thighs over chopped spinach salad with hard boiled egg, tomato, avocado, roasted almonds, cucumber and radish
Snack: Apple with drizzle of almond butter and cinnamon
Dinner: Date night, or if Jax is home we'll probably order in
FRIDAY:
Breakfast: 2 Vital Farm's eggs, sautéed spinach or kale or steamed broccoli, 1/2 avocado
Lunch: Salad bar at Whole Foods
Snack: Chocolate Chip PB Oatmeal balls from Tuesday
Dinner: Friday pizza night! (Gluten free for me, I like Udi's or Cappello's)