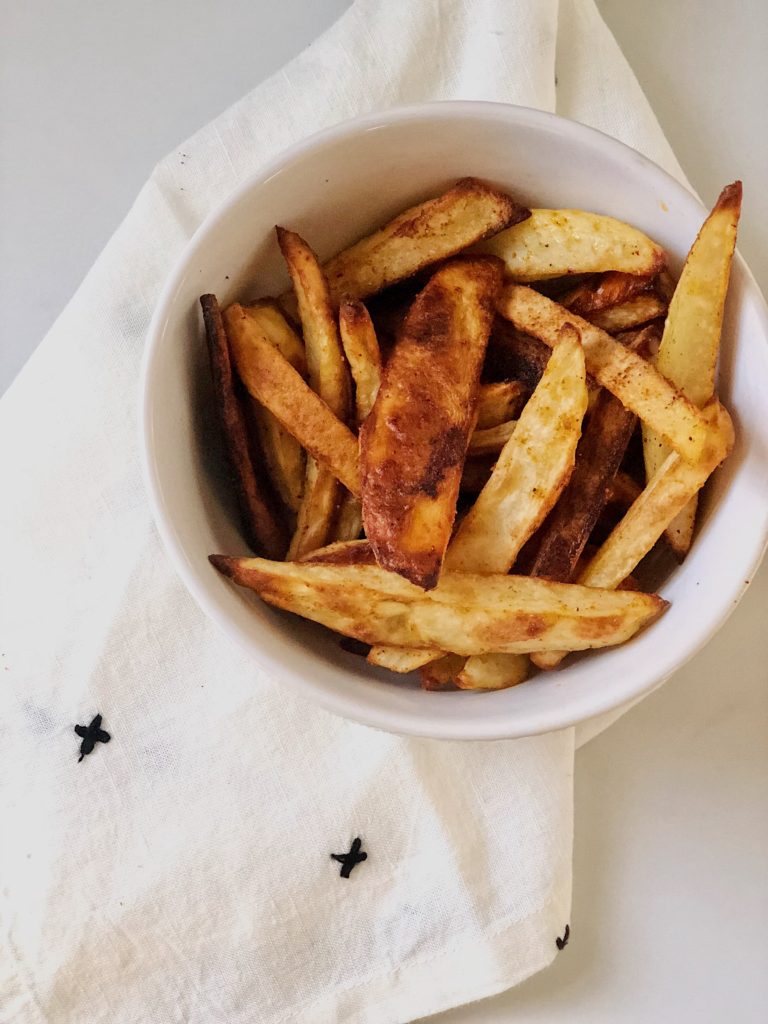 Oh yes, this side dish is GOOD. So are potatoes. Especially if we make them ourselves instead of getting them from a fast food joint (ew), restaurant or pre-made and frozen. Many of us think carbs are evil, I used to also. But that isn't the case. We need them for energy and to function well. If you happen to have a fat loss goal, perhaps you shouldn't go ahead and eat ALL of the french fries, but have a few. You'll survive 🙂
I've been wanting to make my own fries for a long time but for some reason I always pictured it being a very difficult process. Apparently I was very wrong because this is easy peasy and I probably make these twice per week for us to have alongside a protein and veggie.
You can play around with the seasoning, so far this is my favorite combo 🙂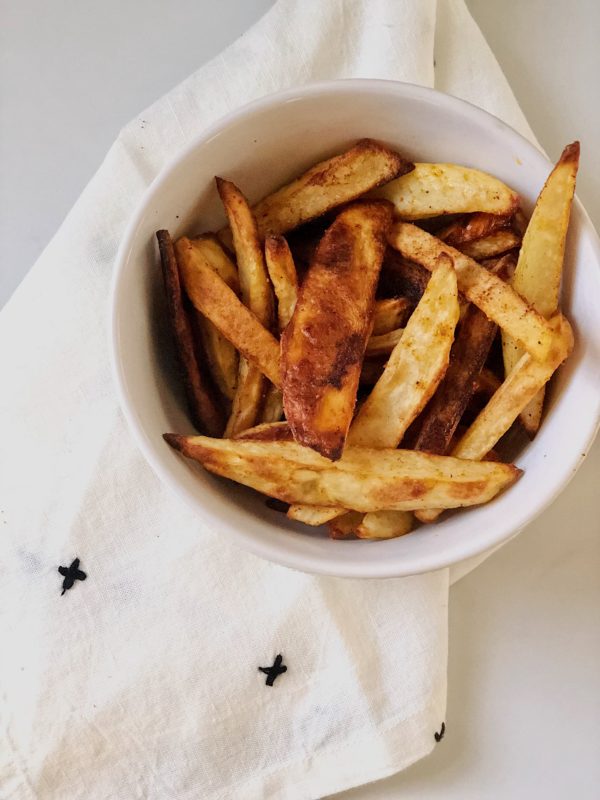 | | |
| --- | --- |
| | |
Peel potatoes, this step is optional. I've tried making these with the skin on and off, both are good!

Cut potatoes in half lengthwise then continue to slice them. If you like thinner fries slice them thin, if you prefer wedges make them thicker!

Pat the fries down with a paper towel to dry.

Toss in a bowl with olive oil, make sure they're coated well. Sprinkle salt, pepper, garlic powder and paprika.

Line 2 baking sheets with parchment paper. Spread the potatoes out onto the baking sheet. Leave space between the fries so they can crisp evenly!

Bake at 400 for 15 minutes then flip the fries. Bake for another 15-20 minutes, until they're at your desired crisp-ness.

Eat em' up with some ketchup or your favorite dipping sauce!