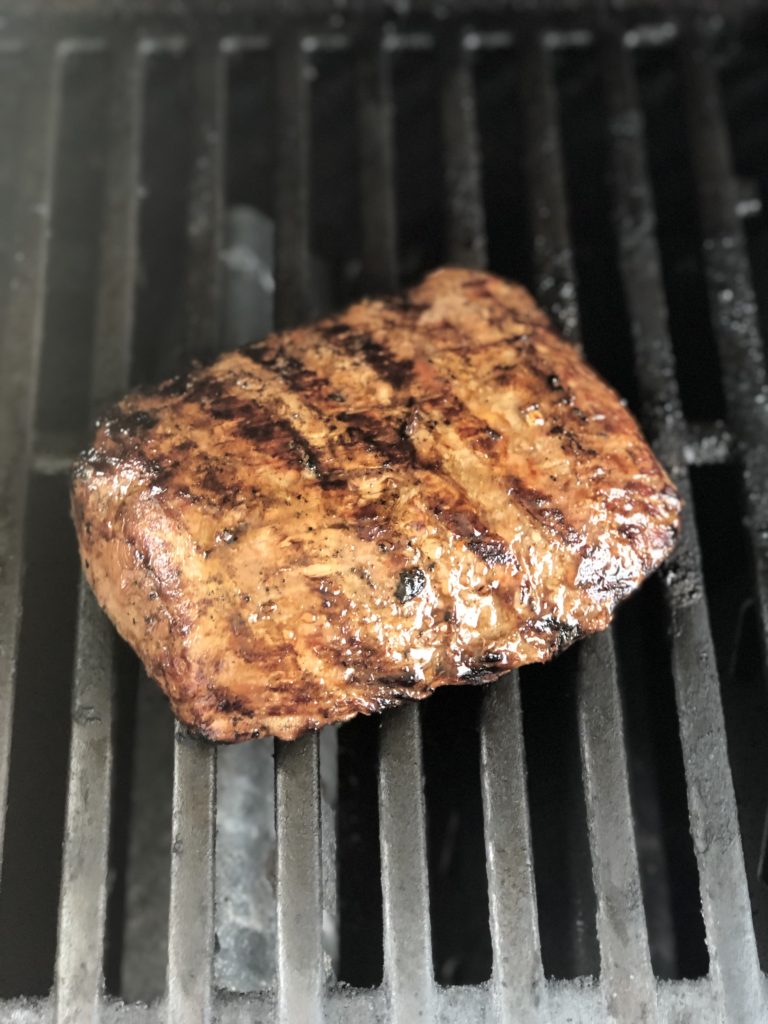 You guys, my Dad was an AMAZING cook. He was known for his massive brunches (think eggs, bacon, steak, salmon, broccoli rabe, pancakes..he made it all). He could grill like it was nobody's business and his chicken parmesan, holy cow it was just so dang good.
When he passed away last year, my brother and I made sure we took all of his recipes and this steak marinade is the one I use the most.
I let it sit overnight in a glass tupperware and it is so flavorful and delicious when we grill it up the next day.
I hope you love it and if you do make this, please tag me because it will make me so, so happy knowing people are using my Dad's recipe, just a little thing to remember him by <3
| | |
| --- | --- |
| | |
Mix all ingredients together in a bowl. Pour over steak and marinate for at least 4 hours, though it is best over night! If using flank steak, grill on high for around 7 minutes per side, depending on thickness. Let rest for a few minutes before slicing. Enjoy!