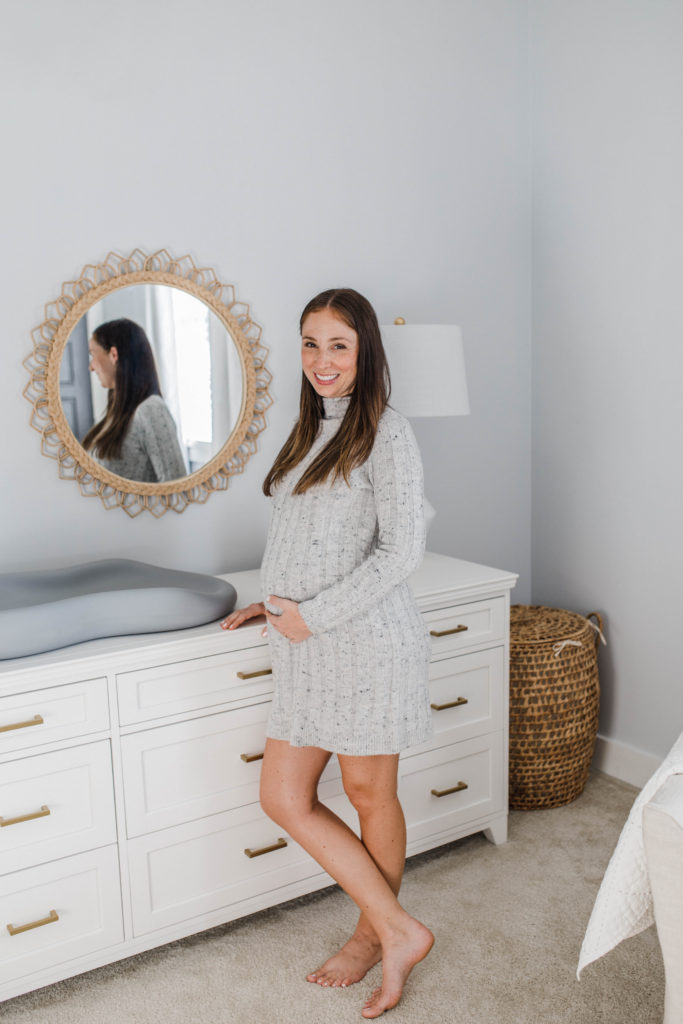 This may sound strange, but I've dreamed about creating a baby registry for a long time. I babysat all throughout middle school, high school and college and am just obsessed with babies and all the cute little things that go along with them. So when it was finally time to dig in and decide what we want to have on our baby registry for our little bundle I was really excited!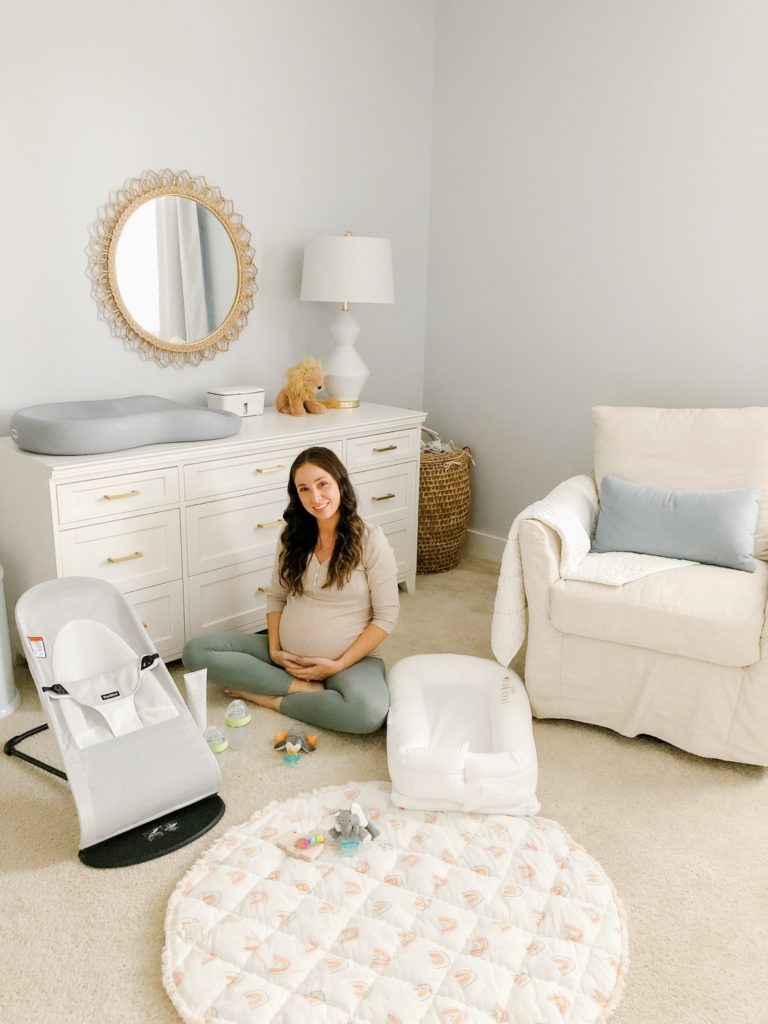 Please note that some of the links below are affiliate links, so I may make a tiny commission if you click and then purchase something! This costs nothing extra to you and helps me to run this little blog of mine. Thank you so much for being a part of this community!
I spent a lot, and I mean a lot of time researching the items that are below. It was very important to me that to the best of my ability I chose items that are:
Safe from a manufacturer/ child safety perspective
Safe from a clean/ free of toxic materials perspective
Aesthetically pleasing
Ultimately, I spent days looking up other trusted blogs (The Gentle Nursery and Wellness Mama are two of my favorites) and talking to friends about what they love and why. If there was an option to choose a reputable brand that made a less-toxic version of a product over another well-known brand, I was all for it.
I look at exposing our child to healthy foods (yes even in, actually, especially in utero) and less toxins as something that is up to us and in our control, for the most part. More on this in our favorite pregnancy/ parenting books blog post. While it may be more challenging for me to control the air our kid breathes, I can choose a car seat, stroller, crib, mattress, nursery furniture etc that is made of less harsh chemicals. So you betcha I'm going to do that in an effort to make our baby as healthy as possible.
Without further ado, let's get to the good stuff, shall we? And be sure to check back after baby as I'll be updating this with what we love and use the most!
Products we registered for:
Baby Gear:
Feeding:
Diapering:
Bathing:
Nursery, Decor + Sleep:
Safety:
This gate which can be a doggy gate too!
Baby monitor – My goal is to keep this at least 6-8 feet away from the crib to limit the amount of EMF radiation baby is exposed to. (Possible side effects of EMF exposure are: sleep cycle disruption, impacts immune, reproductive system and brain development)
Play:
*My goal here was to get non-toxic toys because babies put everything in their mouths! Trying to limit the amount of chemicals, paints and plastics in the toys was high on my priority list, though I realize that this won't always be in my control as baby gets older and is playing with toys outside of our home.
Clothing:
Laundry Detergent & Cleaning Supplies:
*Due to me constantly talking about the importance of using safer products in our homes, it shouldn't be a surprise that I went on a hunt for safe detergent, stain remover and dish soap (for bottles and nursing parts). This article is really helpful about laundry detergent!
Navigating the world of what-the-heck-do-I-need-for-baby can be overwhelming so I hope this baby registry is helpful if you're looking for non-toxic baby products/ items to register for <3
Other Pregnancy Blog Posts:
Affordable Maternity Clothes I've Bought
What's in Our Hospital Bags
Favorite Pregnancy + Parenting Books
Second Trimester Recap
My Charleston Baby Shower
Pregnancy After Miscarriage: My Thoughts

Visual Registry:
If you prefer to shop visually, here's a clickable version of the baby registry! Though this doesn't include everything above, I tried to find as many things as I can for this little boutique. Click the images below to shop or get more product details!