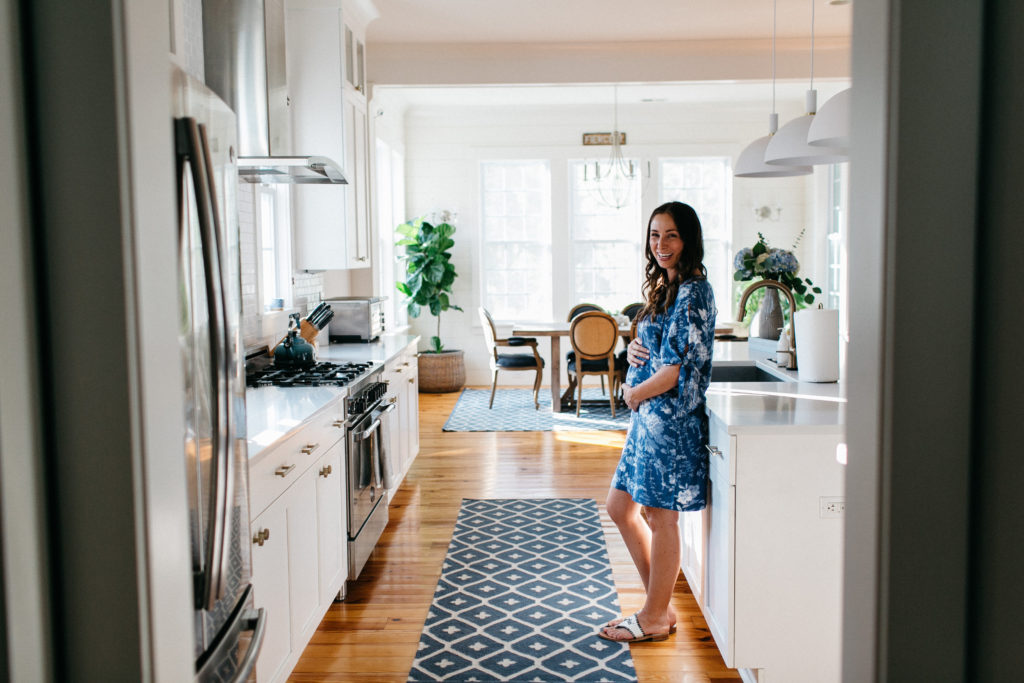 Woohoo second trimester! Wow, where is the time going? When I wrote up my first trimester recap it felt like it had dragged on, but now it's flying by! There were all sorts of things to note then, from cravings to not feeling well and a few doctor visits.
I feel like the second trimester was fairly uneventful (which I guess is a good thing!) but there were definitely a few moments we can chat about here. The first of which, nausea went away! By 12 weeks it was no longer an every single day thing, some days I'd feel totally fine and others it would still come in waves. By week 14 it was basically gone, though I did notice I still needed to have a carb source with my breakfast otherwise I'd feel sick. So that meant my usual two eggs with a veggie, avocado and either a slice of gluten free toast or a gluten free waffle. Yum. (You can read more about what I've been eating in my weekly meal plans, here).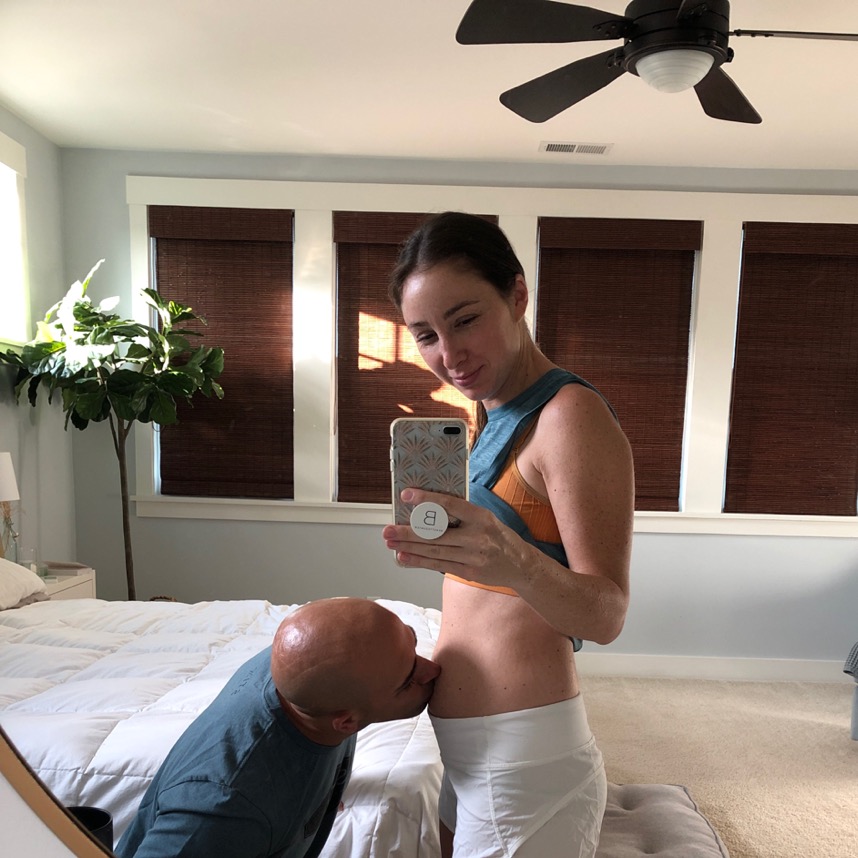 As far as energy goes, from what I had been reading and hearing from other mamas, the second trimester is when you run around like the Energizer Bunny. I don't really feel like that happened for me, but I did go from being pretty tired to just feeling like my normal self again. I just can't say that I had crazy amounts of energy that I've never experienced before, it was more of feeling back to normal.
Other things to note:
Feeling the baby move: I was 18 weeks pregnant, sitting on the couch with Mike on a Friday night and felt something funny in my belly. It was weird because I could feel it from the inside but also by putting my hand on my stomach. Mike felt it too and immediately jumped off the couch and ran around the living room. I think I laughed so hard I almost peed (that's another interesting pregnancy thing, having to work really hard to not pee in your pants). Movements and kicks didn't become regular right away but as the weeks went on we felt them more and more. Now there are full blown dance parties and karate classes going on in there and you can see it poking out of my stomach which is totally wild.
We had always wanted to pick a cute nickname for baby while in utero but never came up with much. Once baby moved around for the first time I told Mike it feels like there is a fish swimming around in there (not that I really know what that would feel like, but one can imagine) so we started calling babe Nemo. The name hasn't stuck much between the two of us but some friends and family still refer to babe as Nemo which I think is super cute 🙂
Anatomy Scan: We were so excited for this appointment! Our last ultrasound had been at 9 weeks so we were eager to see baby again. The ultrasound tech is the only person who knows the sex, our doctor doesn't even know because we didn't check that box off during the blood work weeks prior. It's crazy to me that she could go through all of the anatomy and show us everything without slipping up! We got some pretty clear photos and baby kept putting his/her hands in front of its face which was really cute, and we saw it yawn!
Massage: I started seeing my doula in the second trimester, who is also a massage therapist and the package we have comes with massages during the pregnancy. It is wonderful to release soft tissue and create alignment within the body, plus she gave me some exercises to work on at home.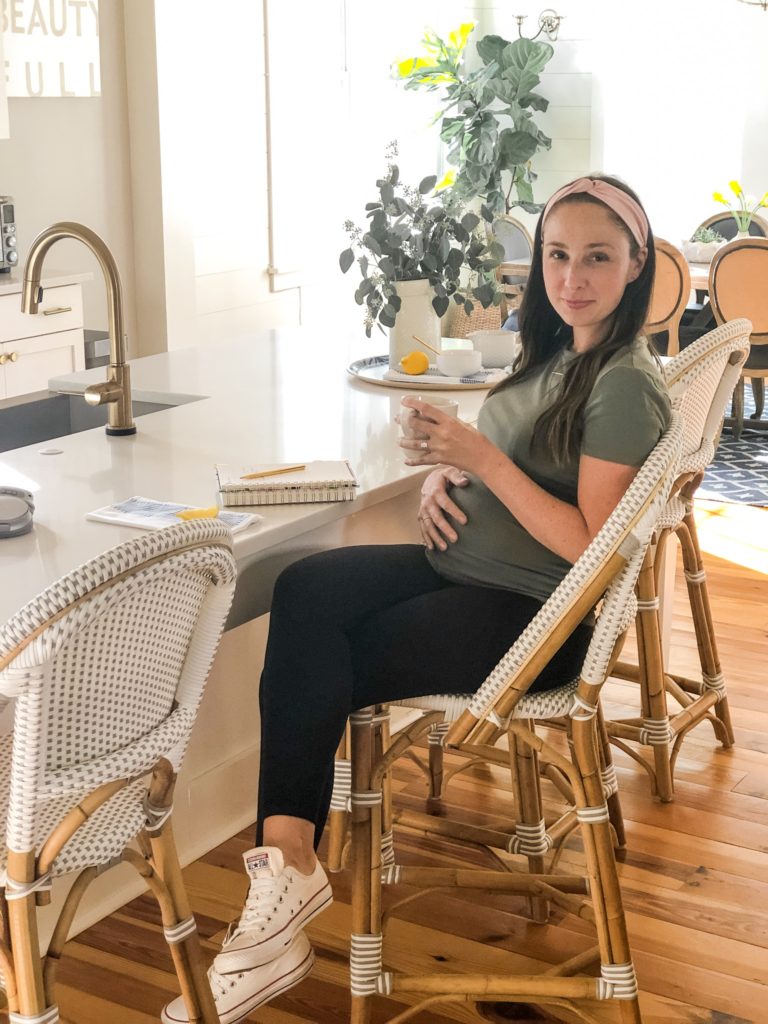 The bump "popping": Right around 24 weeks is when I went from looking like I ate an entire gluten free pizza to people starting to make comments about me being pregnant. I honestly feel like this happened overnight and one morning Mike and I were just like "whoa, I actually look pregnant now!"
Glucose Screening: I did this at 28 weeks but not by drinking that yucky Glucola drink. You can read all about how I chose to screen for gestational diabetes and why, here.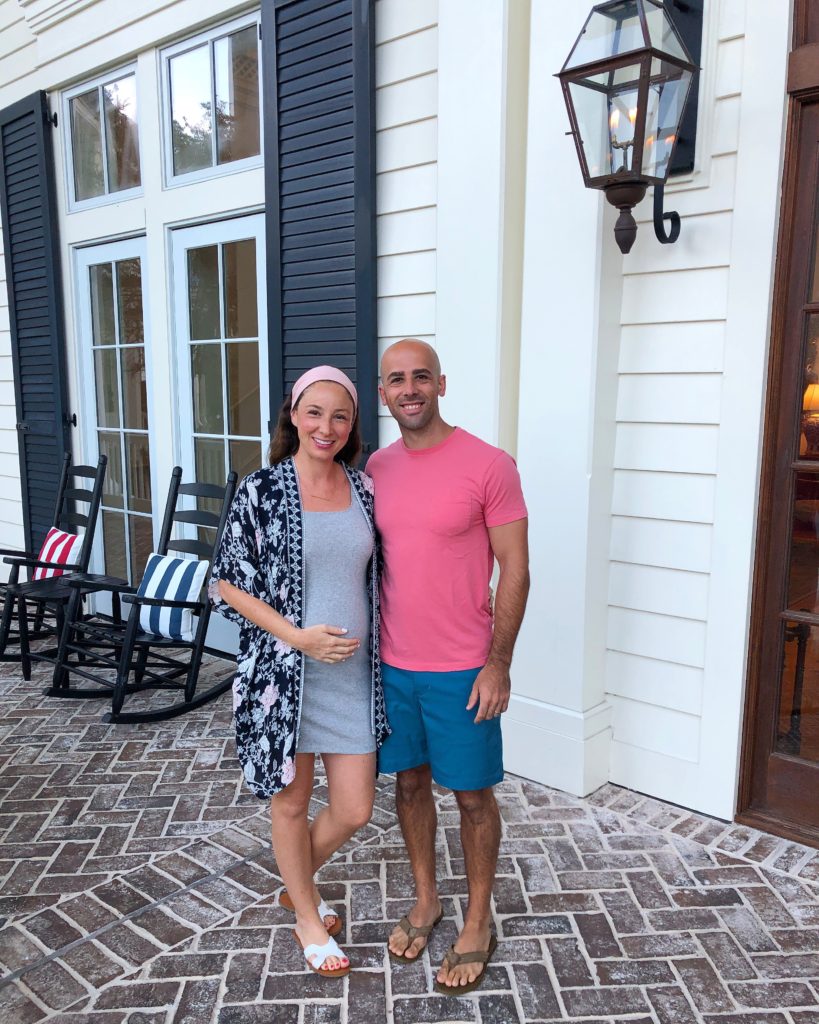 Babymoon: We thoroughly enjoyed ourselves at the Montage Palmetto Bluff right at the end of the second trimester. There was lots of relaxing by the pool but also some bike rides and exploring the beautiful property involved, plus some super yummy dinners. While we had entertained a trip to southern California (ours was cut short last year due to my Dad becoming very ill) we ultimately decided that flying across the country was just not too appealing at that moment and we're so glad we had a lovely escape that was only a 2 hour drive from home. Southern Cali will happen, probably with our little one in tow 🙂
Baby Books: I'm going to write an in-depth post about our favorites once I finish up a few more but right now my faves are:
– Bringing up Bebe
– Moms on Call
– Real Food for Pregnancy
– The Mama Natural Week-by-Week Guide to Pregnancy and Childbirth
– Cribsheet
Weight Gain: We don't have a scale in our home so the only time I'm weighed is during our doctor appointments. As of 28 weeks I gained 14lbs. We'll see how the third trimester goes but our doctor says I'm on track to gain the recommended 30-ish pounds during pregnancy. It's not something I'm stressing or worried about. I am focused on eating well and fueling this baby with lots of amazing nutrients, while also having some pizza or cookies every now and then. Keeping myself and baby healthy are what matter in this moment.
Other pregnancy posts, if you're interested:
How I Chose to Screen for Gestational Diabetes
Pregnancy After Miscarriage: My Thoughts
Workouts I'm Doing While Pregnant
First Trimester Recap
We're Having A Baby!