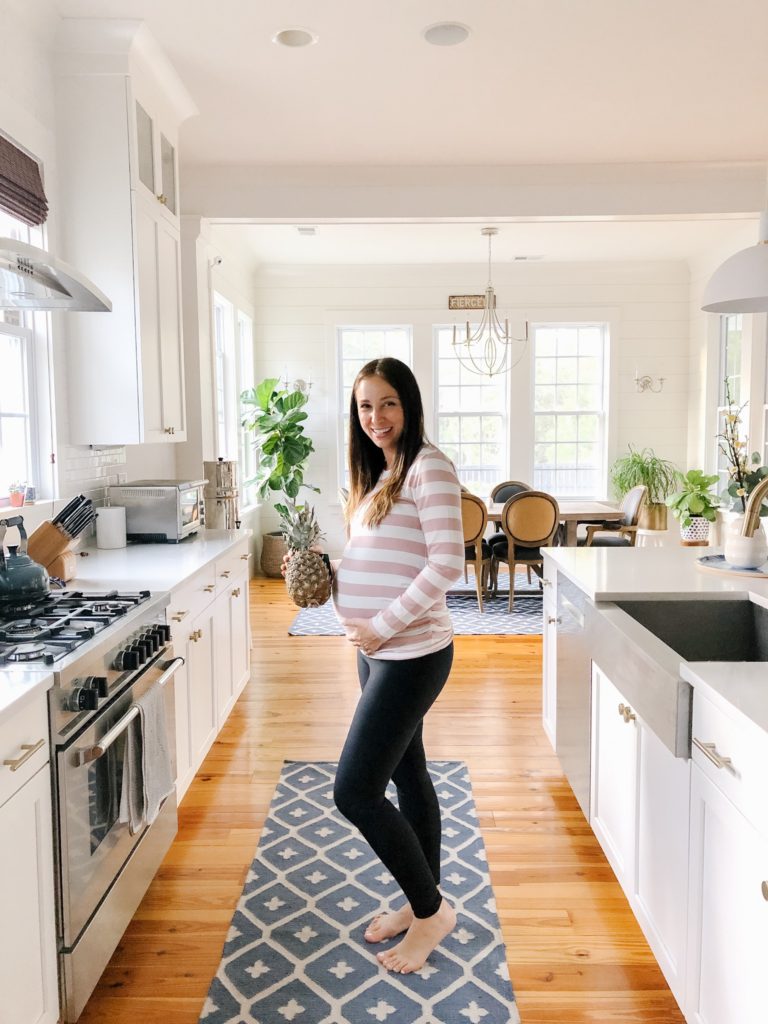 Please note that some of these links are affiliate links, so I make a tiny commission if you click and then purchase something! This costs nothing extra to you and helps me to run this little blog of mine. Thank you so much for being a part of this community!
When having a baby there are a lot of things to spend money on. Maternity clothes was not something I put high on this list because we only wear them for a short time, so why pay for expensive items?
I was lucky to borrow a good bit of maternity clothes from a friend but also bought some things for myself. Below is exactly what I bought and y'all, these clothes are really nice, comfortable and inexpensive! I was actually shocked at how affordable things were and even found a few good sales.
The items below are the colors I chose, but a lot of these (especially the tops!) have a ton of really pretty color and pattern options!
Here are my favorites:
Jeans & Leggings:

Tops (Long sleeve, Short sleeve, Workout + Sweaters):

Dresses:

More pregnancy blog posts:
How I Chose to Screen for Gestational Diabetes
Pregnancy After Miscarriage: My Thoughts
Workouts I'm Doing While Pregnant
First Trimester Recap
Second Trimester Recap
We're Having A Baby!