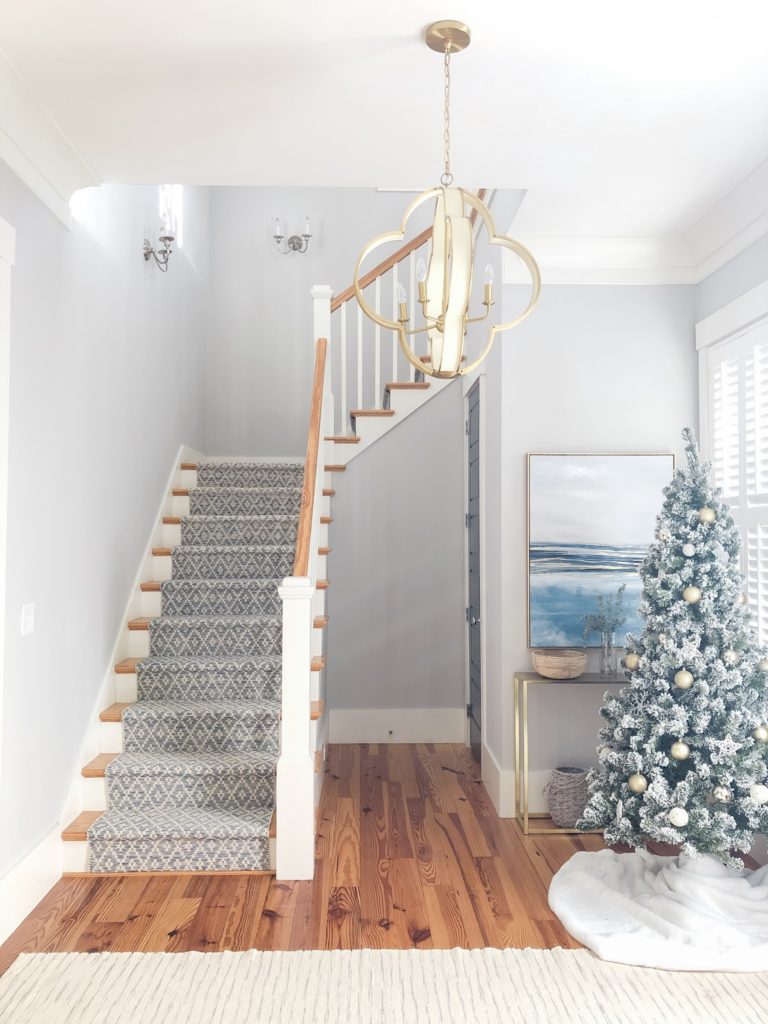 Getting a stair runner was always something I've wanted to do in this home, but put it on the back burner. When our dog Jaxon had a big spinal surgery in August we decided to go ahead with the runner so that it's easier for him to go up and down the stairs.
Y'all know my love for Annie Selke, so I reached out to them and they were generous enough to send us this gorgeous runner and a beautiful entryway rug. We are so, so pleased with how it looks. The stair runner adds warmth and character to the space and I love that the entry rug has hints of blue also reflected in the runner.
So yes, we got a stair runner installed for our dogs 🙂 But also, it'll be so useful for when baby is on the move and of course it's super pretty and inviting so that's major plus!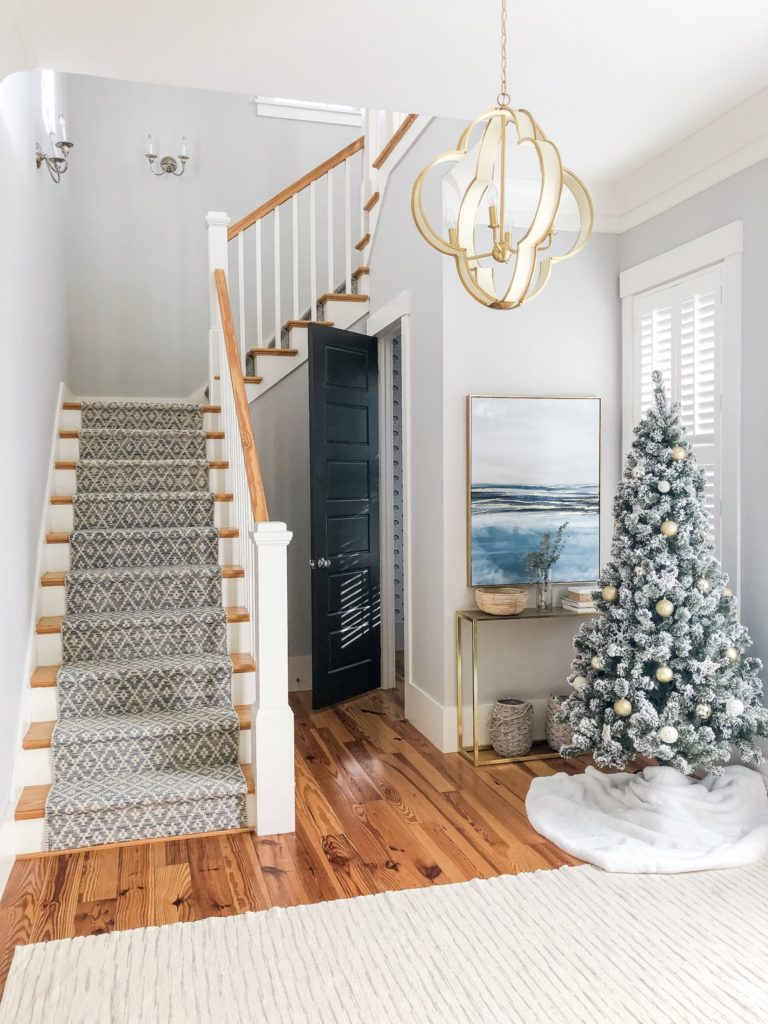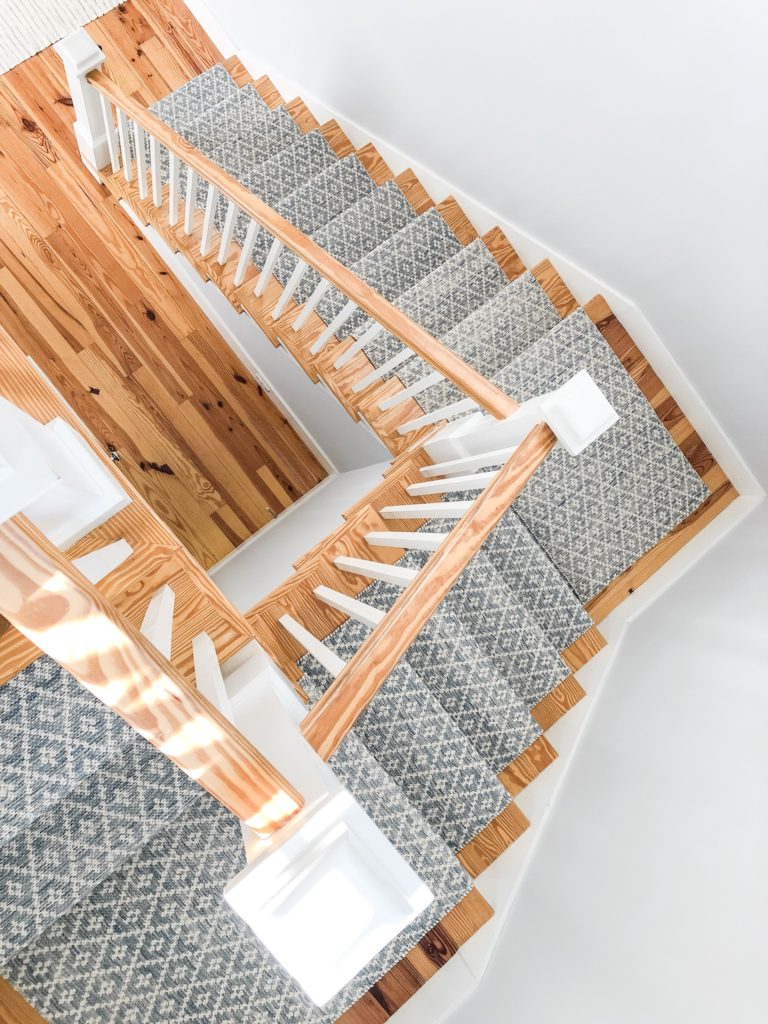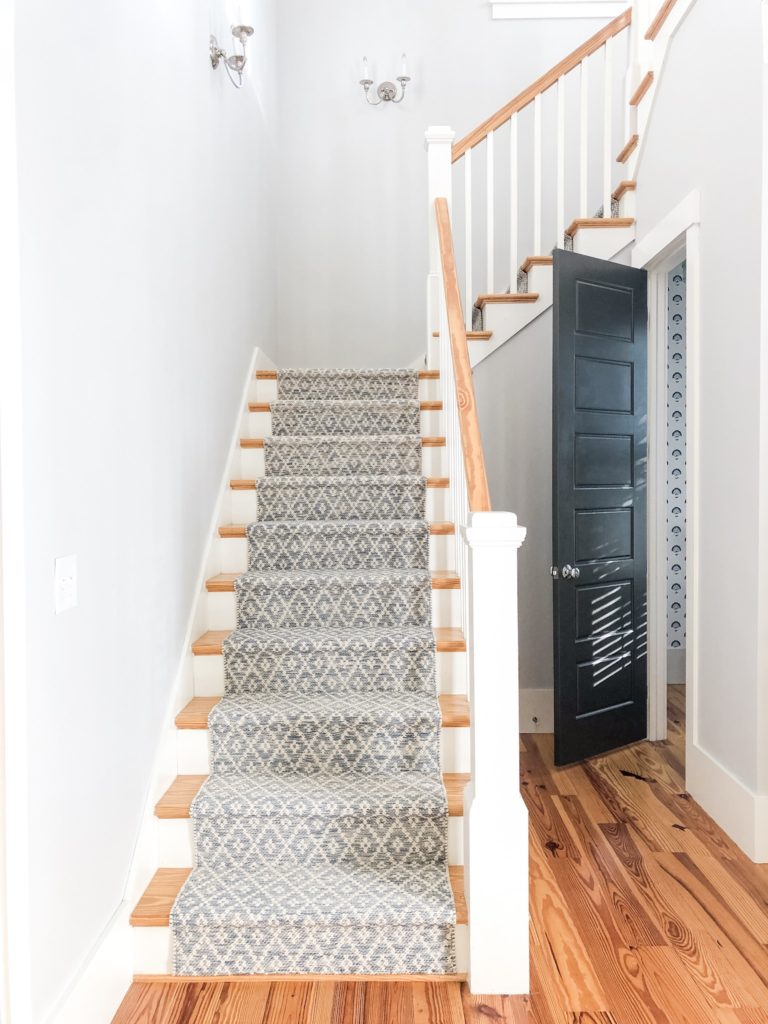 A big, big thank you to Annie Selke for gifting us these rugs! But don't worry y'all, all opinions are my own and I seriously love them. I use this company frequently for interior decor clients and highly, highly recommend!