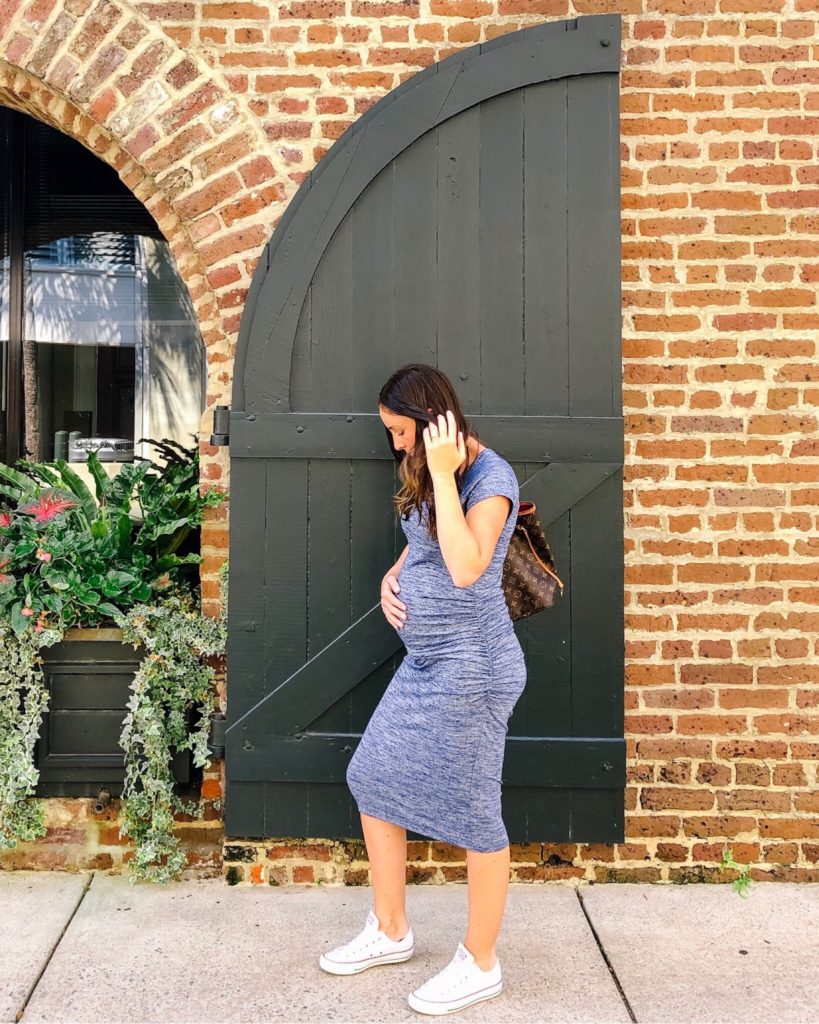 Throughout my pregnancy there have been a few things I knew I didn't want to do the "mainstream" way. One of them being the gestational diabetes Glucola test.
Around 24-28 weeks, current guidelines call for a glucose challenge test. This test involves drinking a syrupy glucose solution which can have anywhere from 50 – 100 grams of sugar in it and then testing your blood sugar an hour later.
Why I opted out of this method of screening:
The drink contains ingredients I wouldn't normally consume while pregnant, or ever. Some of which are: food dyes, dextrose from corn and brominated soybean oil. It has a higher amount of sugar than I'd ever consume at one time, and I have heard time and time again that it makes you feel so awful afterward. Plus, I was told it couldn't be confirmed that it was gluten-free so that freaked me out.
My body doesn't do well with high sugar things like sodas. So since I don't consume 50g of processed sugar, I just didn't feel this way of screening would be an accurate representation for me and my body.
What I did instead:
My doctor and I came up with a plan to do blood sugar monitoring via finger pricks for a week. This is a very effective way of testing. In fact, people who have diabetes and women with gestational diabetes monitor their blood glucose this way!
I ordered the supplies through insurance and started measuring at week 28 of my pregnancy. It went like this:
As soon as I woke up I took a fasting reading
3 more readings throughout the day, 1 hour after each meal
A few more random readings after eating something that consisted of more sugar, to see how my body responded
I wrote down each reading and brought it into my doctor at the end of the week. Here are the numbers I was looking for to make sure my blood glucose was in a healthy range (per my doctor):
Fasting: Less than 100 (mine ranged from 78-89)
One hour after each meal: Less than 130 (mine ranged from 89-117)
To be honest, I found this information very interesting and want to do it again in a few weeks to make sure my levels are still good, probably around week 33 – 34. I think it is really useful to be able to see how my body responds to certain foods and to make changes if need be. Example: I love my gluten-free chocolate chip cookies but if my levels were really high after eating them, it would provide the insight necessary to make me think twice about eating them frequently, or perhaps I'd find a better brand.
To wrap up, monitoring blood sugar this way is an accurate way to measure blood glucose throughout pregnancy, without consuming that yucky drink. I like that I can do a quick finger prick every once in a while to make sure I am still in healthy ranges and to make adjustments to what I'm eating if need be. And the prick really doesn't hurt, I promise!
Talk to your doctor:
It was important to me to find a doctor who offered alternatives to a few things, one of them being this method of screening. If you don't want to consume the glucose drink either I encourage you to chat with your doctor very early on so you can gauge their openness to other options and find a new doctor if need be!
If you want more research on this, I referred to this blog post from The Wellness Mama to inform myself and make sure I was making the right decision for me.