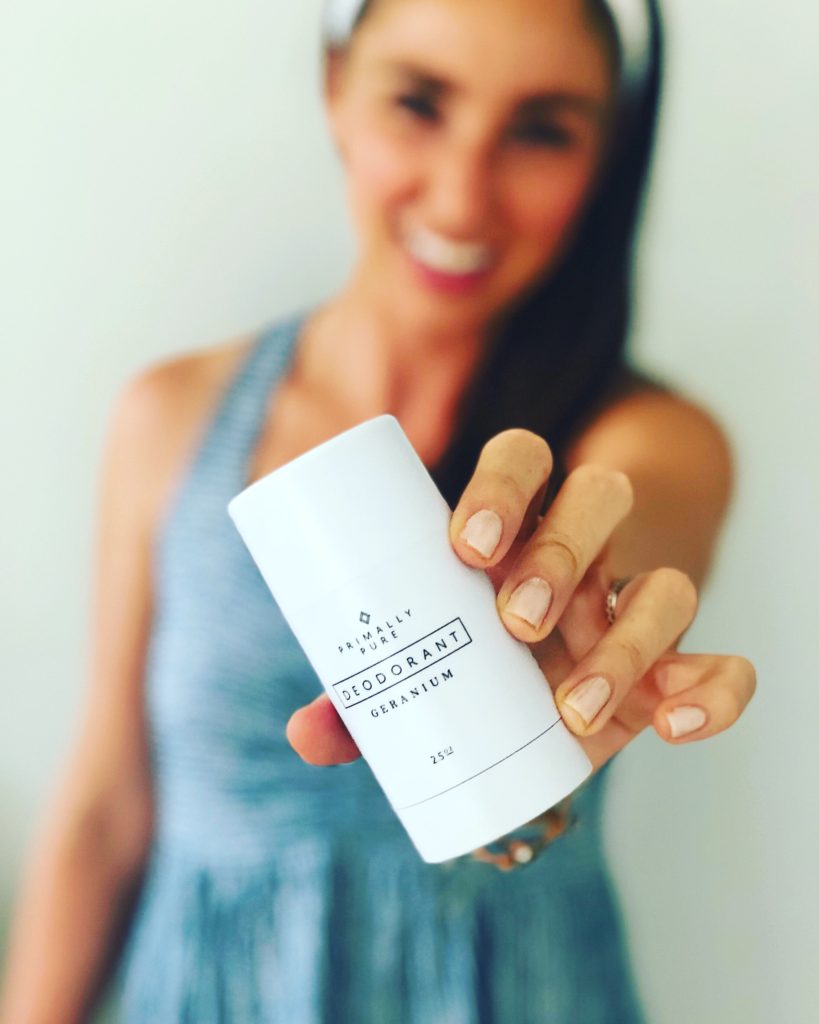 Let's talk about something that is really important and you need to pay attention to, plain and simple. Deodorant. You know I love my safer skincare and beauty products and deodorant is not something I'm messing around with. I said goodbye to my trusted drugstore brand a few years ago and am really glad I did, because holy cow is that stuff harmful to us.
What we put on our pits may not seem like a big deal, but it is one of the biggest ways we either bring nourishing ingredients into our body or add to our toxic build up. Who wants to do the ladder? Not me!
The Down and Dirty:
The skin is our biggest organ, so what we put onto it goes into us. When our products are filled with harmful ingredients that could cause sickness and disease, we are allowing our bodies to absorb them and that is just NOT ok. These chemicals should be avoided, so let's start doing that, ok?!
Here are some chemicals that could be in your deodorant, even if they have a "natural" label on them:
Aluminum: This stuff blocks your pores so that you don't sweat. Let me mention here that it is GOOD to sweat, that's one of the many benefits of exercise, to sweat out toxins. So when you use a deodorant that is blocking your sweat ducts you are keeping the toxins inside your body. Studies have revealed that aluminum is linked to diseases such as Alzheimers and cancer.
Parabens: These act as a preservative so our products last longer. They contain estrogen-like properties and are linked to endocrine disruption and infertility….yikes.
Synthetic Fragrance: Yes this may make us smell nice, but this little word can contain thousands of chemical ingredients and has been linked to a lot of health issues.
Triclosan: This is an antibacterial agent that kills whatever makes sweat stinky. It's also in some body washes, toothpastes, soaps and detergents. It's been linked to skin cancer, thyroid dysfunction and skin allergies. Oh and it's classified as a pesticide by the FDA so, there's that.
Phthalates: These make products pliable. They're banned in the European Union but not in the United States. They're linked to birth defects and endocrine disruption. No thank you.
What You Can Do: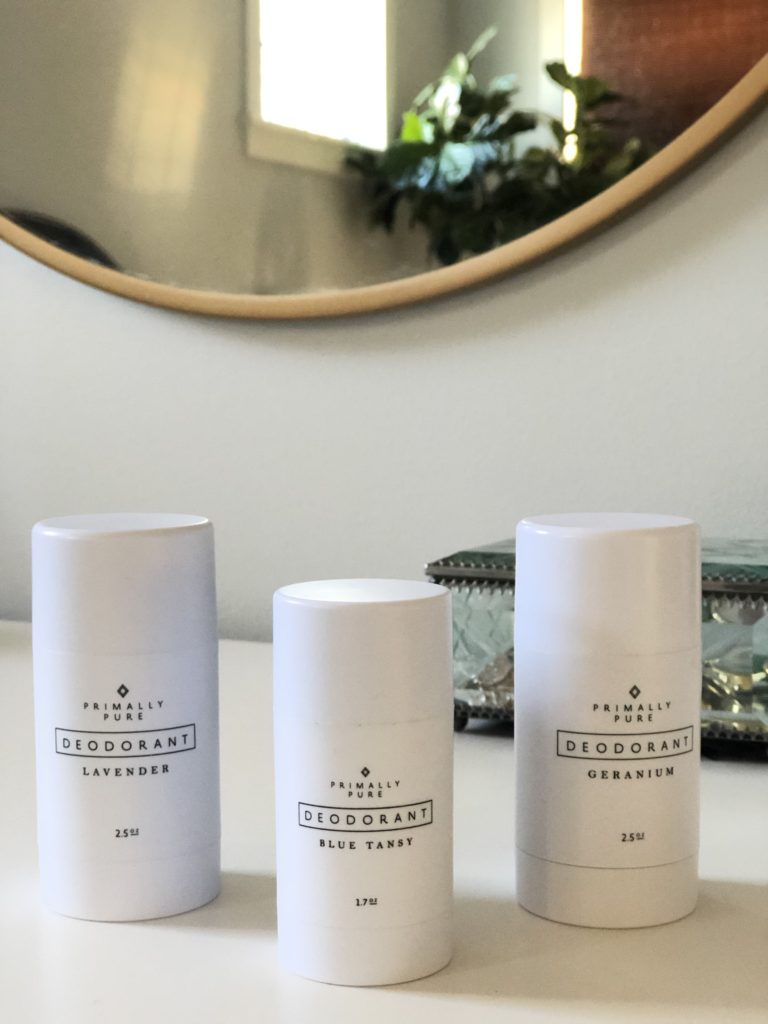 Unfortunately we can't go back in time to change the deodorants and other products we've used with these ingredients. But going forward the fix is quite simple. Stop using them. You have the power to change this. You control what goes onto your skin and into your body. Research safer brands or if you want to make this really easy, use my favorite deodorant from Primally Pure. I've tried quite a few brands out there and this is by far the best in my opinion. My fave scents are geranium, lavender, and blue tansy, I also like the charcoal too. Mike loves the lavender.
Take a peek at them here and use the code "CaitM15" for 15% off your first order, valid during March 2019. (And if you happen to be reading this after March, code "CaitM10" will get you 10% off!)
I also really like the Everything Spray. I use it as a toner on my face and on my armpits after I shave and I LOVE the peppermint lip balm.
The bottom line though, is to read the labels of what you currently have and stop using products that are harmful for you and your loved ones. It's just not worth it. There are only so many things we have control over in our lives and this is one of them. Take advantage and give your body the love it deserves.
If you like reading about safer skincare, check out this post where I talk about how I switched over to better products and my 5-minute morning skincare routine!