After a chilly winter there is nothing like light, bright and warm spring weather. Since our spirits usually brighten around this time, it's nice to give our homes a little refresh to match our mood. Stepping into a home that feels light and airy and reflects the season we're in is one of the best feelings!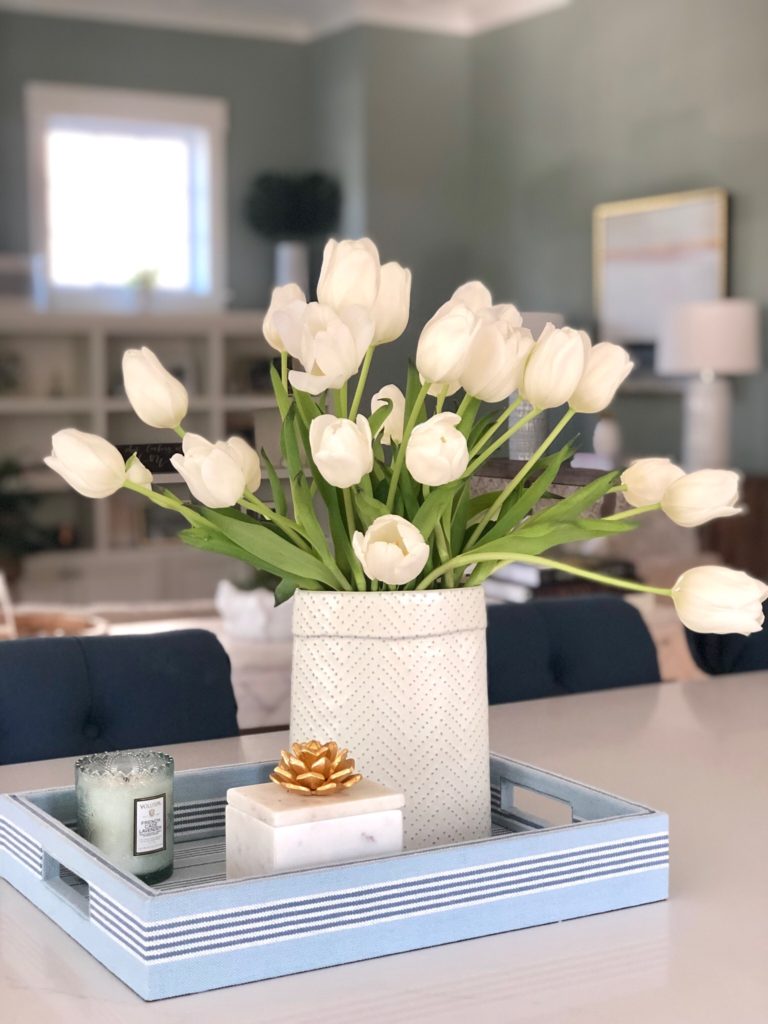 Tips for an easy & inexpensive fix:
Spring Cleaning:
Ok, maybe not the most fun thing to do, I admit. Put on a good podcast, audio book or music playlist and open the windows. This usually makes me a bit more excited to do a good thorough clean of the house. Make sure you clean the windows and get rid of clutter that you don't need. When "stuff" is sitting around it tends to stress us out even though we may not realize it.
Plants & Flowers:
One of my favorite ways to give a quick pick-me-up to a room is to grab some flowers. I always get them from Trader Joe's because they're inexpensive and last a while! You can also get some really nice faux options now too, whether just stems or plants.

Baskets:
Now that you've got a new pretty plant, put it in a basket! Y'all know I have about fifty baskets around our home 😉 I usually put plants in there (faux and real) but also love them for storing dog toys and putting blankets in!

Switch out your decor:
Swap out things that are on your coffee table and consoles. Grabbing a new book, vase, candle or tray is a quick fix and can make a big difference visually! I like to keep different options in a cabinet in our laundry room and as the seasons change I'll change out what we have. Of course when I roam around Target or HomeGoods and something catches my eye, I pick up a little something new too! Having some extra "stock" (but not an overwhelming amount) is a really easy way to switch up the visual appearance of a room and give it a quick refresh.