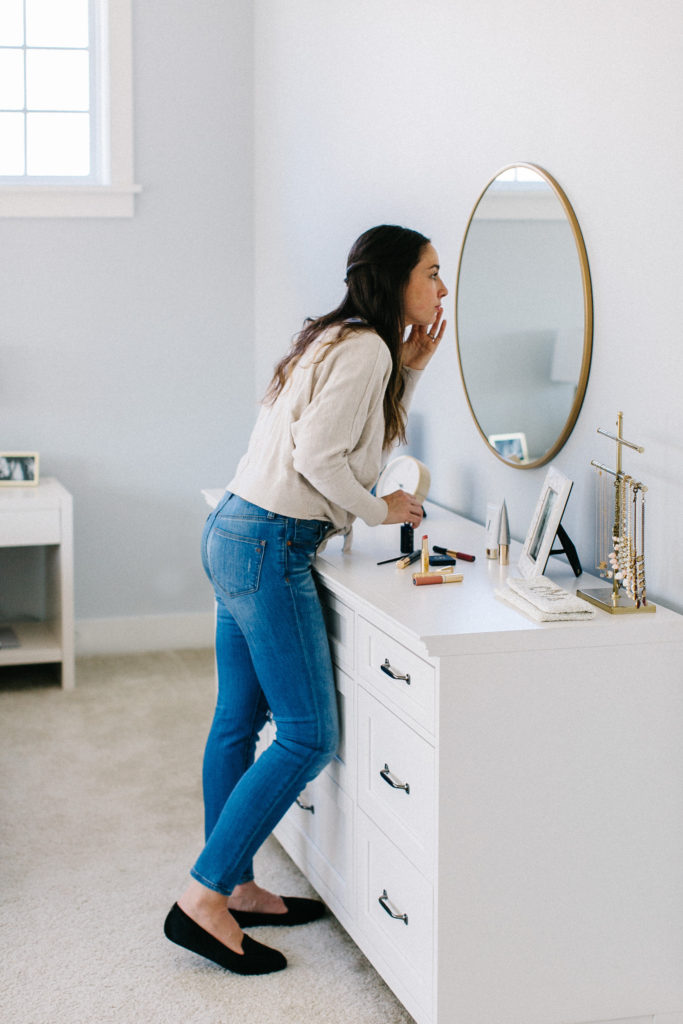 Today we're talking about skincare and my easy morning routine! Up until about a year ago I didn't do much as far as skincare goes. I used body wash and body lotion for my face and that's about it. Now that I've found some companies that I love and trust (and as I'm getting a bit older and realizing how important skincare is) I've got a little routine that cleanses and moisturizes my face to start the day!
You guys know I'm a big fan of brands that focus on safer products and the importance of using them. The two brands that I know, trust and use the most are Primally Pure and Beautycounter. Primally Pure is my all time favorite deodorant and I use their dry shampoo. (Use code "CaitM10" to get 10% off your first PP purchase!)
Beautycounter's mission is to get safer products into the hands of everyone and they're working on making the entire beauty industry safer. The high-performing skincare and cosmetic products are triple tested for toxins and heavy metals, just to name a few!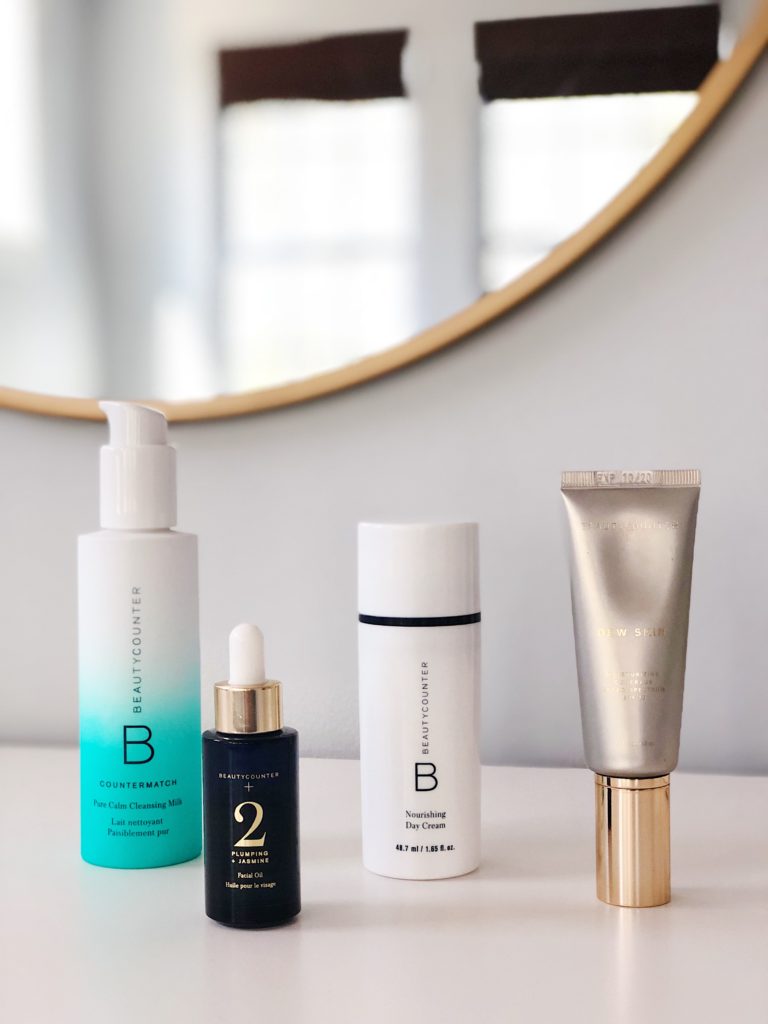 Here's my quick morning routine, all of these are applied right after I wake up!
Countermatch Pure Calm Cleansing Milk: I use this to cleanse my face and neck and just give a rinse with warm water afterward!
No. 2 Plumping Facial Oil: If I had to choose my all time favorite product it would be this. I love the No. 2 plumping oil and the No. 1 brightening. Once I run out of one (which takes a long time, these bottles last a while) I switch to the other just to change things up. This is the best for my dry skin and leaves it so soft, I seriously can't get enough of it! I apply 3-4 drops onto my face.
Nourishing Day Cream: I apply this to my face and neck right after the facial oil. It's so lightweight and locks in the moisture throughout the day.
Dew Skin Tinted Moisturizing Coverage: I'll use this moisturizer instead of the nourishing day cream if I'm going to be out in the sun sometime during the morning. It's SPF 20, is lightweight and brightens my skin. During the winter I use color No. 2 and for the summer color No. 3. I apply to my face and neck.
That's it! From here I apply my makeup which is also a simple routine, I'll write up a separate blog post for that. If y'all have any questions about the products and which ones would be the best fit for you please message me, I'm happy to help!