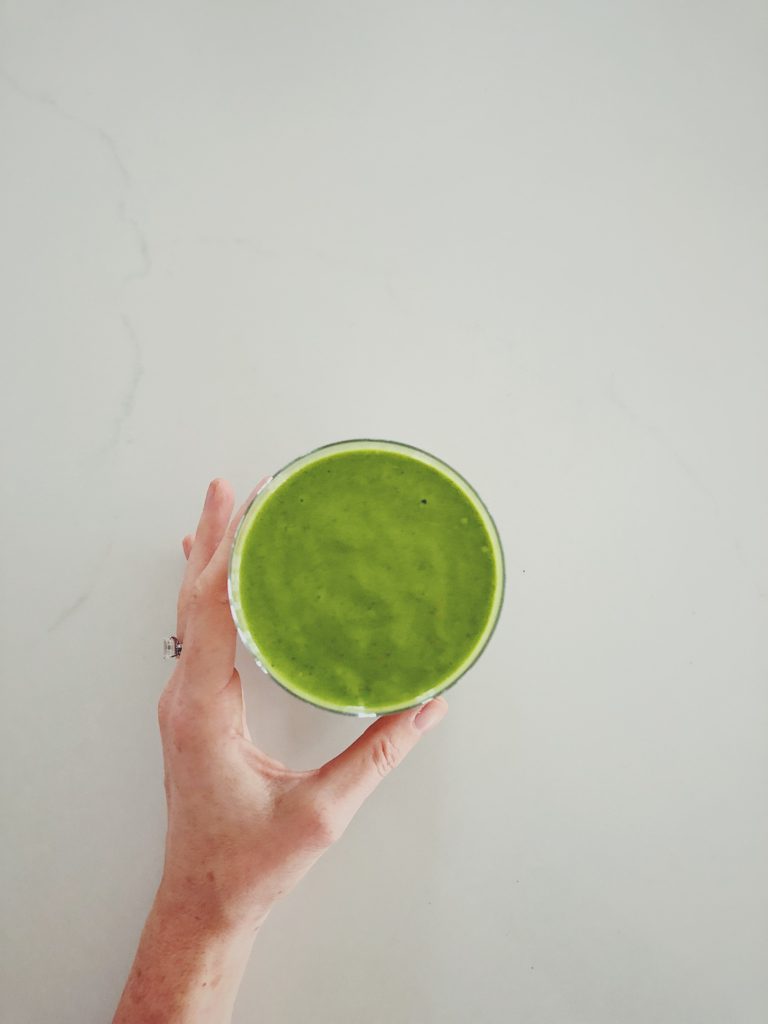 I am one of those weirdos who cannot handle caffeine. In the mornings I usually have decaf black tea or chamomile tea, but lately I've been wanting something that has more health benefits and increases energy. Enter: this matcha melon smoothie.
I started reading about matcha and decided to give it a try. So far I'm loving it. I do notice an increase in energy but it isn't that overstimulated feel that caffeine gives.
If you aren't already familiar, matcha is a form of green tea where the leaves are ground up into a powder. Since we ingest the entire leaf (instead of steeping the leaf in water) we receive more nutrients than drinking a regular cup of green tea. It is packed with antioxidants, these stabilize harmful free radicals that can cause cell damage and chronic disease.
It could protect the liver too, though more studies are needed in order to confirm this. One of my favorite benefits of matcha is that it contains caffeine but is less jolting than coffee so I can consume it without feeling like crap afterward. It contains a compound called L-theanine which changes the effects of caffeine, creating an alert but calm feeling in the body.
I do recommend purchasing organic matcha because you want to know it's coming from a good source. I've been using this one and love it!
Ok now that we know a bit about matcha, let's dive into one of my favorite ways to drink it. This smoothie is filling and nutritious, perfect for breakfast or a snack!
Shop the ingredients:

And if you like this smoothie, also try my go-to healthy protein shake!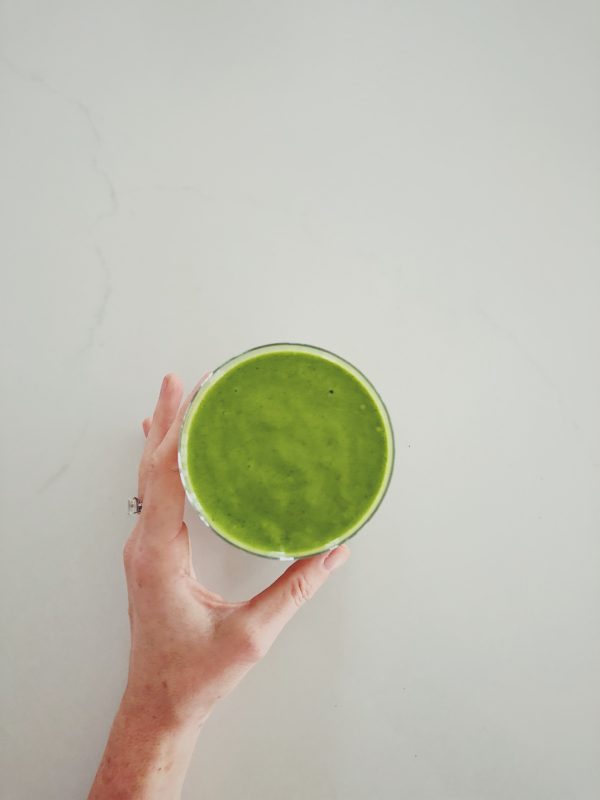 | | |
| --- | --- |
| | |
Add the above ingredients to a blender with ice, and blend!