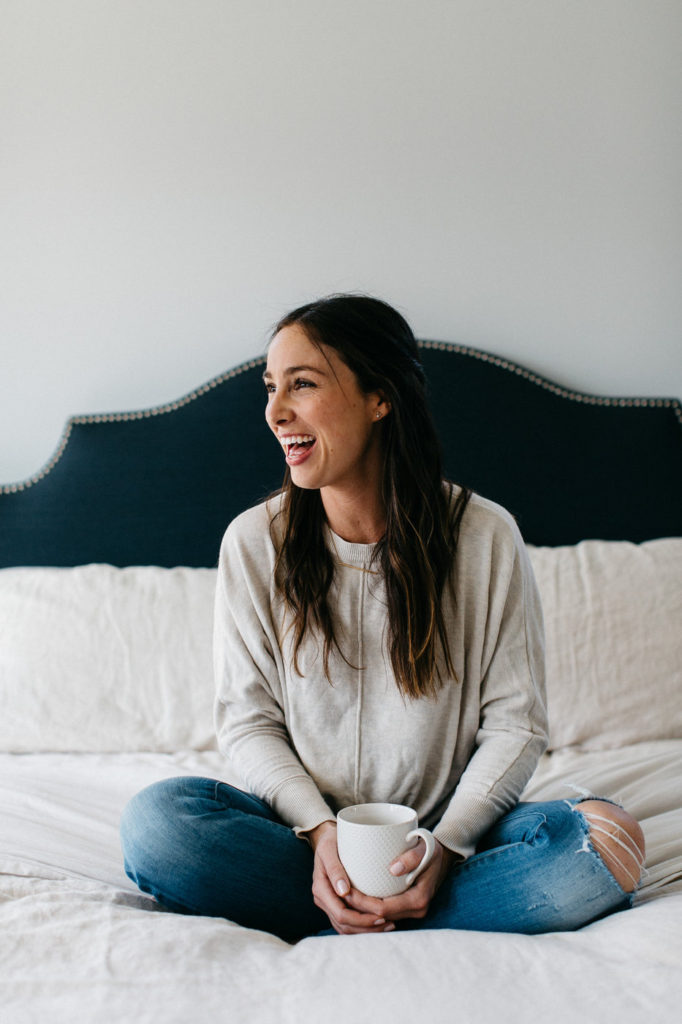 If you're feeling scared, unsure, anxious, nervous, basically all of the feels as we navigate this pandemic, know that you aren't alone.
As many of us hang at home practicing social distancing, we are searching for a tiny bit of normalcy in a time that is so uncertain. As I watch how people are handling this uncharted territory I'm noticing that it is tiny, simple things that are keeping many of us afloat.
In a time like this it is easy to see that above all else what is most important is our health. We all need to take care of ourselves as best we can.
Physically, mentally and spiritually.
Here is a list of actions that are sure to bring health, joy, structure, alignment and a bit of calm to each day. Choose a few to sprinkle into your week, knowing that you're doing your very best to stay centered during these unpredictable times.
Take Vitamins: Always, but especially right now. Provide your body with the nourishment it needs to function at optimal levels.
Listen to a podcast: A few of my faves are listed here
Make a cup of tea: Add a scoop or two of collagen for a quick health boost! (I put 2 scoops of this collagen into my tea every morning. It supports skin health, keeps nails strong, prevents hair loss, helps muscle regeneration, promotes gut health and tissue repair, keeps eyes healthy and supports brain health. Need I say more?
Listen to a "feel good" playlist
Workout
Do your hair
Garden or water plants
Meditate: Do a guided meditation with an app or just sit in a peaceful setting for a few minutes and focus on your breathing!
Take a bath: Add in some epsom salt and/or essential oils for extra relaxation
Mani or pedi: Use a safer polish! My fave brands are Smith & Cult, Zoya and Côte
Do a face mask: I love this charcoal face mask!
Mail a note to a friend
Clean the house: Blast music while you do this, or listen to a book!
Read
Do a puzzle
Call a friend
Organize a closet: Or your fridge, dresser, bathroom cabinets etc!
Go for a walk
Listen to a book
Cook a new meal: Dust off that recipe book you bought a while back!
Enjoy an AM/PM skincare routine: (More on this to come later this week, but my must-haves are this Radiance Serum and this Supreme Cream in the evening – both 10% off right now!)
Journal: Write down what you're grateful for, or anything that comes to mind that you want to get off your chest
Time block your day: Create times for a workout, shower, reading, getting work done, cooking dinner – so you feel organized and have some structure throughout the day
Put makeup on
Virtual cocktail hour: Set up a Zoom call with friends and bring along your drink of choice. It is important to connect with others during this time, even if it is virtually.