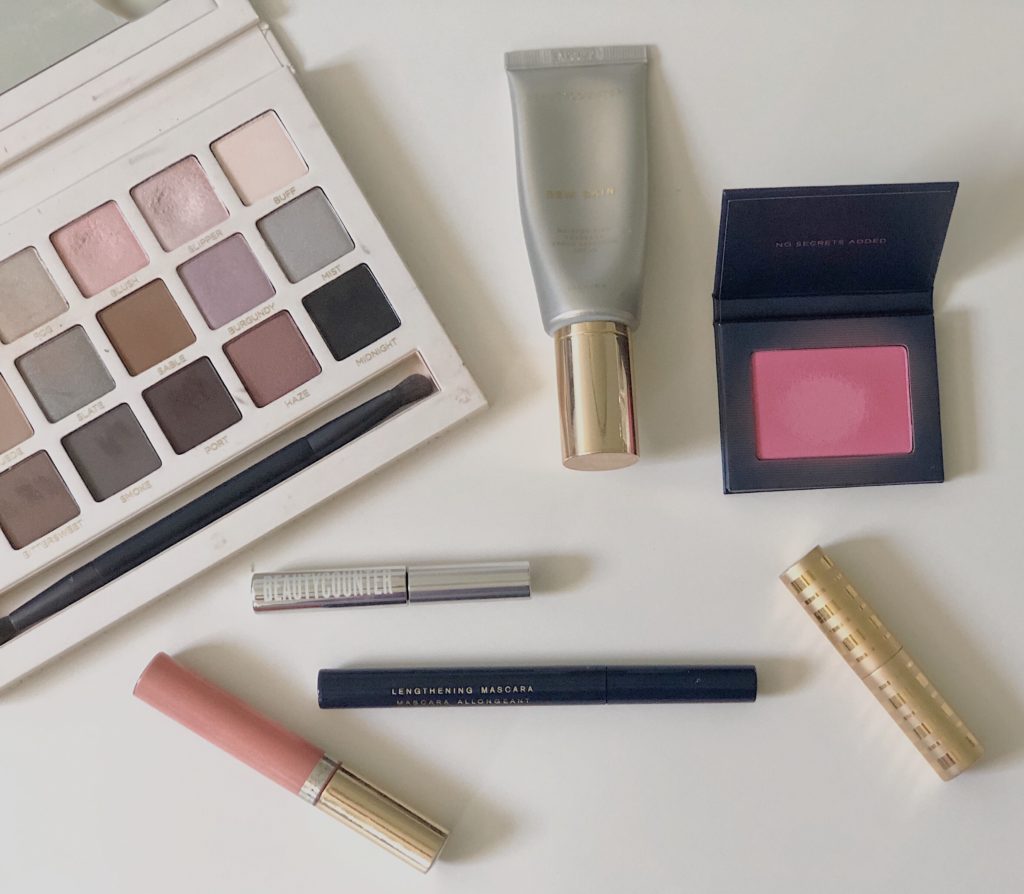 When it comes to a beauty routine I'm definitely a keep it simple kind of gal. Spending a lot of time getting ready is not something I'm into and my routine reflects that. All of the products I use are safer, meaning they contain as little harmful ingredients as possible. You guys know I try to eliminate as many toxins around our home and in our personal care products as I possibly can. Here is a list of some harmful chemicals that are commonly found in the products we use. These are never used in the products listed below!
If you aren't sure if what you're currently using is potentially harmful, check out the Environmental Working Group's Skin Deep Cosmetics Database. You can type in the brand and product you use and it'll tell you the safety ratings. Pretty cool, right?
Ok back to it.
Here is my beauty routine:
That's it for my beauty routine! Quick and simple with products that are safer yet high performing. If you're looking for safer deodorants and why it's so important to use one, check out this blog post I wrote! I'm happy to answer any questions you have, just email me or message me on Instagram!