This time of year is so much fun because I love looking at and researching different toys and things to buy for Madelyn. We have both her birthday and Christmas in December so I started to make a little wish list for her a few months ago with things I thought she'd love. These gift ideas are great for toddlers and little boys and girls, with most being things they'll use for a long time!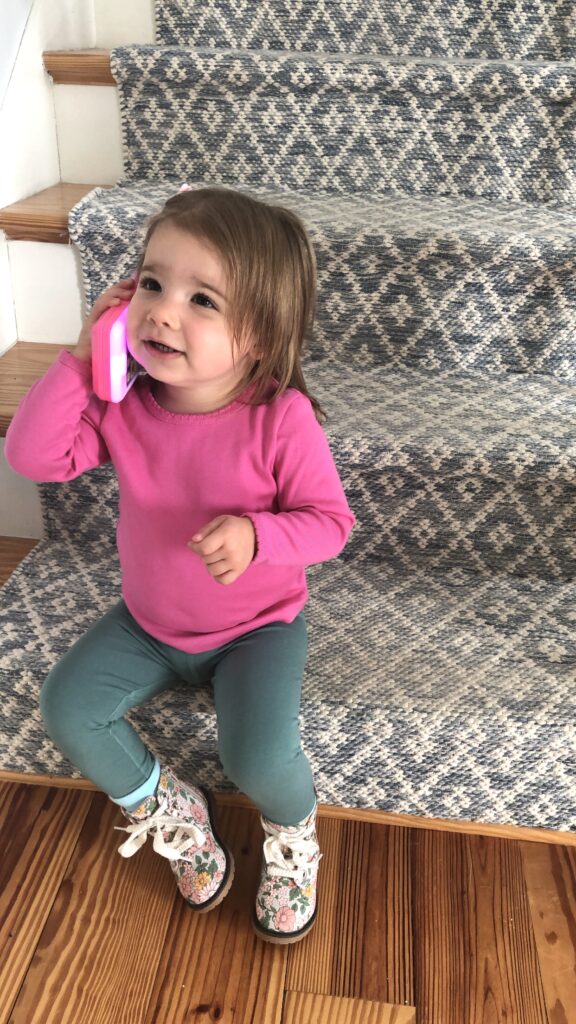 Here are our gift ideas for Maddy this year:
I couldn't love this little doll crib more if I tried. I'm SO excited to give it to Maddy Grace and know she will love it just as much as I do 🙂
This teepee is adorable and comes in 8 different colors. The play mat and cushion cover are included too which I appreciate. I envision Maddy playing with her babies or reading in here and think she will use it for years to come! I also thought this Pop Up Play Tent was really cute.
I looked at a lot of different doll high chairs and this one is my favorite because of the rainbow etched back and cloud shaped tray. It's simple yet unique, and another piece that will hopefully be used for years to come.
Like many toddlers, Maddy loves animals. Whenever she sees a horse in a book she gets really excited and neighs at it. I saw this stable set and knew she would love it. It comes with everything pictured above and even has hooks on the inside of the stable to hang the little cleaning bucket and broom. So stinking cute!
These little mice are adorable. There are so many different ones with little accessories to go along with them. We'll get Maddy a few as she's really getting into pretend play and then eventually get a doll house and more of the accessories to go inside!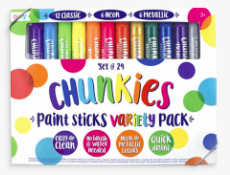 We have these paint sticks in the classic colors and Mike and I both have as much fun coloring with them as Maddy does. They glide really easily, dry quickly and have been a breeze to clean. We prefer using these over crayons!
Wow there are a lot of different pretend doctor kits out there! After looking at *way* too many, I decided upon this medical kit because it's made from wood and we tend to shy away from plastic that could have harmful chemicals in it.
Madelyn is really enjoying her play kitchen (we got her this one last year) and likes to make dishes for her baby dolls and the dogs. I just couldn't resist this wooden salad playset!
A few other things we are considering:

Shop this post here:

You can also check out what we got for Madelyn last year, here.