I love listening to podcasts, especially while driving, during walks or doing things around the house like cooking or cleaning. My favorite topics to listen to are self-help, educational, health and wellness and toddler-related podcasts too. Below are the shows I've been rotating through. I usually download a few at the beginning of the week so all I have to do is hit play when I'm ready to listen!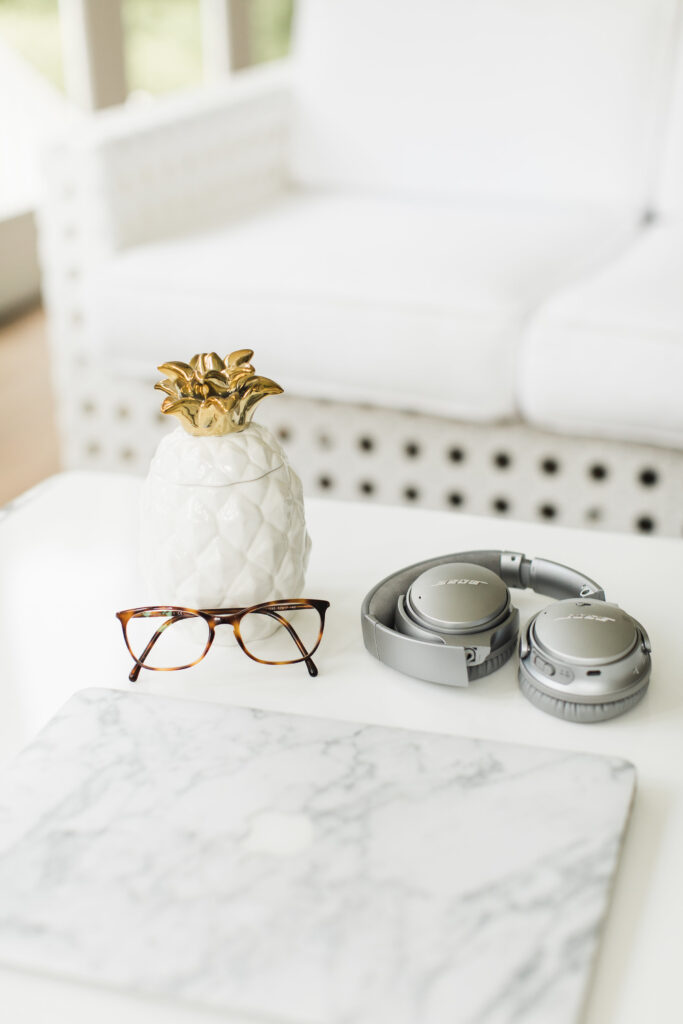 My Favorites:
The Skinny Confidential Him & Her Podcast by Lauren Evarts Bosstick and Michael Bosstick
Done by a husband and wife duo, this super popular show discusses wellness, business, lifestyle and beauty tips. They're totally unfiltered and sometimes crack me up while also bringing a ton of value.
The Ed Mylett Show by Ed Mylett
Ed is a BOSS. He has guests from so many industries including health, business, professional sports, entrepreneurs etc. Ed also does solo podcast episodes where I'm constantly jotting down one liners — big life lessons in this personal development show.
The Human Upgrade with Dave Asprey
This was formerly known as Bulletproof Radio. It's a really educational podcast meant to elevate the listener's knowledge of mind and body. The guests discuss science, personal development, all levels of health from fat loss and fasting to fighting disease. This is one of my favorites because there are SO many episodes it's easy to just choose one and know I'll learn something to better myself and others.
The Chris Harder Show by Chris Harder
Chris is a very successful entrepreneur. He gives amazing tips and advice with a focus on becoming successful, tools for attracting money and all things business. He interviews a lot of celebrities, entrepreneurs and people of influence – there is always something to learn in these podcast episodes!
Nutrition for Littles by Alyssa Miller
This one is fairly new to me. Alyssa is a registered dietician and mama of two and in these short podcast episodes she discusses all things kid nutrition. Madelyn has gotten to be a bit picky with certain foods so this show has given me a few things to try that have worked. I think listening to this will make many parents' lives a bit less challenging when it comes to their kids and food.
The Doctor's Farmacy by Dr. Mark Hyman
Dr. Mark Hyman is a practicing family physician and is an internationally recognized leader and educator of the functional medicine world. There is an episode in here for everyone as he discusses health, wellness and food and interviews top experts in these fields. This is another show where I can just quickly pick an episode and know that I'll be entertained and educated, win-win!
The Next Right Thing by Emily P. Freeman
Author Emily P. Freeman describes her podcast as "helps create a little space for your soul to breathe so you can discern your next right thing in love" and I think that just sums this one up perfectly. From ease in decision making to journaling, marriage advice and how to create routines, this show has fairly quick episodes that leave me feeling a bit lighter and help me create a vision of purpose throughout my day.
I hope you will take a peek through these podcasts and choose a few episodes that sound interesting to you. Leave your favorite podcast shows in the comments below, I love learning of new ones!