Our powder bath is undergoing a little remodel tomorrow and I cannot wait! We are keeping it super simple and adding wallpaper, a new vanity light and mirror, that's it! Here's my design board, I'm so stinkin' excited! I've listed all the details below.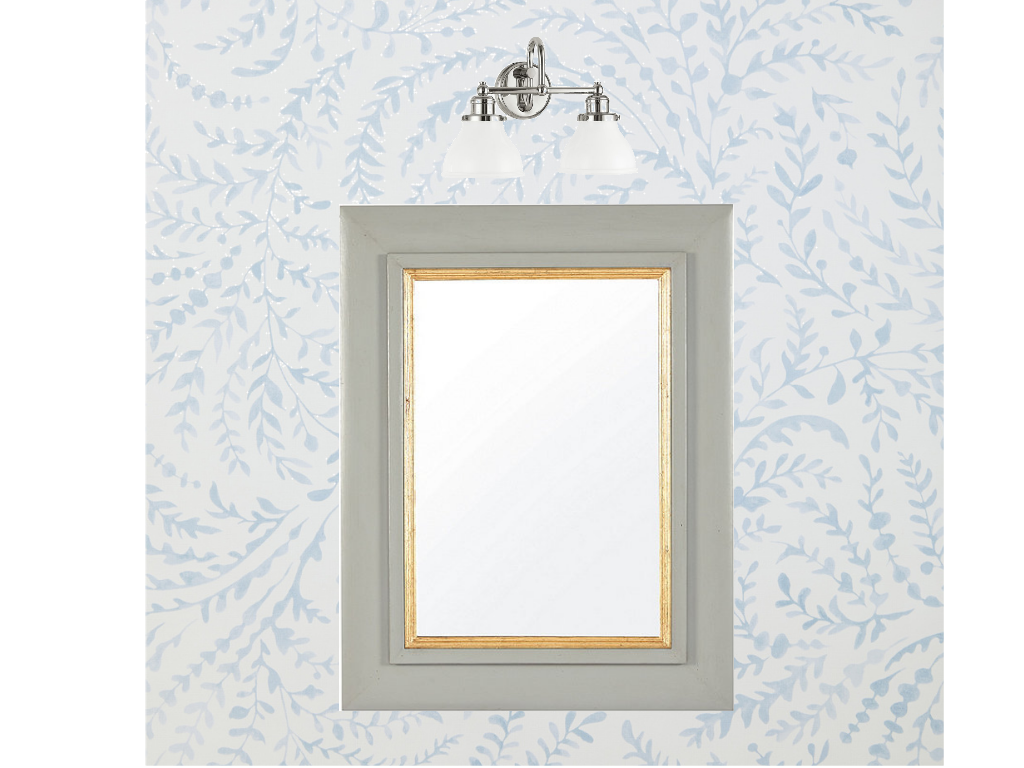 This wallpaper is one of my absolute favorites. It comes in a few different colors but I think this soft blue is going to be perfect for our powder room! I really love this mirror, but we ended up getting this one which is less expensive but still so pretty. I also wanted to change out our existing light that was a bit ugly to this one, it's a simple and clean look that will make a big difference!
I really think a pretty wallpaper changes the entire look of a room and I've been dreaming of doing this for a long time. I'll post a full reveal when everything is installed!