It's that time of year! I love a good deal and Memorial Day Weekend Sales never disappoint! Searching through the crazy internet world to find the best deals and showing you my favorites is super fun for me, so here we go! Memorial Day Weekend technically hasn't started yet but stores are giving us ample opportunity to save big this week.
I'll be posting deals several times before the weekend ends but wanted to start off with my all-time favorite, Serena & Lily. If I could decorate my entire home in S&L I totally would. The brand is casual, coastal, timeless and classy. I'm 100% in love with it.
Without further ado, here are my favorites. The entire website is 20% off (just use the code SUMMERPREP, amazing!) so it was not easy for me to choose. I have two boards below because there was no way I could narrow it down to just one. There are links below that will conveniently take you to each item. They are affiliate links which helps support my blog but at no extra cost to you 🙂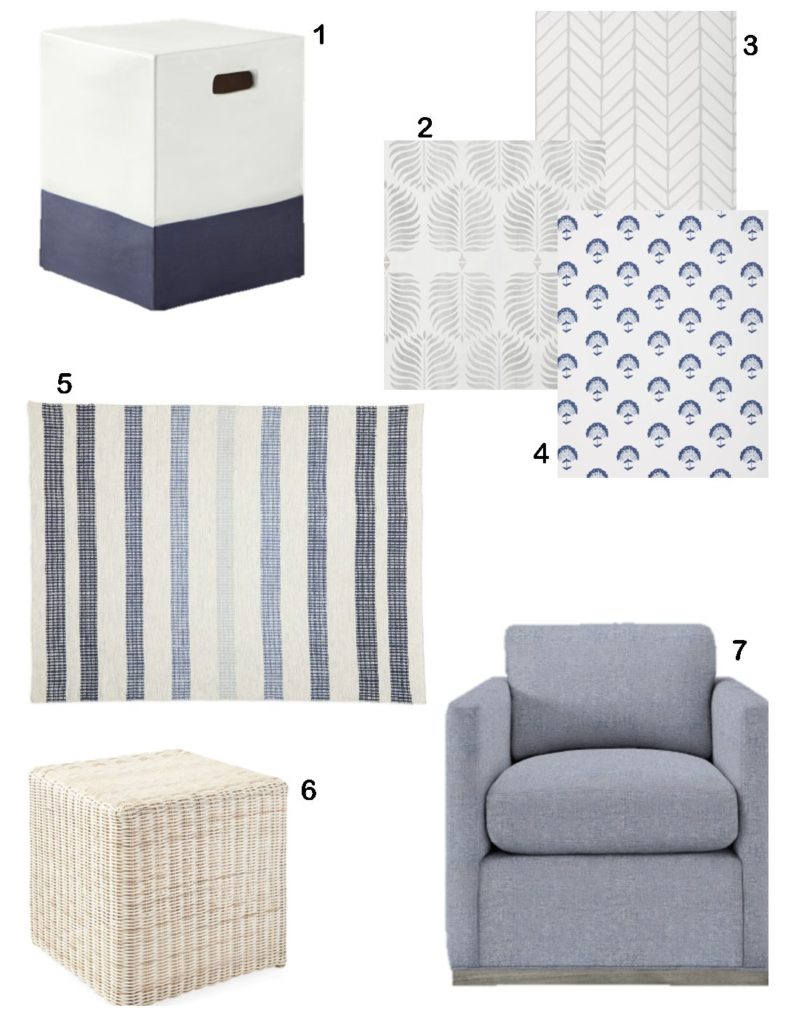 1 – Stool: This can be used as a side table, a plant stand or even extra seating. Comes in a few colors!
2- Botanical Wallpaper: Ohhh yes, I'm loving this! I've been searching for wallpaper for an accent wall in our bedroom and this may be the winner. Comes in several pretty colors, the blue is gorgeous too!
3 – Herringbone Wallpaper: I've had my eye on this for a long time and can't decide which color I like best!
4 – Block Print Wallpaper: Look familiar? This is what I chose for our powder room and it makes me smile every single time I walk in there.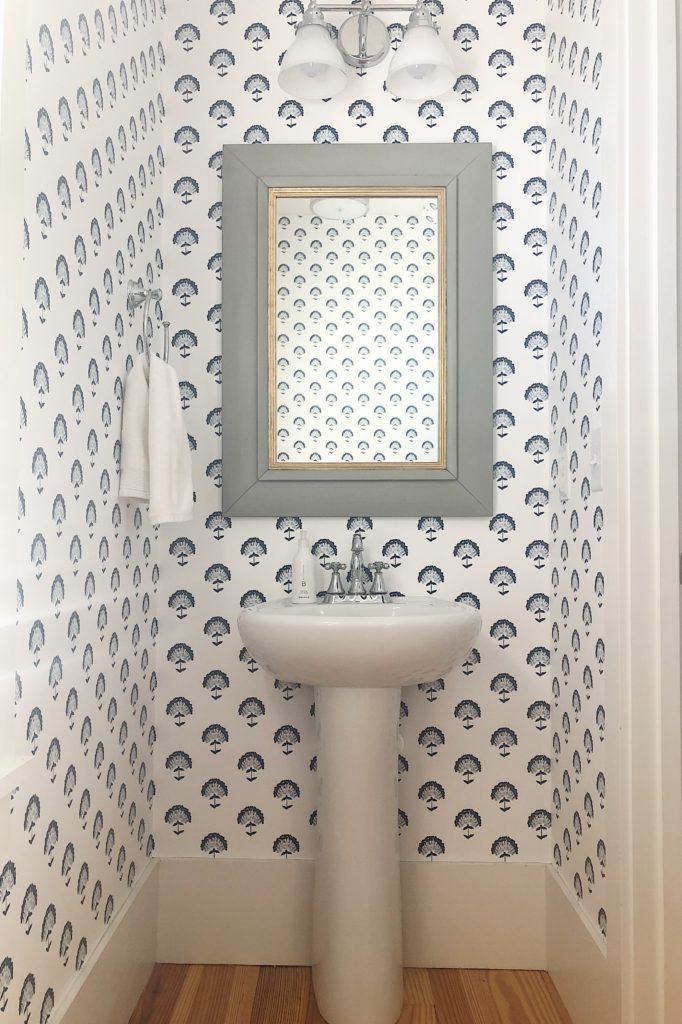 5 – Indoor/ Outdoor Rug: Loving the shades of blue in this piece!
6 – Rattan Cube: Outdoor seating or side table, take your pick!
7 – Swivel Chair: There will come a day when we get new seating in our living room and it WILL be these chairs. The fabric options are gorgeous and I love that you can choose the leg color too. I just think these are stunning.
Shop These Picks:
(and take a peek at more, below!)

My picks, round 2: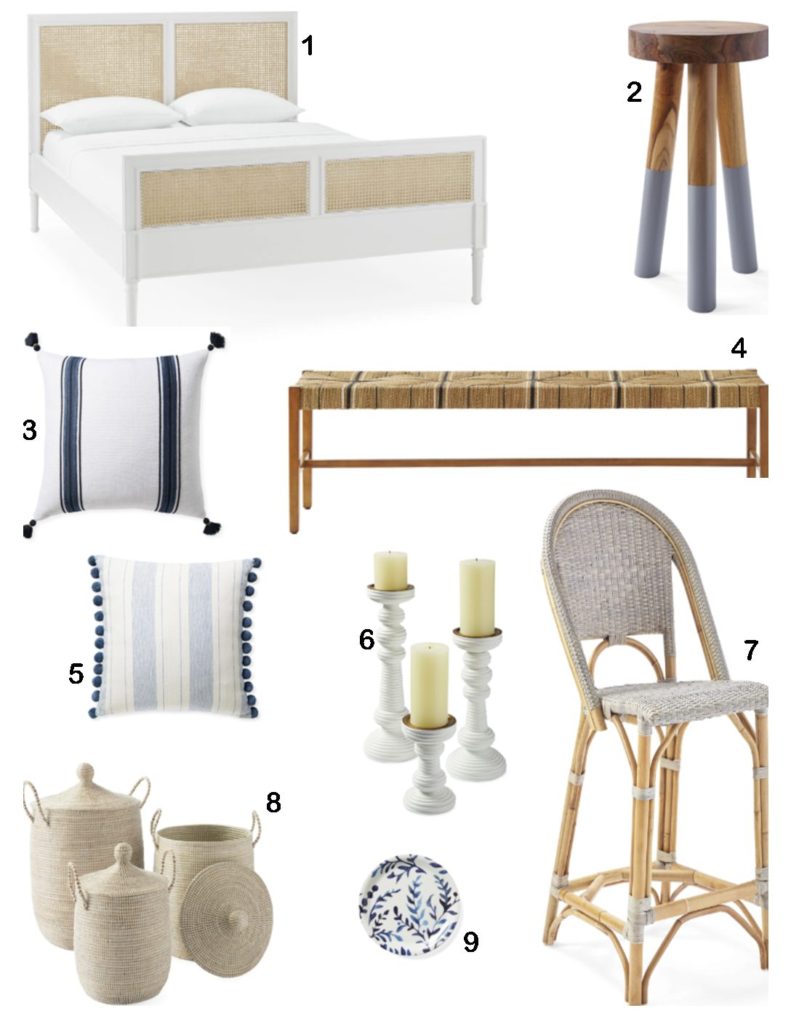 1 – Bed: Gorgeous and will go with anything! I'd love this in our guest room.
2 – Teak Stool: I have one of these in our breakfast nook (with white legs) and use it as a plant stand. I'm going to get another for our powder bath!
3 – Tassel Pillow Cover: They have so many great pillows, but this one with the tassels really speaks to me 🙂
4 – Backless Bench: This would be perfect in an entryway or at the bottom of a bed.
5 – Striped Pillow Cover: Comes in pretty colors I'm having trouble choosing which I like best!
6 – Candlesticks: So good for a mantle, coffee table, entryway table, basically these would look good anywhere.
7 – Counter Stool: One of my long time faves. These are gorgeous in a kitchen and I'm told easy to wipe down!
8 – Baskets: You can never have too many baskets (if you ask me!). These are great for storing toys, blankets or putting laundry in.
9 – Coasters: Can someone please explain to me why I don't already own these? Would be great as a housewarming gift too!
Shop These Picks:

There you have it, all of my favorites. Happy Shopping friends! If you get anything, send me a message on Instagram. I love seeing new pieces in your homes!