Mike and I decided to get our Christmas decorations up early this year since baby is due any day now. We kept it super simple, with garland over the fireplace, two faux trees and little touches here and there. I am not one who loves a cluttered Christmas look anyway so simple Christmas decor sprinkled throughout the house was fine by me!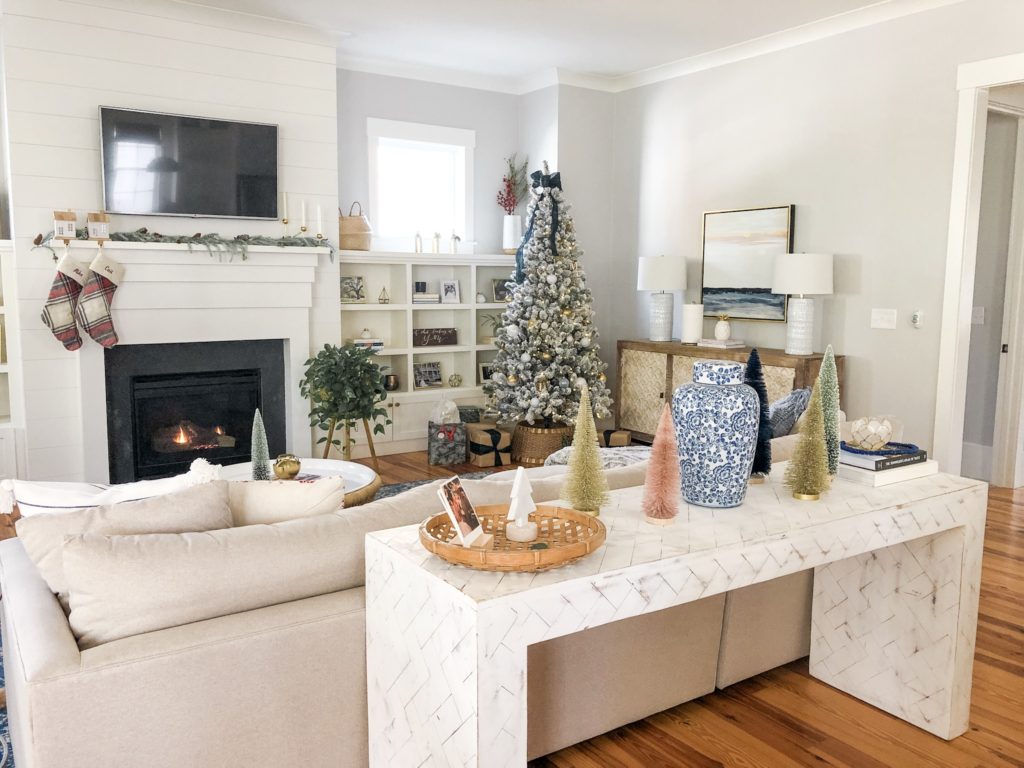 Please note that some of the links below are affiliate links, so I may make a tiny commission if you click and then purchase something! This costs nothing extra to you and helps me to run this little blog of mine. Thank you so much for being a part of this community!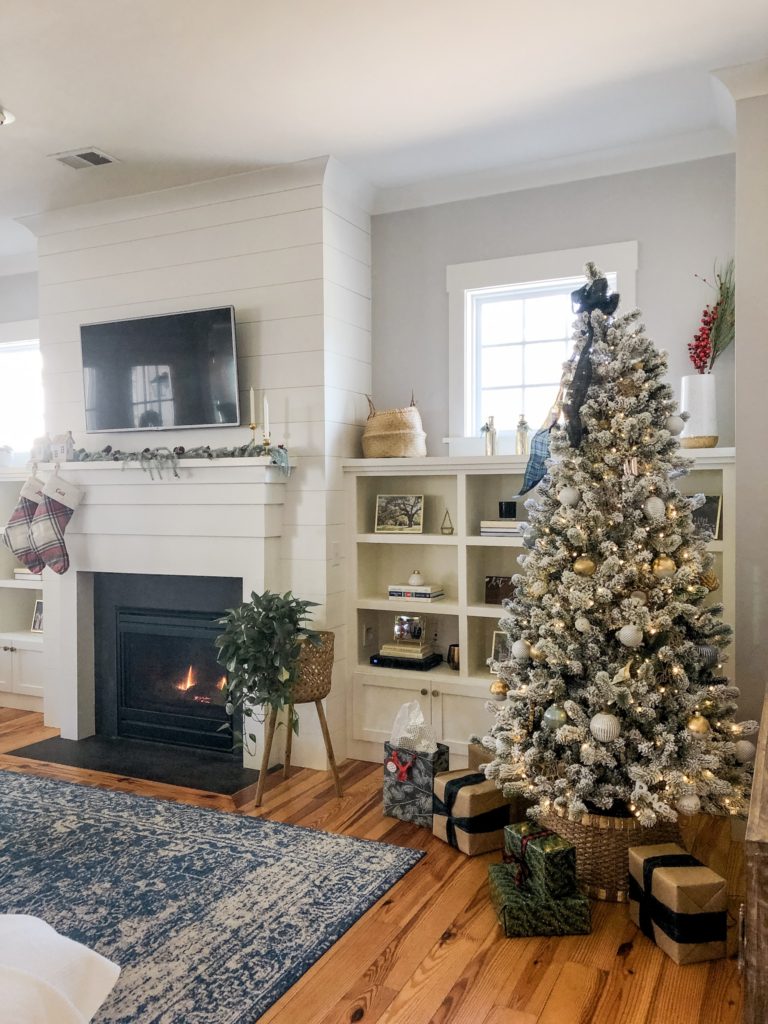 Our tree is 7.5 feet and is honestly the best quality faux tree I've ever seen! It was pre-lit (so easy!) and I love it so much. One day I want to get a 9′ but this one does the trick for now!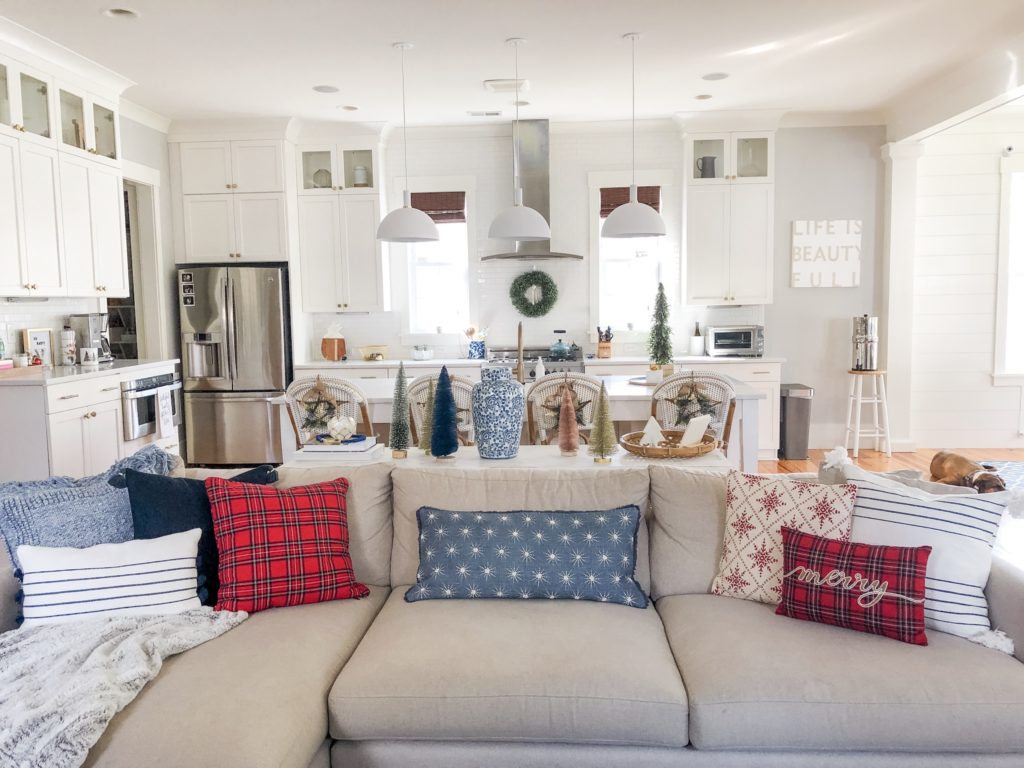 I mixed in a few holiday pillows with our usual ones and really like the way the red looks with the blue!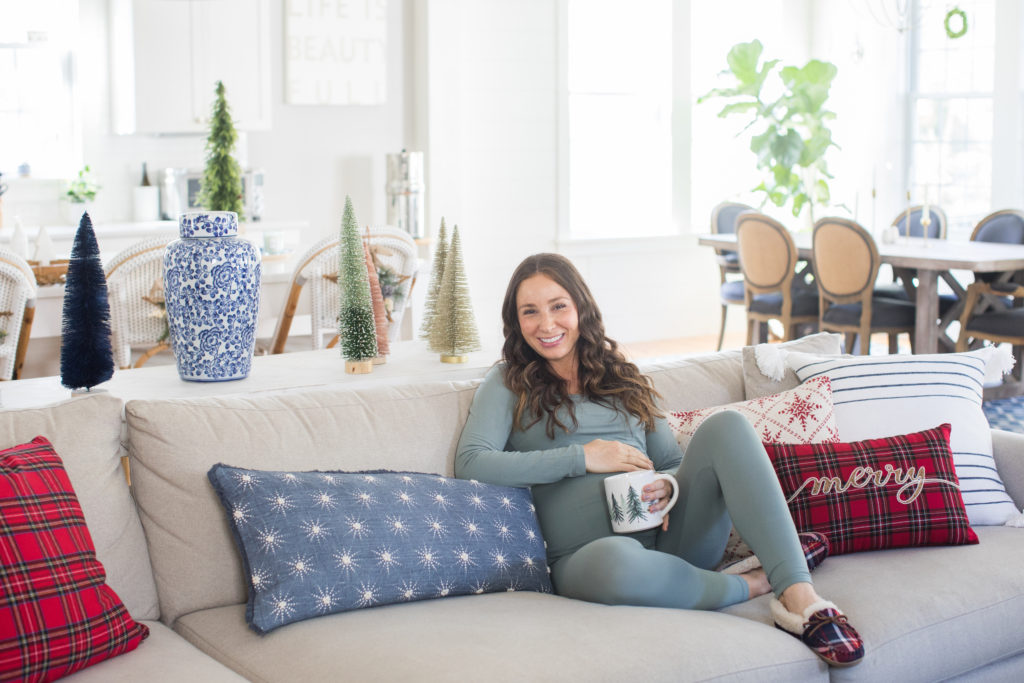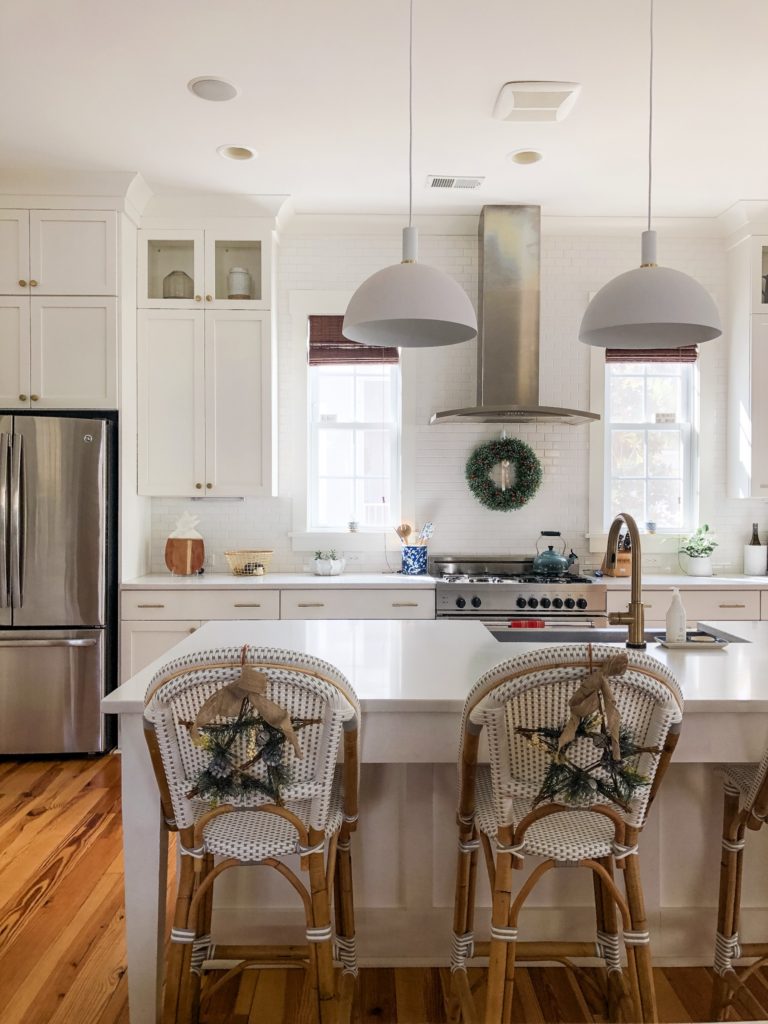 Bought these cute little stars that simply hang onto the back of a stool/ chairs!
Just a bit of Christmas decor in the kitchen!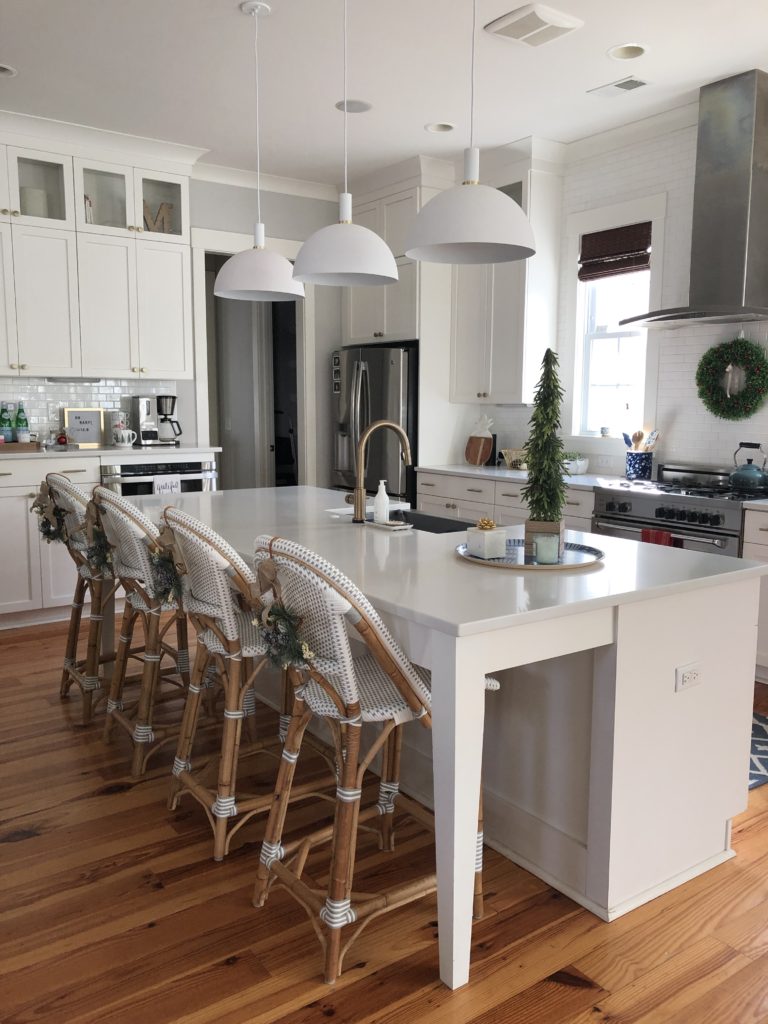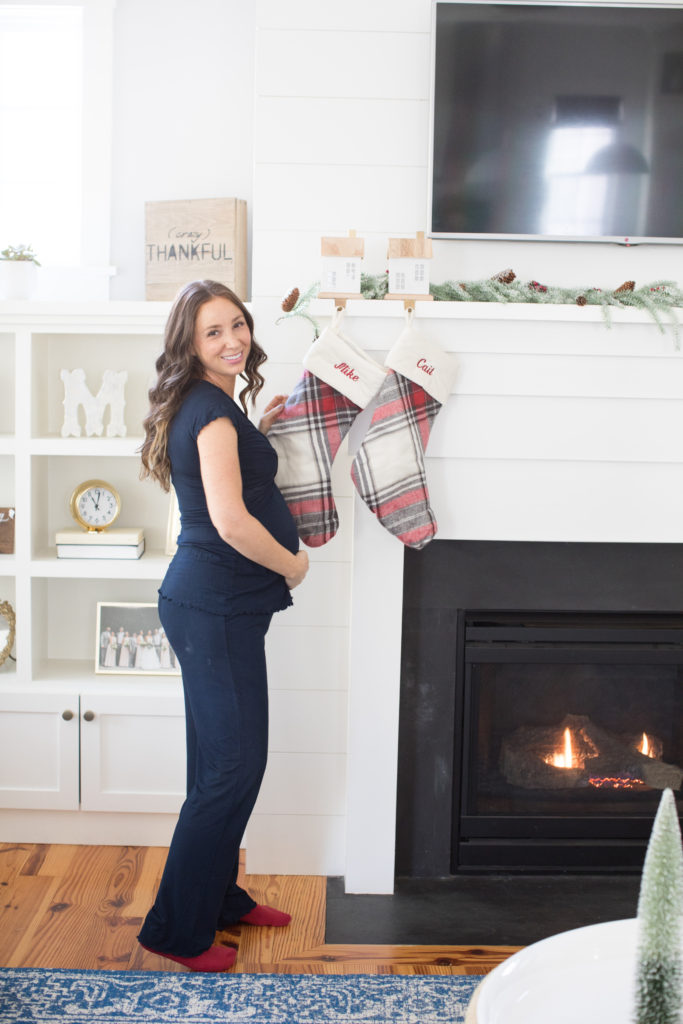 Just stockings for us right now. Baby will have to wait, since we don't know the gender. Hopefully I can order one and have the shipping rushed before Christmas!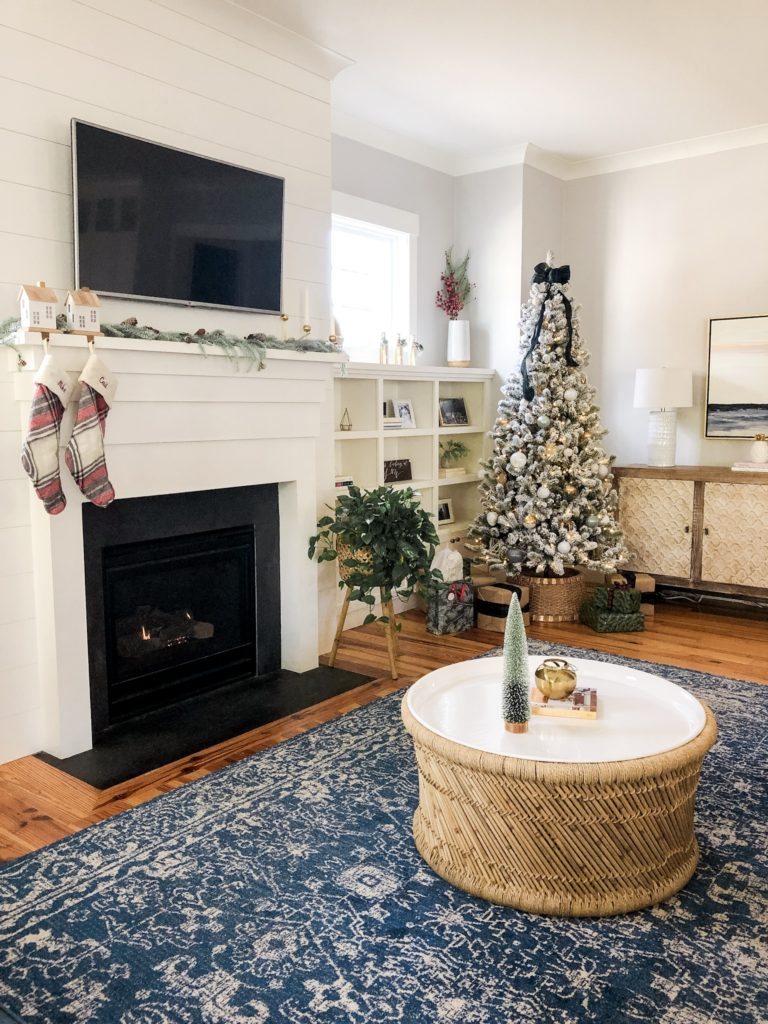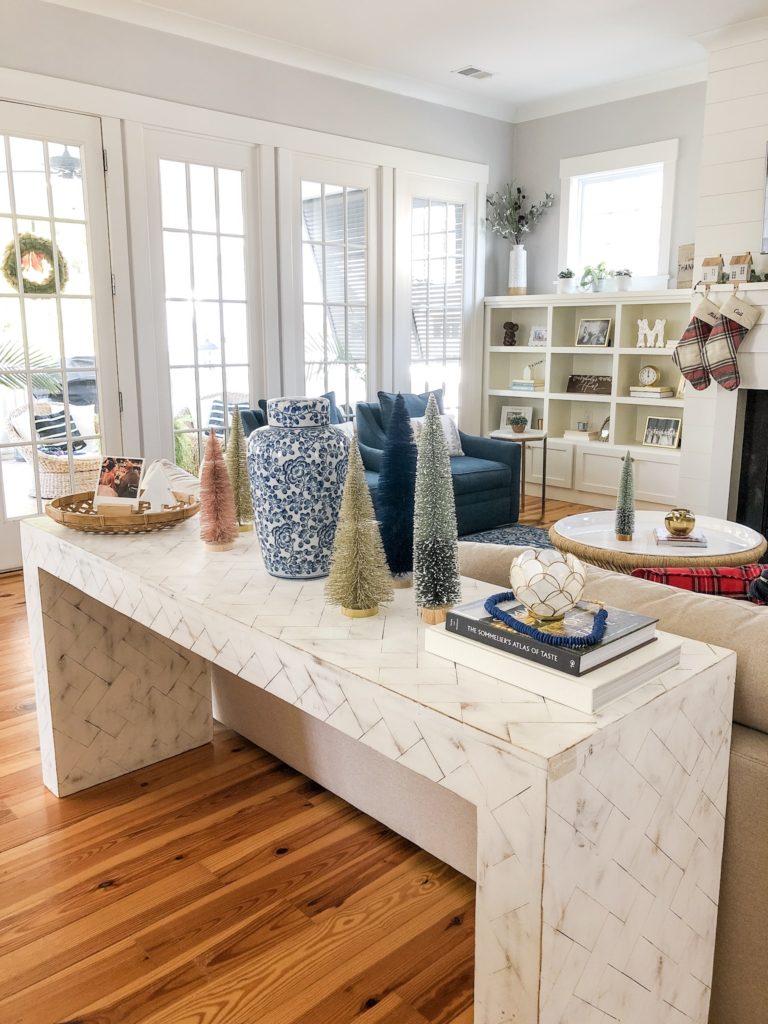 These small decorative trees are so cute, I think they're my favorite out of everything we have right now!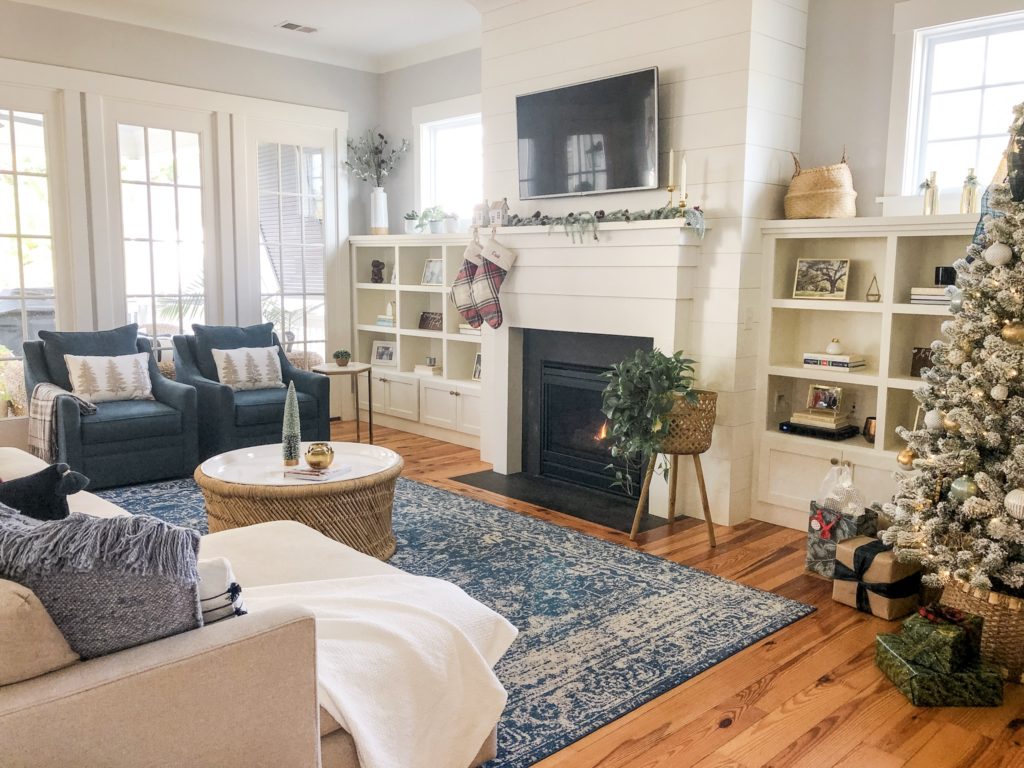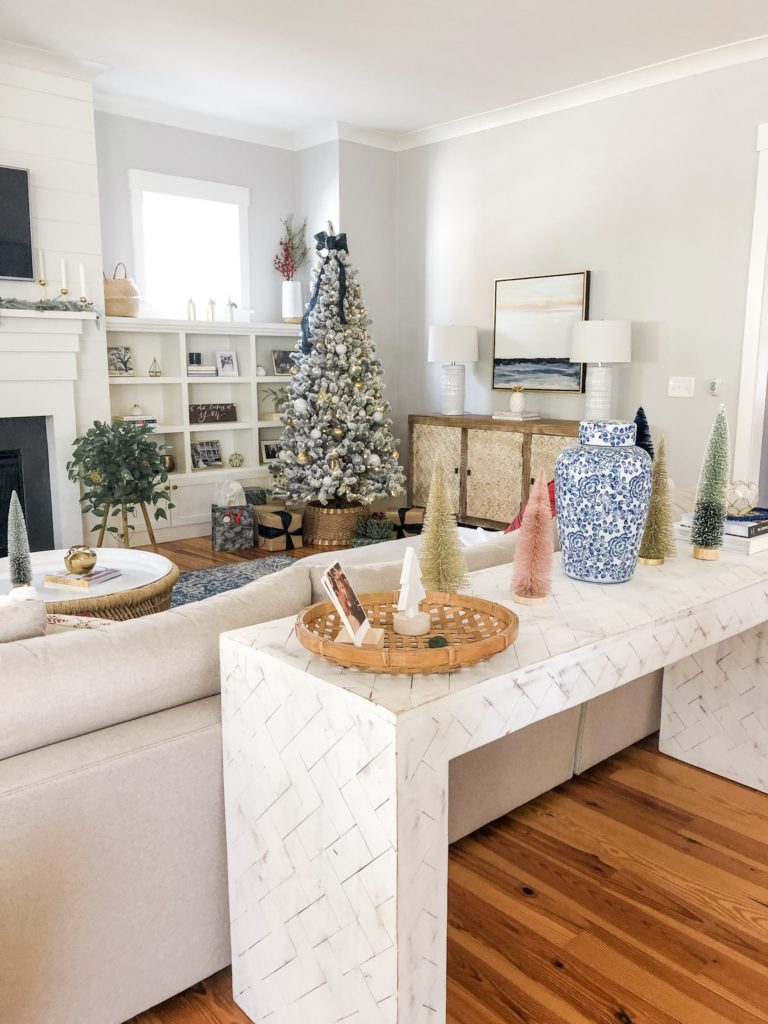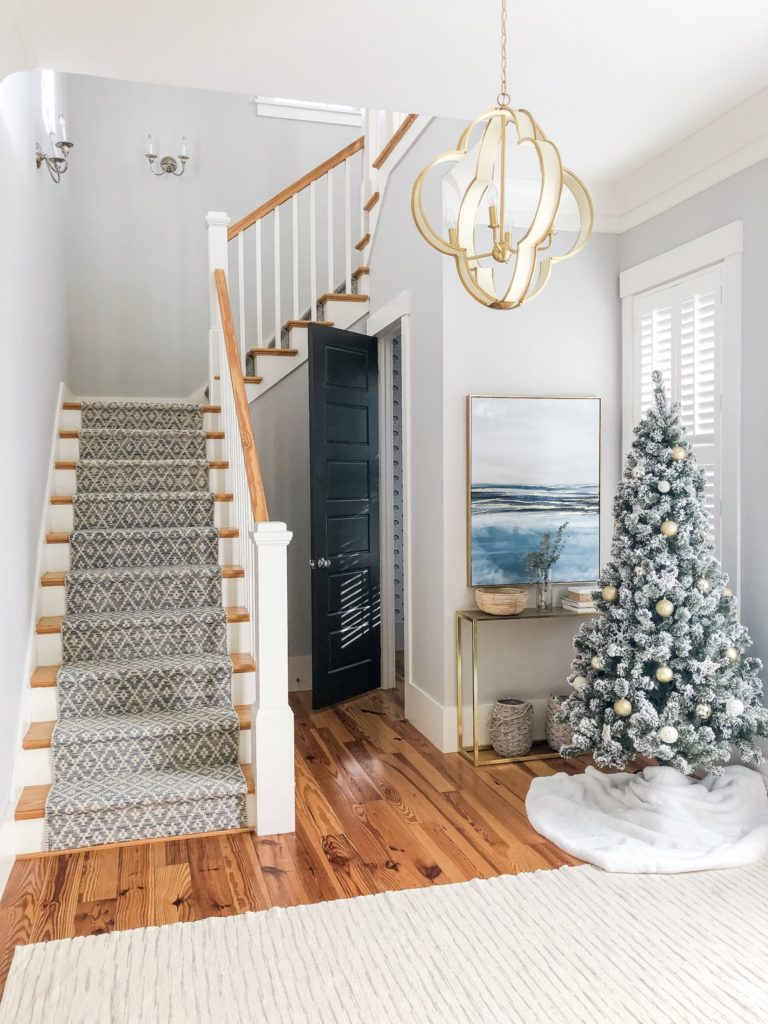 This tree is 6′ and simply decorated with gold and white ornaments. It is also pre-lit and a perfect little Christmas addition to our entryway!
Shop Christmas Decor: