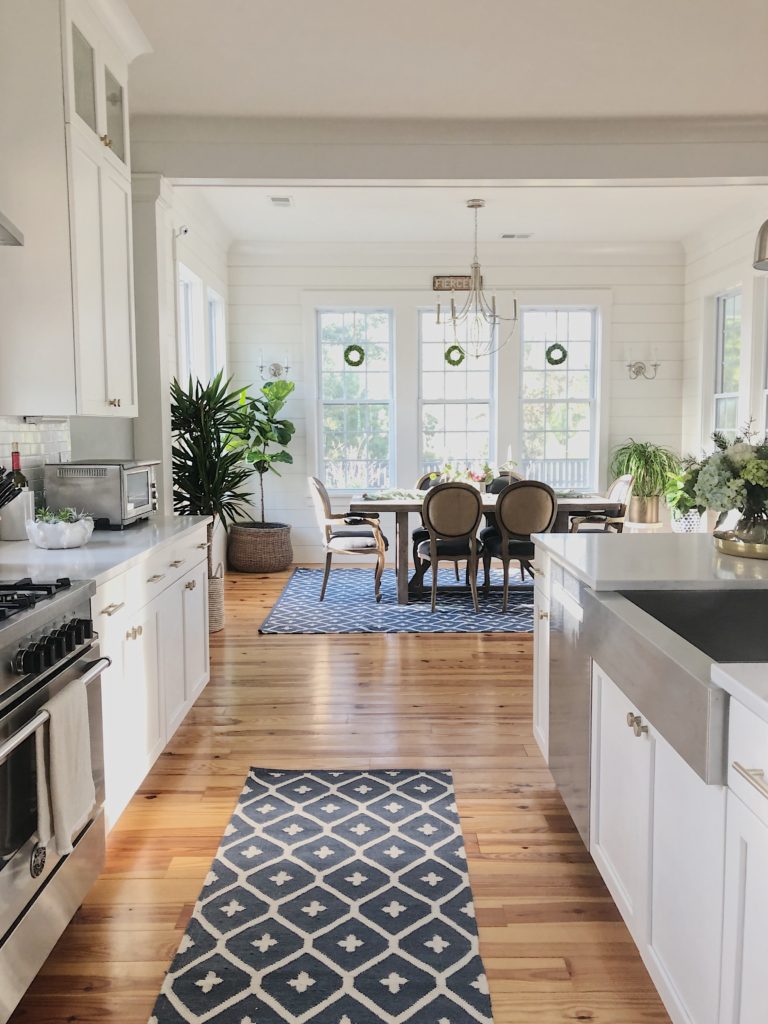 I am so excited to share our new rugs from Annie Selke with you today! I'm a big believe that rug selection can make or break a room and I think these are just perfect. Of course, they're blue and white (duh). We did have another set of blue and white rugs in a different pattern from Annie Selke in these areas but Jaxon (one of our dogs) destroyed them during thunderstorms. So they were kind enough to send us these and I am obsessed.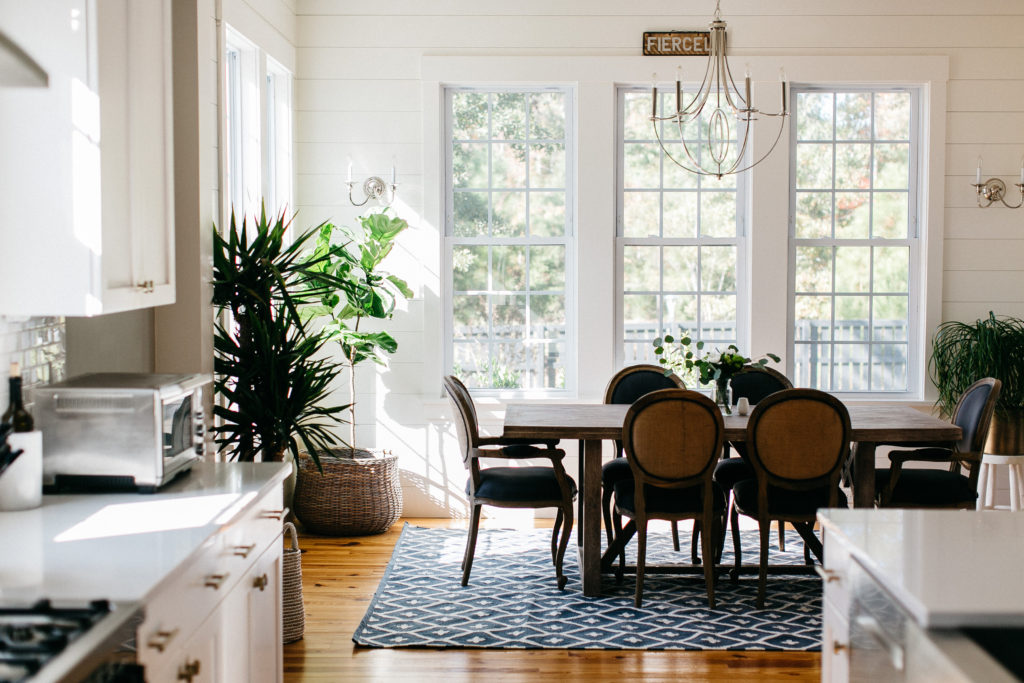 I source most of my interior decor clients' rugs from Annie Selke, so it was tricky picking new rugs because I love so many of them. I ended up choosing the Elizabeth Navy and love the pattern.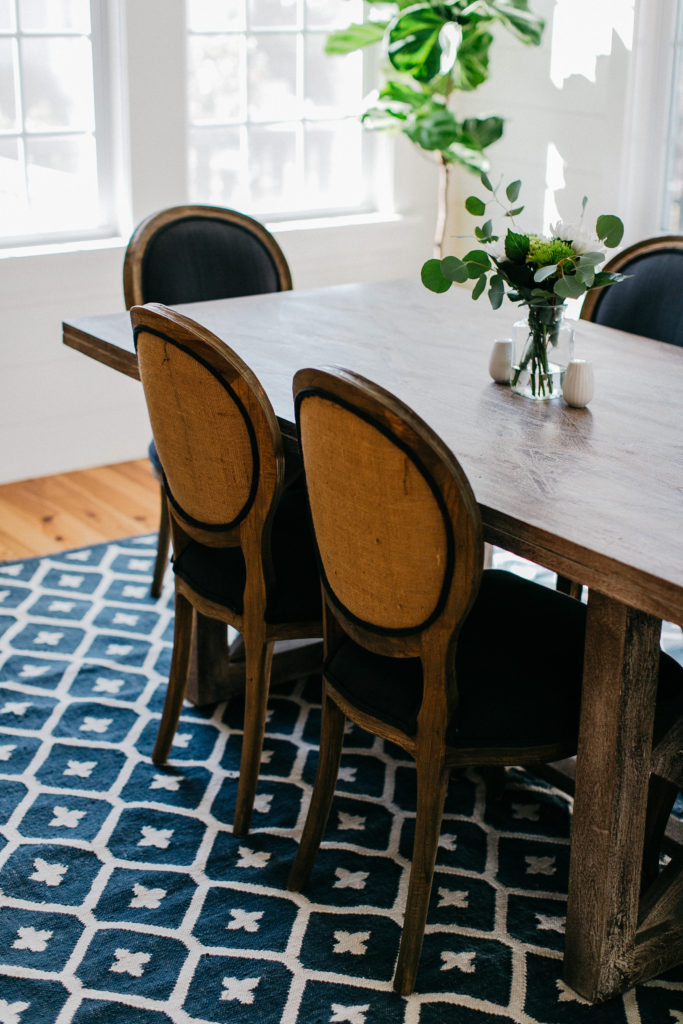 What I love about this is it's eco-friendly polyester fiber made from recycled plastic bottles and is washable which was important to me since they are in the kitchen and breakfast nook.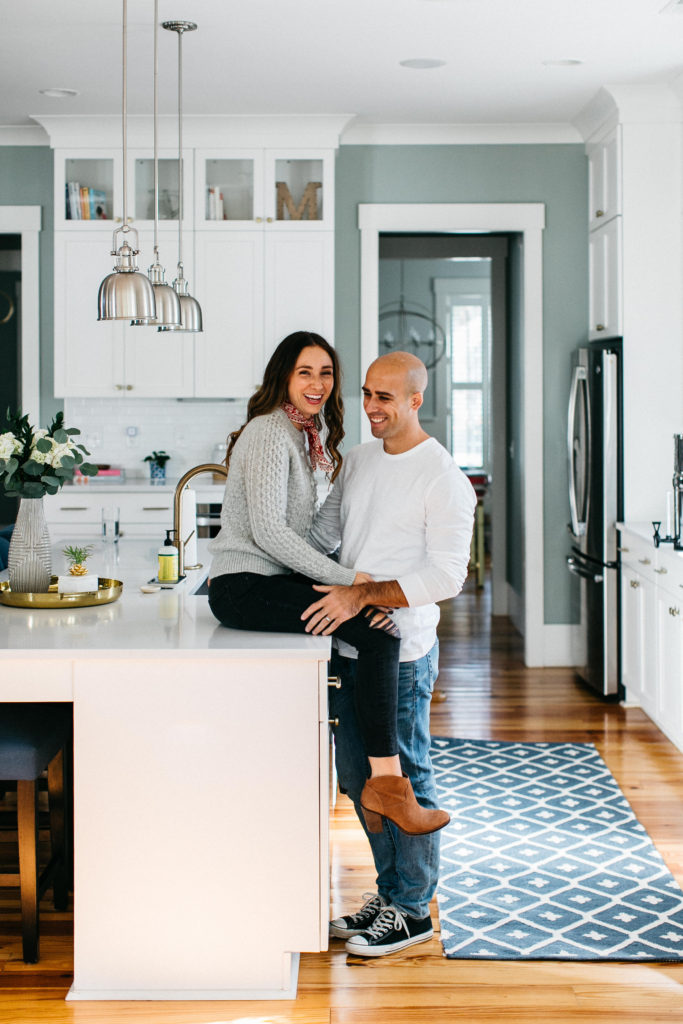 I love having a runner in the kitchen that matches the breakfast nook since our home has a very open floor plan, it gives a more cohesive feel.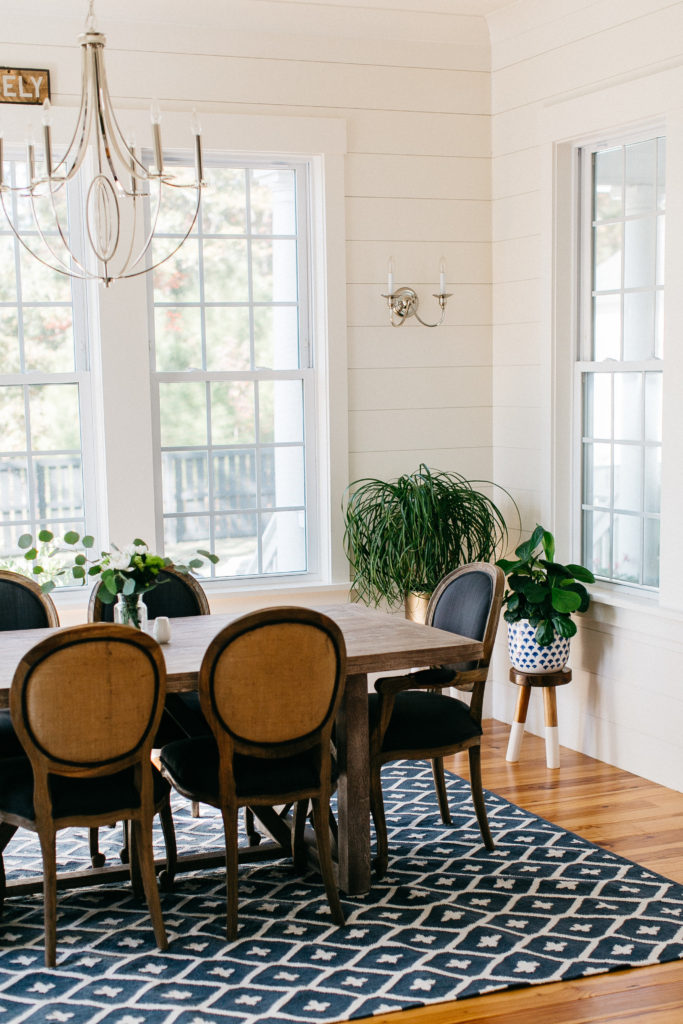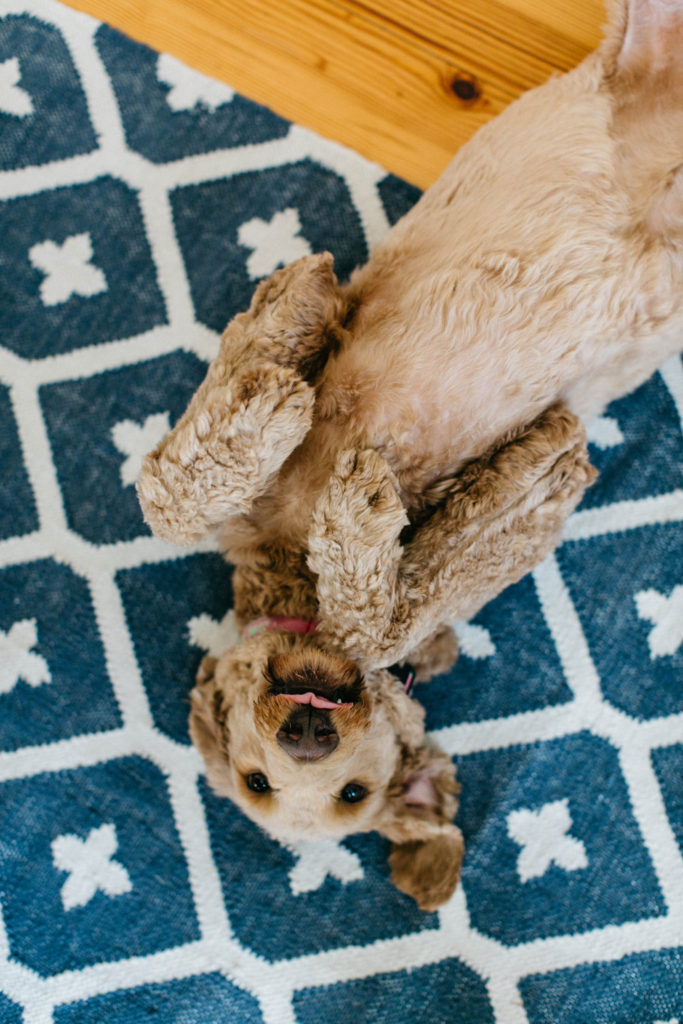 The dogs love them too 😉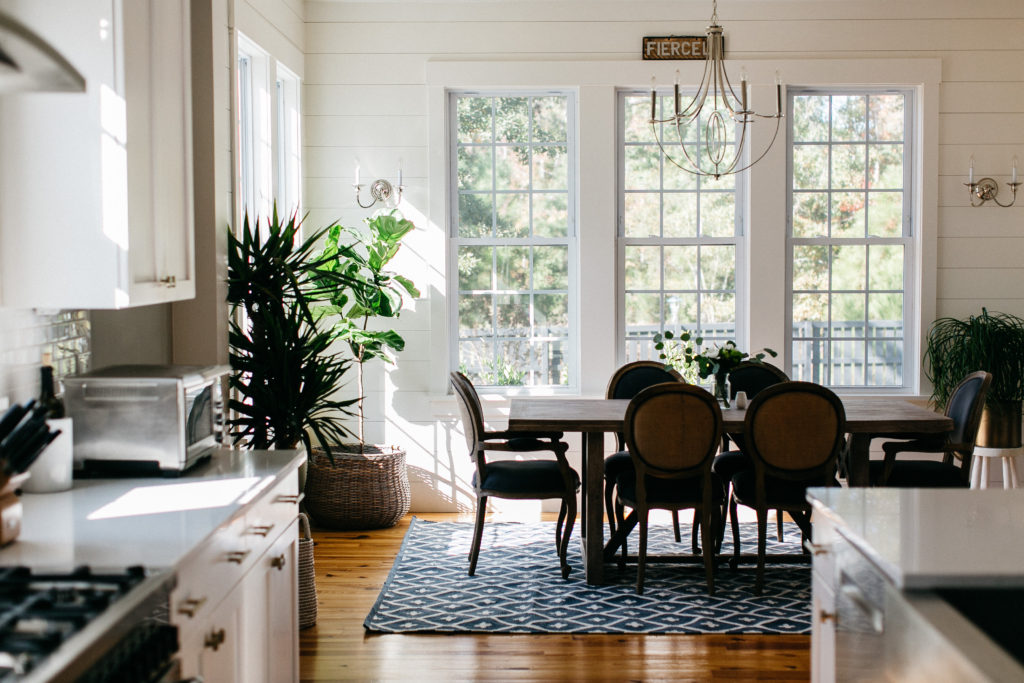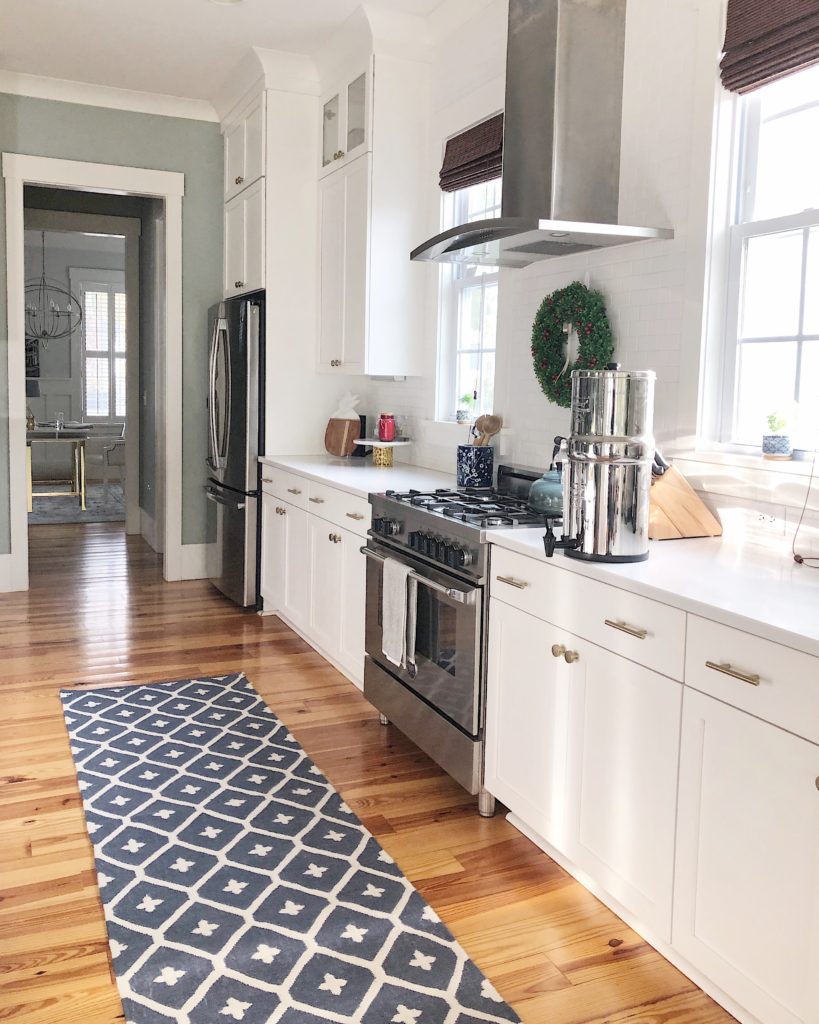 Some of y'all have messaged me on Instagram asking how these are holding up in such high traffic areas, especially the kitchen runner. They're both really easy to vacuum and I did spill a little something on the runner which came right out after I scrubbed it with soapy water. The dogs lay on both all the time and we've had no issues.
Changing out rugs is one of the easiest ways to give a space in your home a little makeover. Let it be known that Annie Selke rugs do not disappoint. I am already browsing for the perfect piece for our master bedroom!