I am so stinkin excited that my office is finally coming together! If you follow along on Instagram, you've probably seen me sitting at the kitchen island with my computer. Since we moved into this home, that's been my office.
When you walk into our home, on the left is a dining room. Since we have such a big breakfast nook off the kitchen Mike and I decided we don't also need a separate dining space so we said we'd eventually turn this into an office. For the past year and a half it's had all of our books on the floor, along with files and some boxes we hadn't unpacked. 
This project wasn't of high priority because we have a perfectly good kitchen table and island where we work from. But little by little, we've bought things for the office and it's slowly coming together!
The next big step is to do the wallpaper, I found a grasscloth I am in love with so hopefully we'll get that done within the next few months. But for now here is a peek at the design board. I'd love to eventually get a little chair/ reading nook situation going on in there but the necessities are all pictured below!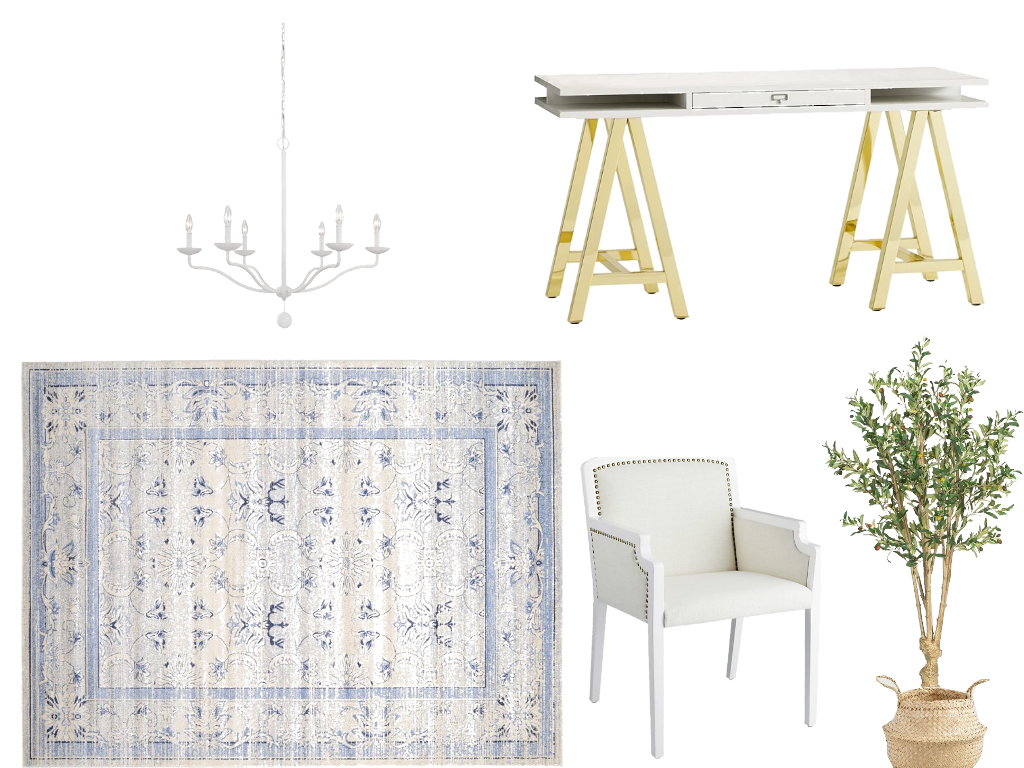 Shop These Items: