Over the past few years I've become increasingly more aware of items we use each and every day in our homes that may not be the best for us. Whether it be the water we drink, cleaning products we use, our body wash or moisturizer, the mattress we sleep on, etc — many of these things contain toxic chemicals. And I don't like that, nor do our bodies.
Swapping out things for healthier options can seem a bit stressful, how do we know where to start? Well, even upgrading your deodorant is a step in the right direction, you don't have to do everything all at once!
Here are my favorite things we use in our home that make our environment less toxic, which in turn makes me a very happy camper 🙂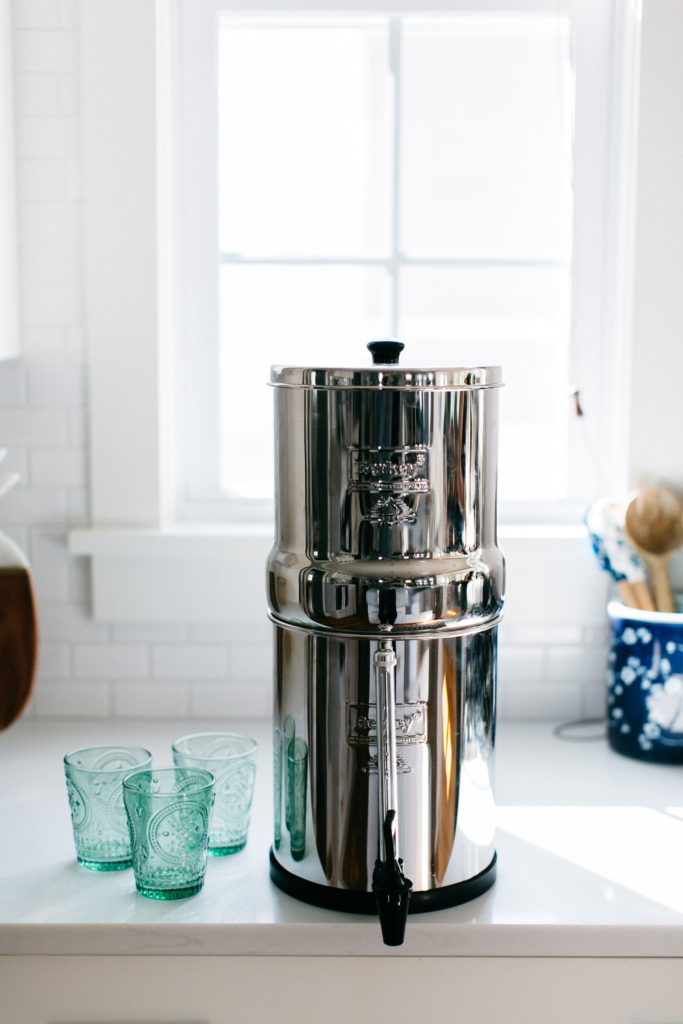 Berkey® Water Purification System: I had a major crush on this system for a long time and am so happy we finally got one! This purifier far exceeds other water filter standards. You can actually use water from almost any outside source, run it through the system and then have the most pure drinking water available. We have the Big Berkey® System which I use for everything — cooking, tea/ coffee, water for the dogs, for my indoor plants, drinking water…. you name it! I had a pretty decent filter before but after doing some research I realized this was the best, plus my other one was annoying having to refill the pitcher many times each day. Our drinking water is so, so important and sometimes overlooked. I highly recommend this as a Christmas gift! The Berkey® Systems are manufactured by New Millennium Concepts, Ltd., and you can visit their website at www.berkeybynmcl.com to find an Authorized Berkey® Dealer. Just make sure you order by 12/14 so it's under the tree in time!
Seventh Generation Disinfecting Cleaner: I use this multi-surface cleaner on everything, and it smells so good! Most cleaning items have harsh chemicals in them that aren't good for us. If you aren't sure about what you're currently using, you can search many items in the Environmental Working Group's Cleaning Guide. It's a really useful tool that rates products' safety levels!
Organic Mattress: When we bought our home we knew we wanted to get a new mattress. I did a bit of research on different organic mattresses and ended up choosing Sleeping Organic. Yes, organic mattresses are more expensive but this was very much worth the additional cost since we spend 1/3 of our lives sleeping! Plus, it's ridiculously comfortable!
Skincare Products: The skin is our bodies largest organ. What we put onto it goes INTO us. So if we are using products that contain harmful chemicals, yikes, those are going to affect us in a negative way. From hormone disruptors to infertility and causing cancer, these toxins are dangerous and unfortunately our government doesn't do much at the moment to regulate what's in these products. You can use the Environmental Working Group's page called Skin Deep as a resource to type in the products you currently use, and get a rating of their safety levels. I slowly started switching out all of my skincare and cosmetics a few years ago and am so, so glad I did. (You can read about my switch here). Beautycounter is a safer skincare company whose mission is to get safer products into the hands of everyone. They focus a ton on education of why we should be using better products, and are even pushing for better laws in the personal care industry. If you aren't sure where to start, I usually recommend beginning with a cleanser or moisturizer. But they do have things like shampoo, body wash, make-up and baby and kids products too. Feel free to email me if you would like recommendations specific to your skin's needs!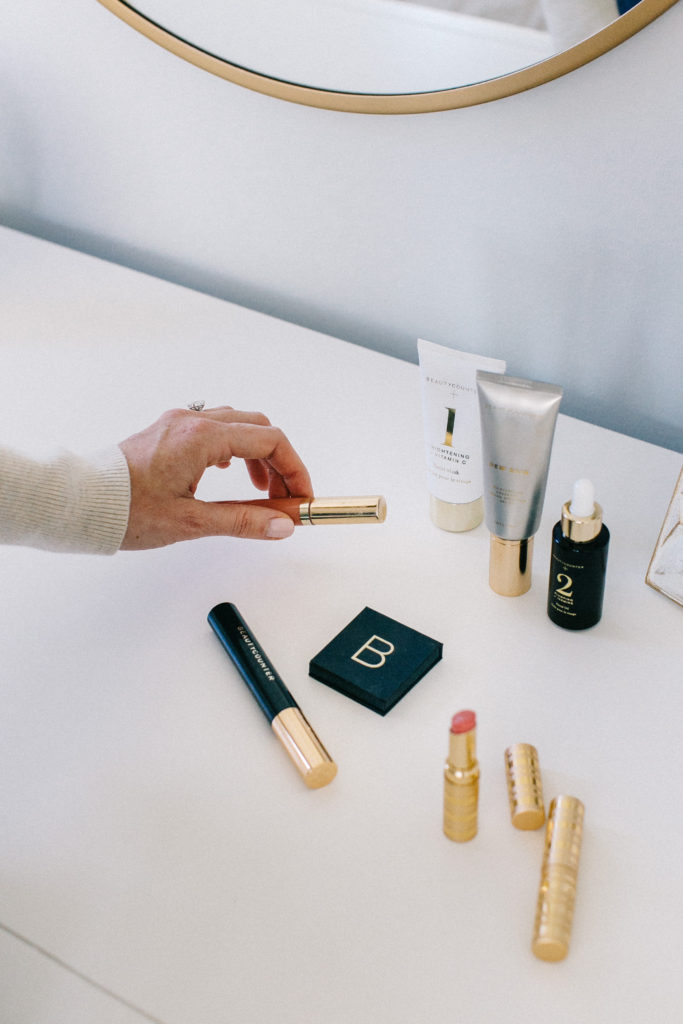 Living a healthy lifestyle goes far beyond eating well and exercising. Luckily there are now companies making products that are safer for us to use than the alternatives. The above are just a few of my most-used and loved, but I do hope this is helpful for you 🙂