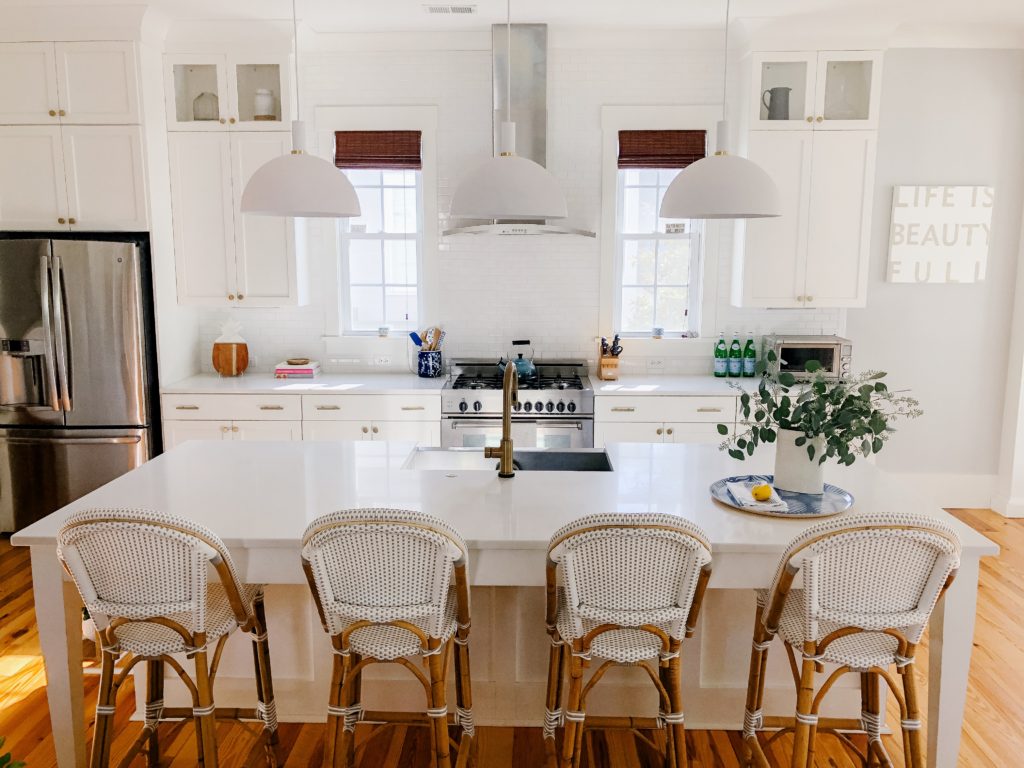 The kitchen is the center of our home. It's where we plan out our week and schedules, where we sit down to chat at the end of a long day and where we gather with friends over cheese boards and gluten free pizzas. Since our home office isn't finished yet we also both work in the kitchen, sitting at our laptops with a hot cup of tea in hand, dogs laying under our feet.
A morning routine consisting of journaling, reading and setting intentions has become a very important part of the day, and this all happens at the kitchen counter. That peaceful quiet time is one we cherish.
I've had a vision for our kitchen since we moved in two years ago: light and bright, with a modern coastal vibe that is inviting yet sophisticated. Over time we've slowly updated things such as our countertops and lighting, and I've had my eye on counter stools that I knew would be a perfect match and would tie everything together.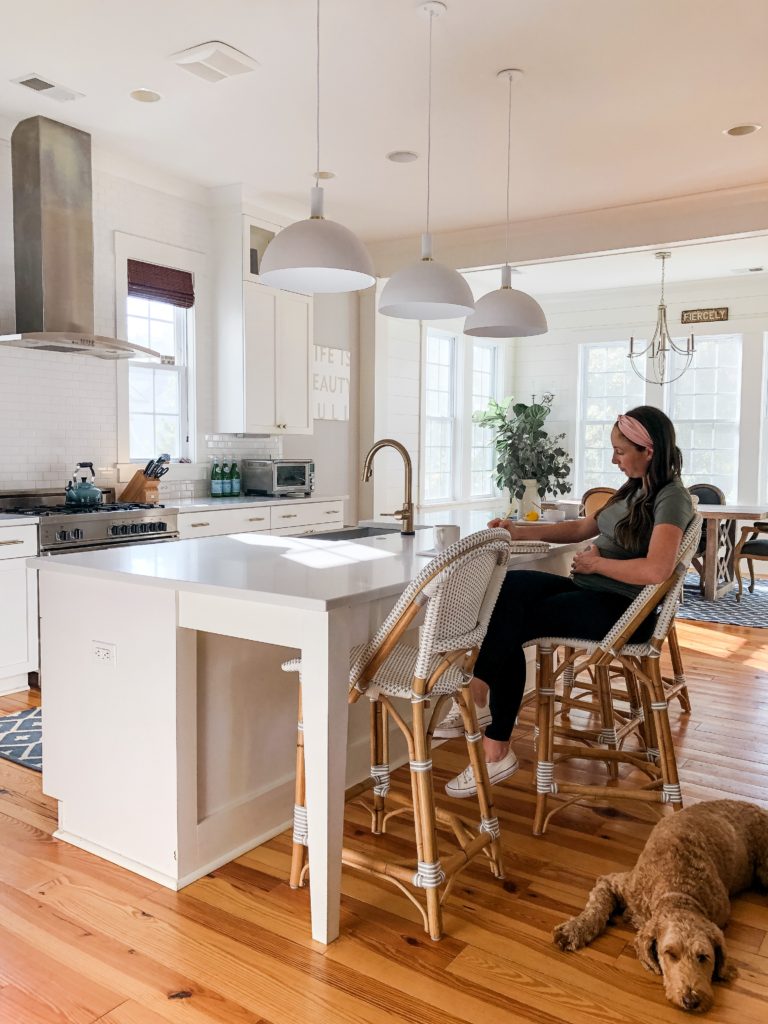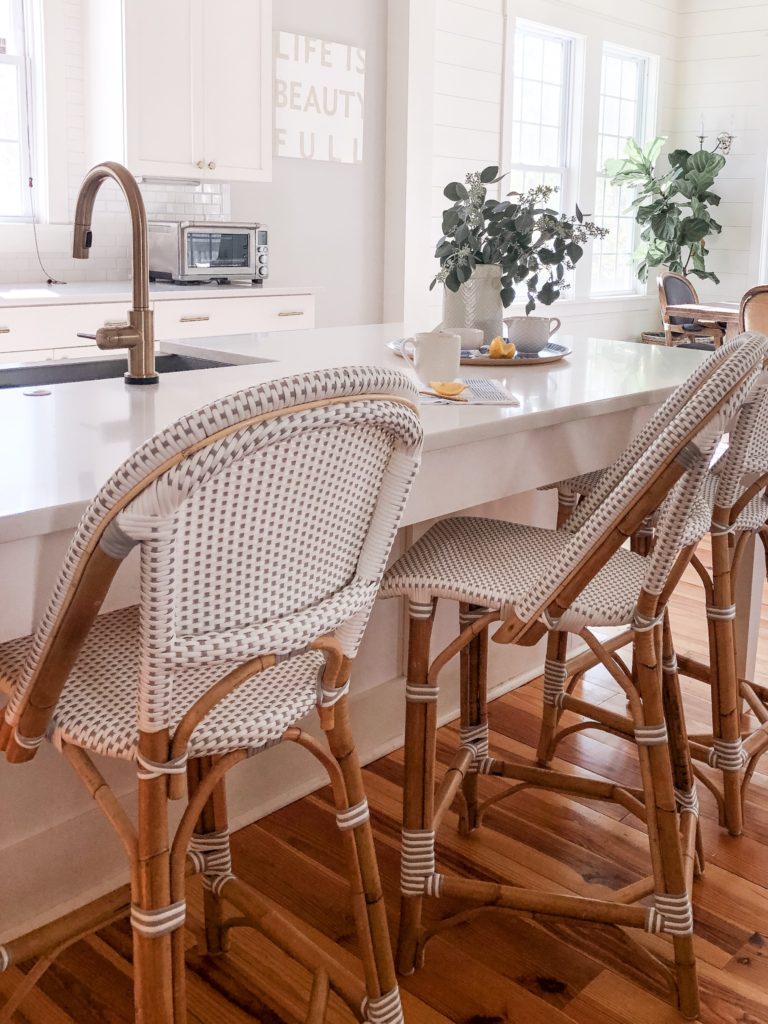 Serena & Lily's fresh take on casual dining made my wild dreams come true with the Riviera Counter Stool. The woven white and fog added the light and bright look I was going for, while the rattan and plastic are comfortable and easy to clean. They're a total win! Especially with a baby on the way, I get to keep my love of white while not worrying about messes and spills. Truly a family friendly counter stool which is exactly what we were looking for.
It is amazing how this simple kitchen refresh has made me so excited for our family to grow. I know the peaceful morning routine I mentioned earlier will change with my attention focused on our little one. However, my vision continues to expand in the best ways.
I cannot wait to sit at the counter and watch Mike make pancakes on Sunday mornings with the kids, who can use the cute Teak Step Stool to be Dad's sous-chef. I can't wait to host friends for dinners, both casual and a little fancy (my favorite way to dress up our counter is with this Granada Round Tray and these Brela Napkins).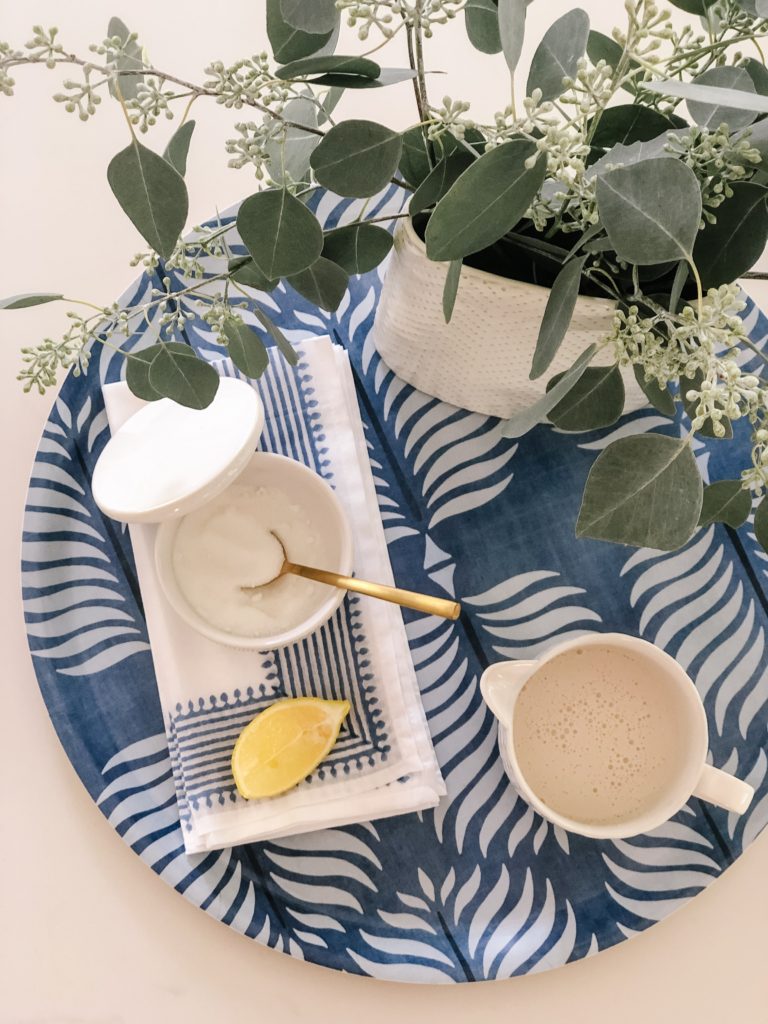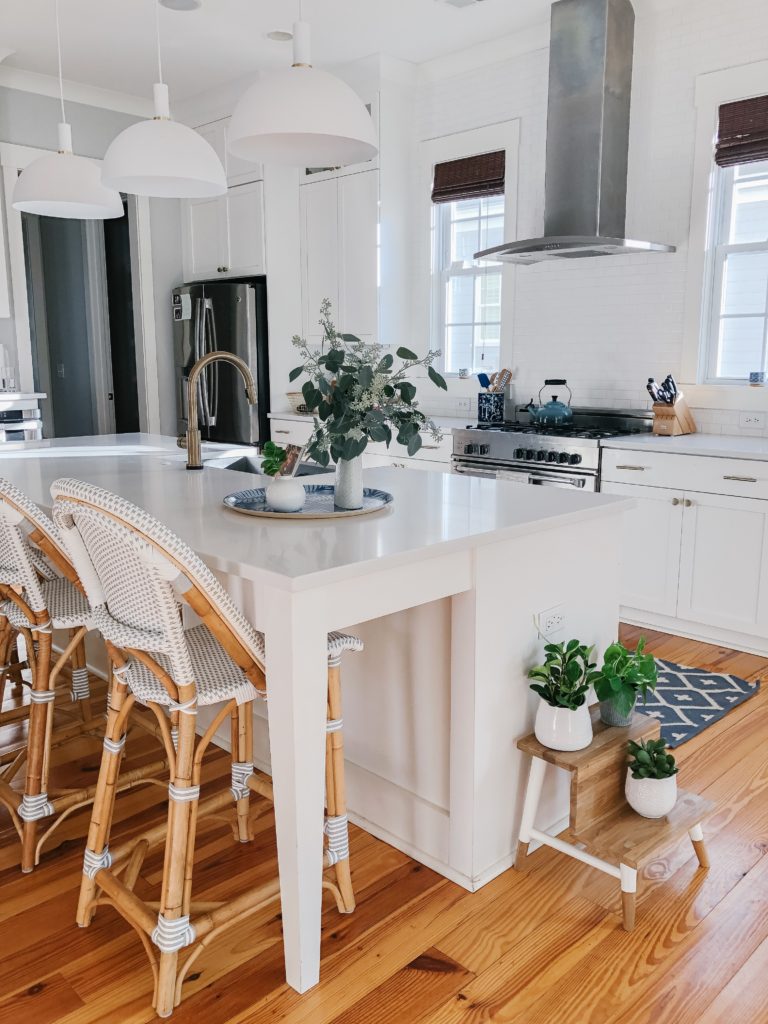 As an interior decorator, I always seem to be thinking about the next thing whether it be in a client's home or my own. It was important to me, when choosing the counter stools, that they have the ability to match future purchases. When I found Serena & Lily's Riviera Collection I knew it was the perfect fit. I can mix and match colors, shapes and sizes to design our breakfast nook (which will be an upcoming project, shh don't tell my husband!) and it will seamlessly blend with the stools. This makes the design process simple and fun!
(If you're curious, I have my eye on the Sunwashed Riviera Bench paired with the Riviera Side Chair and Riviera Arm Chairs on the ends!)
I'm excited to finally share this kitchen refresh with you because it's made me smile each time I walk into the room. This is exactly how our homes should make us feel: calm, joyful and eagerly anticipating wonderful memories that are yet to come.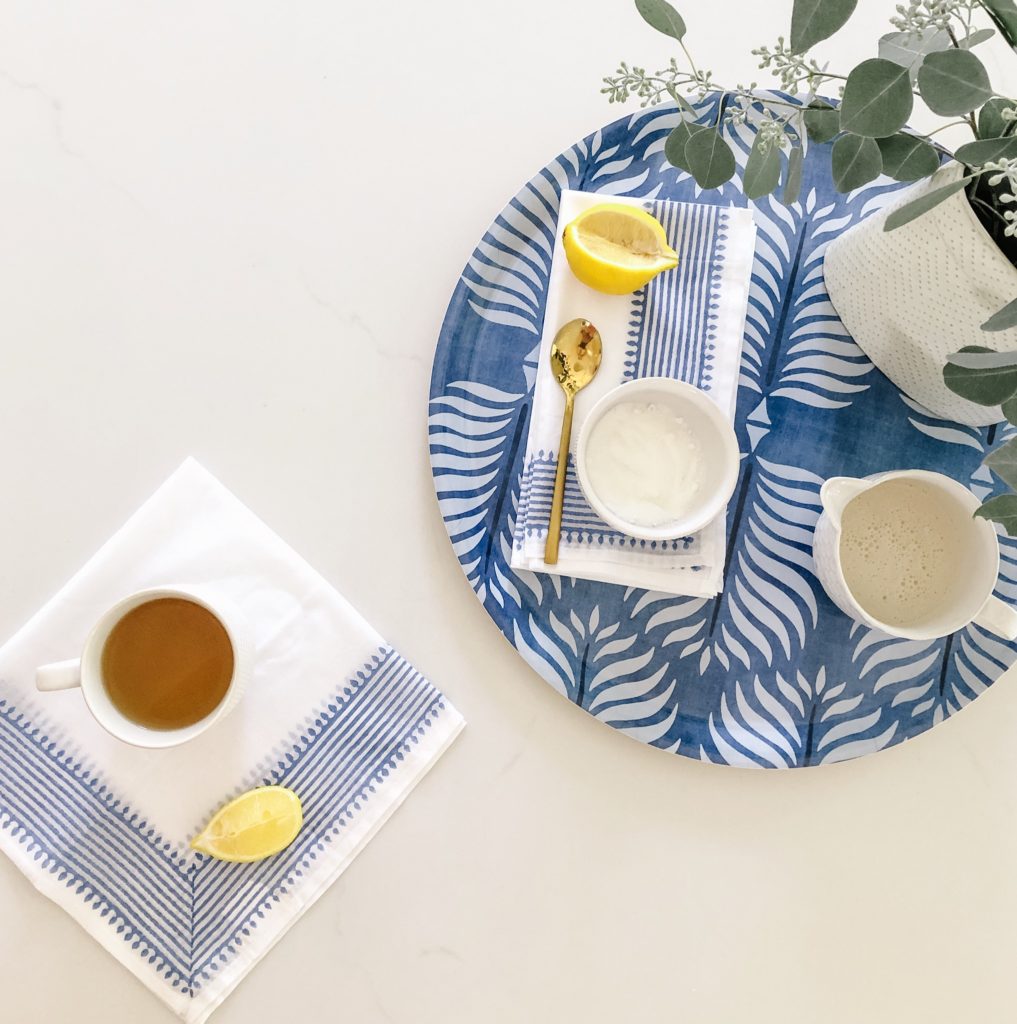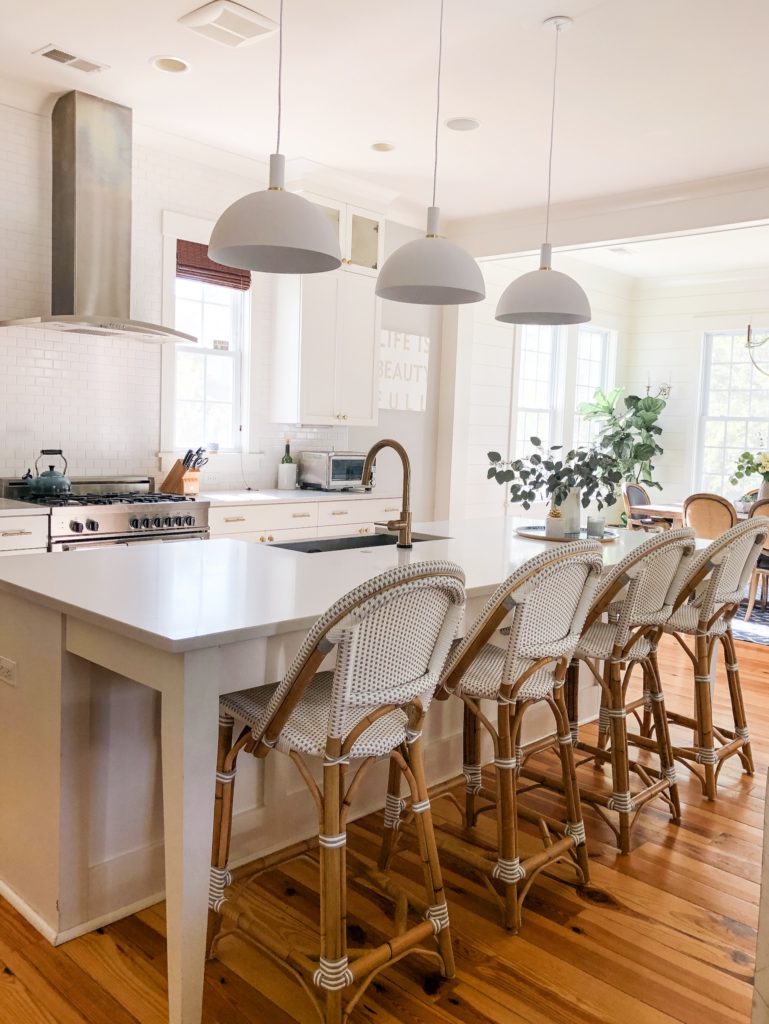 Shop This Post:

Thank you to Serena & Lily for the gifted product! All opinions are always my own.