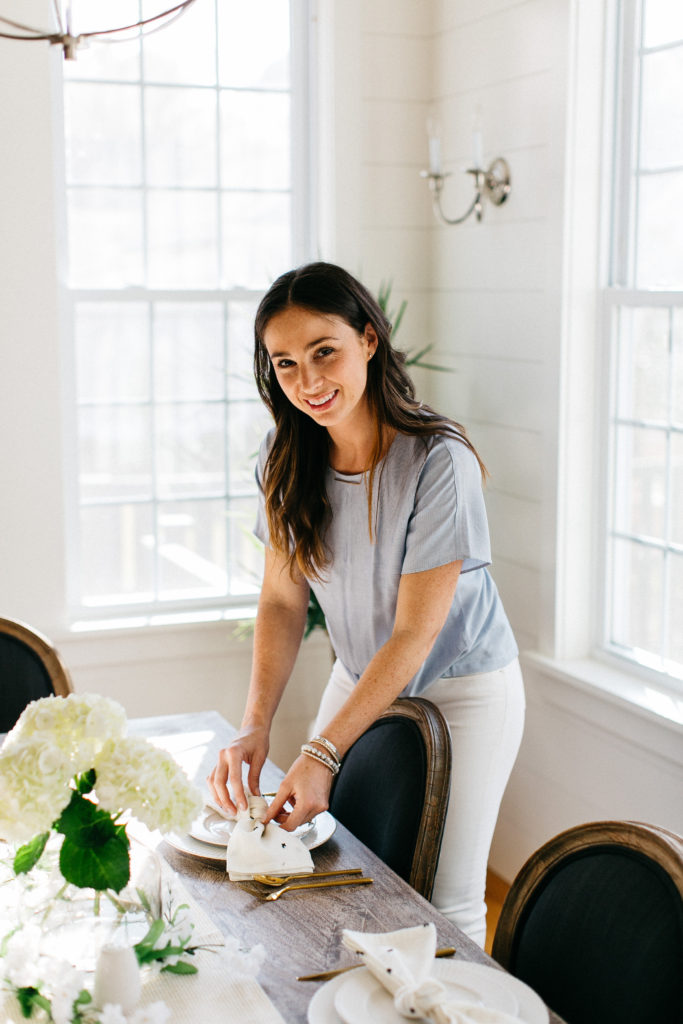 This post may contain affiliate links.
Woohoo, another holiday we'll be hosting in our home for the first time! Ok, it'll just be three of us (Mike's Mom is coming to visit!) but still, I'm excited. Now Easter is just a few days away and I have no clue what I'll be making for dinner yet, but it's all good because the table looks pretty! I kept it super simple and went for the less is more approach and stuck with what I love most, white and gold!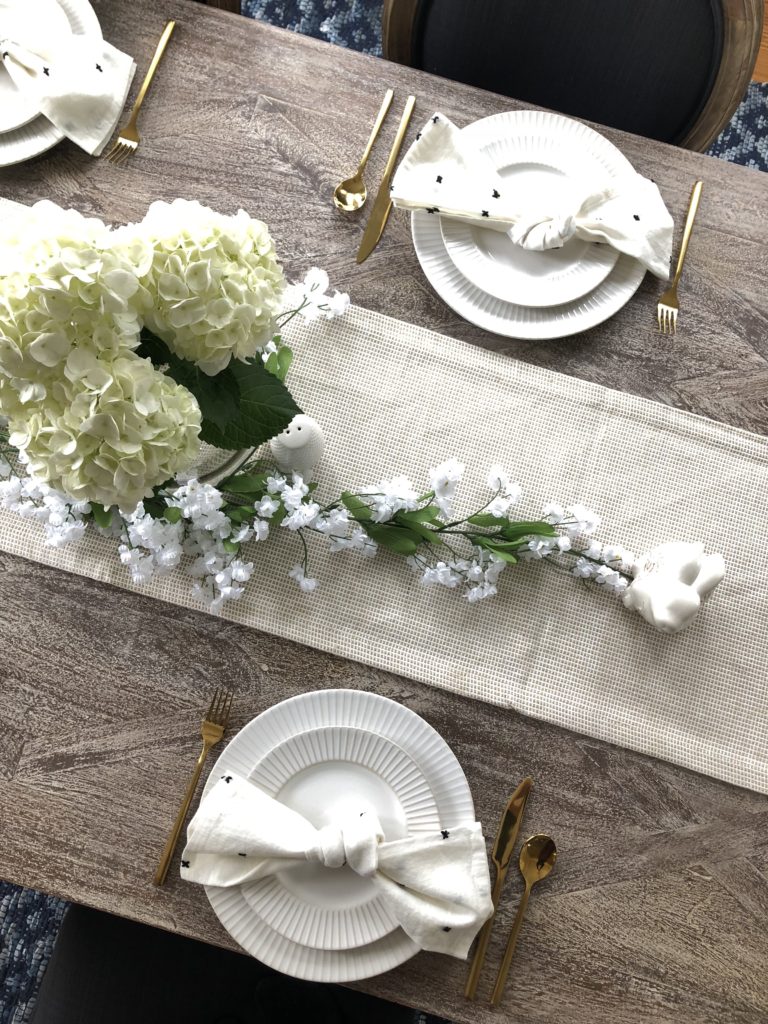 I love our farm table so I tend to go for a runner rather than a table cloth this way I'm not covering the pretty wood table up! I already had the runner (same one I used for Thanksgiving) and decided to just keep that the same. I went with a vase and some white hydrangea as the centerpiece, it's a simple, clean and elegant look. Side note: Trader Joe's flowers are the best! After roaming around Hobby Lobby for a while I ended up picking up some white flower garland and 2 cute bunnies.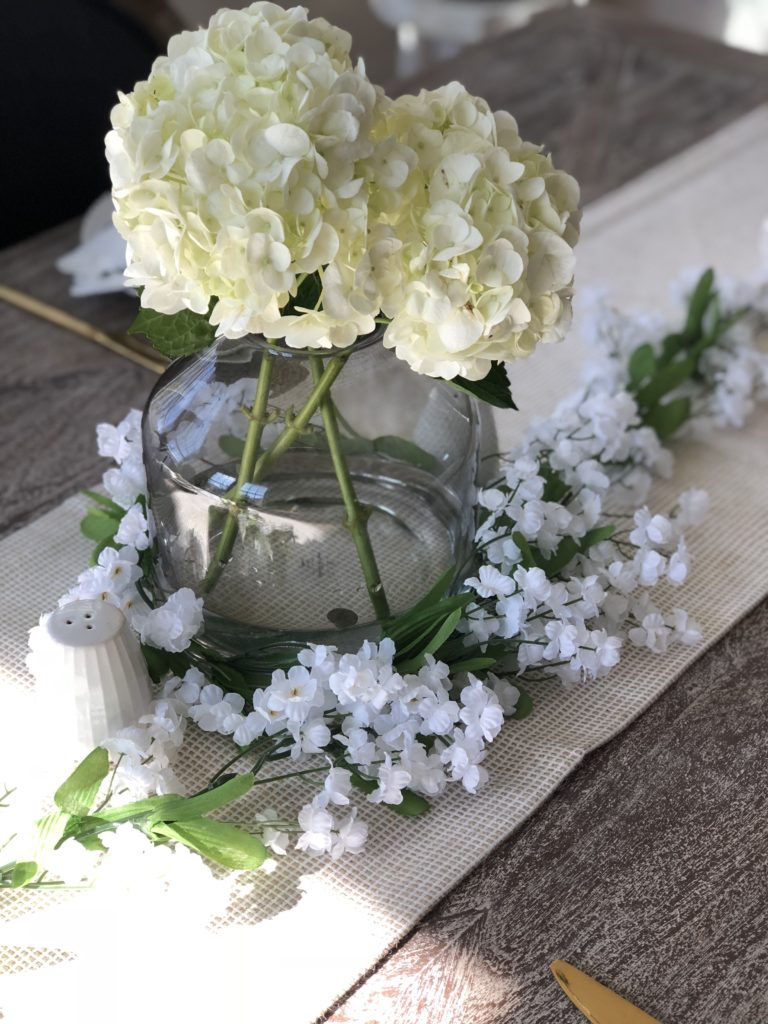 I still love the dinnerware we registered for from our wedding and always use that, but to dress it up a bit I tied these napkins and laid them across the plates. The gold flatware is my favorite, I love the way the gold looks with the white and green flowers. Helpful hint: if you have gold flatware, don't put it in the dishwasher! We always hand wash and then immediately towel dry ours so it doesn't get spots on it.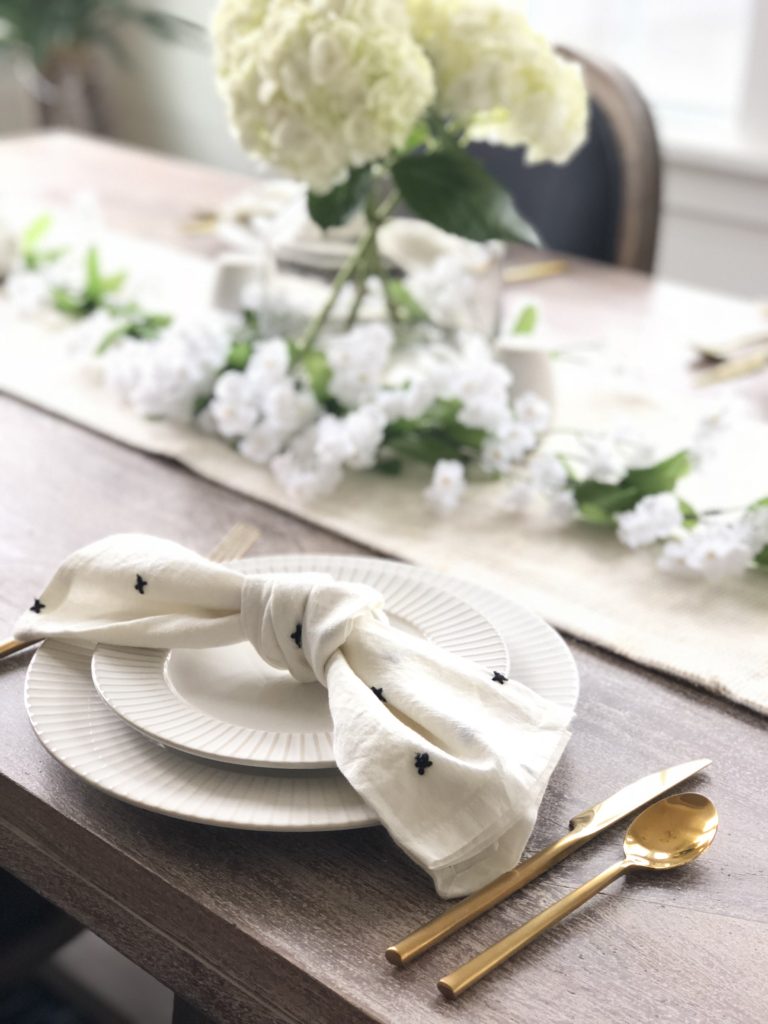 While I set this table up for Easter specifically, it's a perfect setting to have for spring in general. The pieces are simple and can be used again for another holiday or dinner party. Always go with pieces you love, this way you're happy to use them again!
Shop The Look
Scroll and tap to shop: