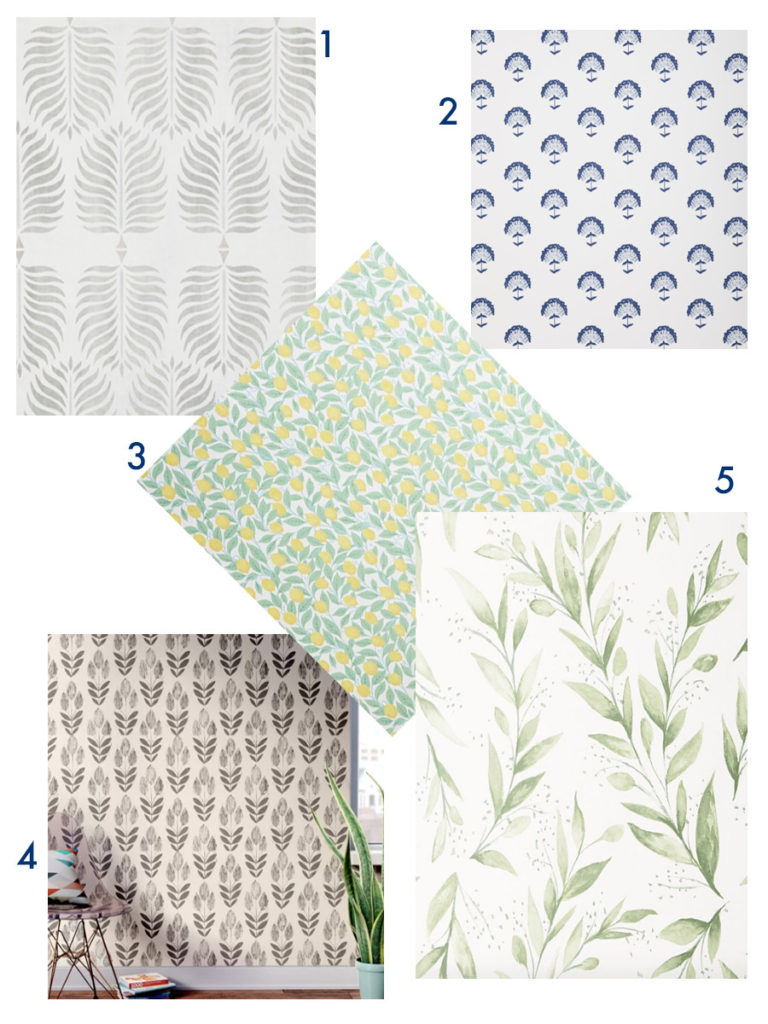 I LOVE wallpaper. It is a wonderful way to put a unique touch on a room, to add pattern and some interest for the eye. Since we've put up wallpaper in our downstairs powder room I've gotten a ton of questions about my favorites so I thought I'd do a little round up for y'all!
5 of my Fave Wallpaper Prints:
One: I've been eyeing this for quite some time now and would love to have it as the feature wall for our master bedroom (the wall behind our bed). It comes in a few colors but the fog is my favorite!
Two: Of course I had to add the wallpaper from our powder room on here! You guys love it so much and I am still obsessed! We have the blue, but I also love the fog and canary color options. I feel either of those could be really cute in a baby nursery, just sayin 😉
Three: How cute is this print! I would love this in a laundry room, it could brighten the space and just make laundry a tiny bit more fun!
Four: I've seen this one a few times now and it always catches my eye! Plus it comes in a lot of color options: black (pictured), grey, blue, green, yellow, and red! Could be really cute in a bathroom, foyer, nursery, office, bedroom..ok anywhere really!
Five: Give me all the olive branches! This one comes in green, neutral and black. I can't decide which I love the most!
Shop the Wallpaper Here: