If there is one thing I don't want to spend much time on, it's doing my makeup. So I've got a safer quick makeup routine that has me ready in five minutes! And I think some of you also like to get in and out when you're getting ready in the morning.
My makeup was one of the last things I switched when getting safer products into my bathroom but once it was time I was really thankful that Beautycounter's Flawless in Five set made it so easy! You can read about how I started my switch to safer products here.
First step:
Dew Skin Tinted Moisturizer – This has an SPF 20 and adds a little bit of color and glow to my face (I use shade #3). The Tint Skin Hydrating Foundation comes with the Flawless in Five which many of my friends use and love, I've just never used foundation so I like the tinted moisturizer instead!
Next:
Satin Powder Blush – Sometimes if I'm really lazy I just use this blush and a little mascara. I love how it adds such a pretty color to my cheeks, I use the guava! It was tricky to find a safer blush and I'm really happy with this one.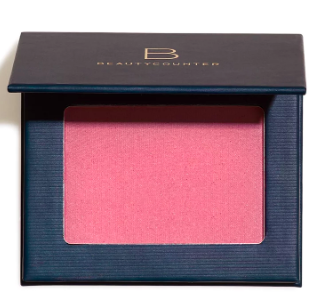 Then:
Brilliant Brow Gel – This is a new one, and the Flawless in Five gives you the option for the gel or a brow pencil – both amazing. The gel comes in 4 colors or there's an invisible option, making brows appear fuller and more polished.
Never forget:
Mascara – I use both volumizing and lengthening, depending on my mood! I really hate mascaras that clump and am happy to report these do not. I love these options because they don't contain harmful ingredients like parabens and aluminum powder, and plant-derived wax is used instead of synthetic waxes.
Last:
Lip Gloss – I love a good gloss that adds a touch of color but doesn't give a super done up look. Most glosses dry my lips out but this one actually moisturizes! It's tough to pick a favorite but I'd go with peony and bare shimmer when I'm not looking to add color.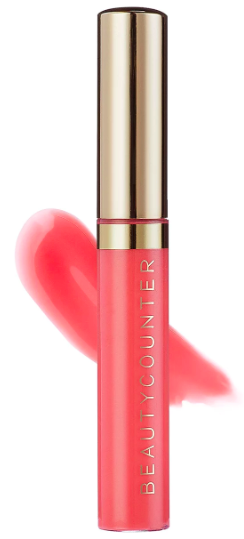 If needed:
Touchup Concealer Pen – I have the light shade and it comes in handy if I have a blemish that needs covering, or if I want to add extra brightness to my face I'll put it underneath my eyes.

That's it, easy peasy! If you're looking to switch out a few products to safer makeup, The Flawless in Five set is priced SO well for the above 6 products, or you can just swap one by one, whichever makes most sense for you!