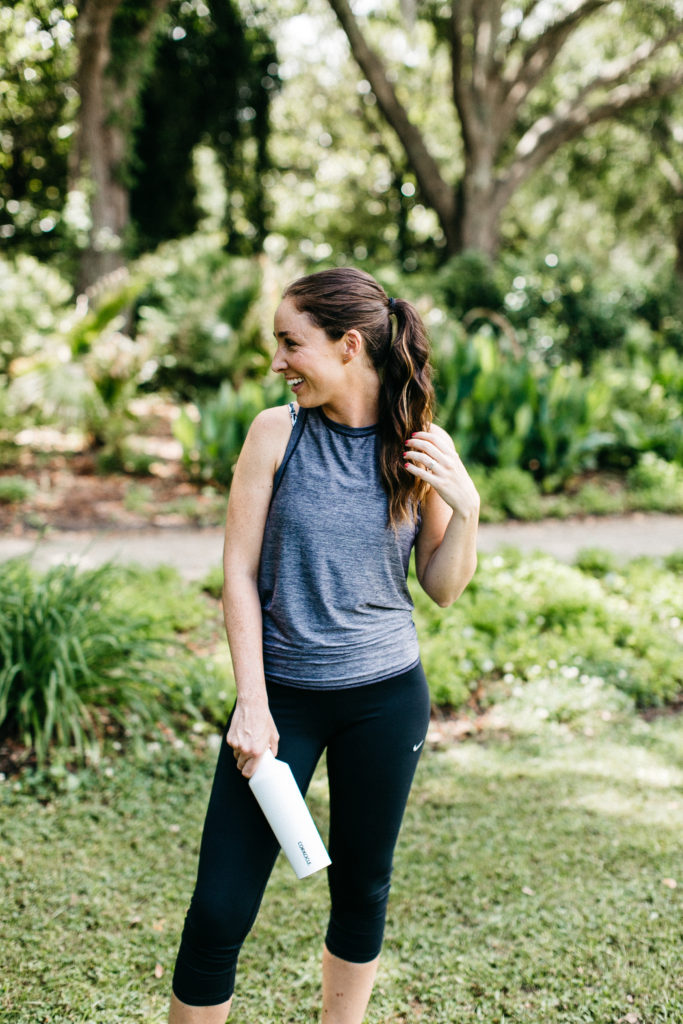 Quick and effective workouts have always been my jam. Mike and I usually head to our garage gym sometime in the morning and are done within 30-40 minutes, depending on that day's routine. We like doing full body exercises that work all of the muscle groups because it's more bang for our buck. If you ask me, efficiency is key and we don't lack it. There's one particular workout that we'll do once or twice per week that I'm really loving right now. My legs, butt, abs and shoulders are always appropriately sore the following day (read: I don't have to waddle around like a penguin but I still feel like I got a great workout in).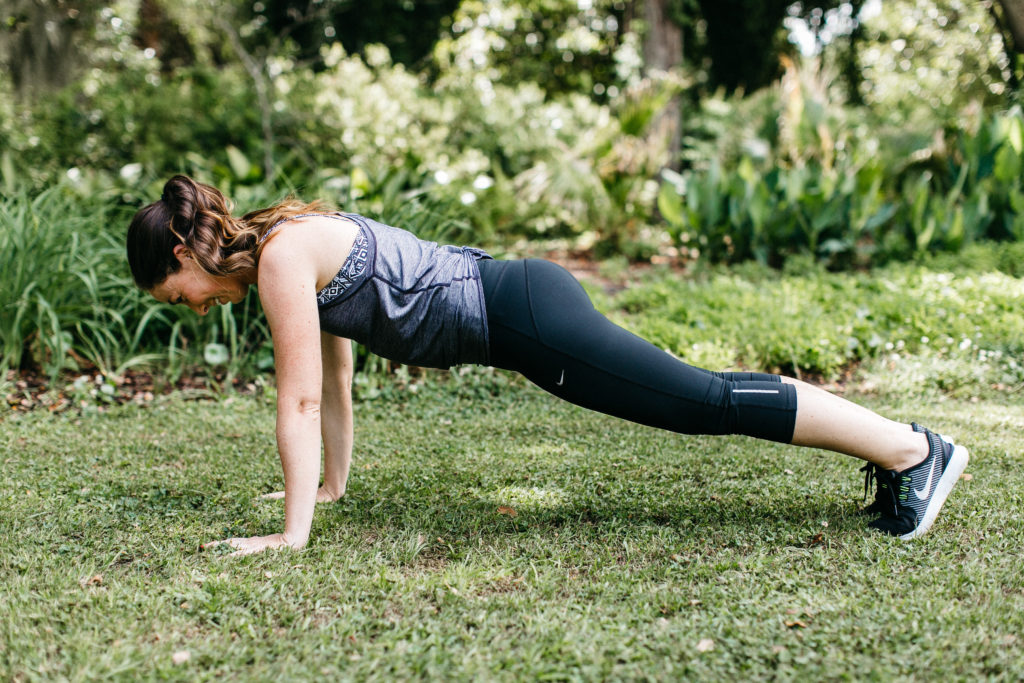 Here it is!
10 minute warm-up: Consisting of foam rolling, core and glute activation and dynamic stretching
THEN
Circuit 1:
1A. Barbell front squats (can also be done with dumbbells or kettlebells) – 6x
1B. Single arm kettlebell overhead press – 6x each
1C. Side plank hold – 20 sec, rest, repeat 20 sec hold, switch sides
1D. Jog around block – About .3 miles
*Rest + Repeat 3 rounds
THEN
Circuit 2:
2A. Single leg deadlift with kettlebell (can also be done with dumbbells) – 6x each
2B. Chin-ups – 3x (Mike usually helps assist me with the last rep)
2C. Downward dog to plank hold – 5x
*Rest + Repeat 3 rounds
DONE!
I used to write about our fitness routines more frequently but home decor has kind of taken over. I'll be better about adding more of this into the blog, promise 🙂  I'll also start posting our workouts in my IG stories too, and don't forget Mike has a ton of fitness content on his Instagram!
*All photos by Carolina Ro