Hi lovies! I'm so excited to continue sharing everything about our wedding with you, including our engagement shoot in Charleston. But first, so many of you have asked how we ended up choosing to get married down South, so here's a little background:
Mike went to school at Wofford College in South Carolina. He traveled to Charleston with the baseball team for games several times a year. From the time we started dating he always mentioned how we needed to take a trip there because I'd love it. We booked a vacation for August and from the second we arrived downtown I had a major southern crush. The city is beautiful. There are gorgeous beaches, really good restaurants, the people are so nice (which was kind of strange coming from New York/ Connecticut), and I loved all of the southern architecture and big droopy trees. We looked at some homes that week. We had been chatting about moving somewhere down South and had looked at other areas in SC, needing to get out of very cold and very expensive CT.
When we got engaged 2 months later Charleston was the first place that came to mind for our wedding venue. I wanted something different, somewhere other than a catering hall. We looked at a venue on the water in Rye, NY and also a few gorgeous venues in the Hamptons and in CT but holy cow they were expensive and didn't give us that crazy excited and happy feeling.
Charleston was it, plain and simple. At first we were a bit hesitant asking everyone to travel but we did want a smaller wedding so having a destination made it easier to not let the guest list get out of hand. We also said from the very beginning that if people couldn't come due to the travel expense that it was totally fine and that was something we truly understood.
At this point we were quite sure we were going to end up moving and buying our first home there and we wanted our friends and family to experience the amazing city and see firsthand why we were so in love with it. And they did, I think some of them even fell a little in love too 🙂
Once we finalized the venue, The Governor Thomas Bennett House, we only took one more trip down before wedding day. This was for the tasting, to look at rentals (we had to bring everything into the venue), my hair/makeup trial and our engagement shoot. Yes, we already had photos from proposal day which we really loved, but this was an opportunity to shoot in some really pretty places in Charleston AND get to know our photographer which is so important! Photos are crazy important to me and I was a bit picky when it came to choosing our photographer. We ended up choosing Caroline Ro Photography, she is the best and has become a good friend. All of the photos in this post are by her 🙂
Mike and I really loved one of the venues we looked at, The Legare Waring House. They have absolutely gorgeous oak trees that I could stare at all day long. Ultimately we decided we wanted to get married downtown but that decision was made with much more ease when we realized we could have part of our engagement shoot there. I mean, look at these trees, can you even?!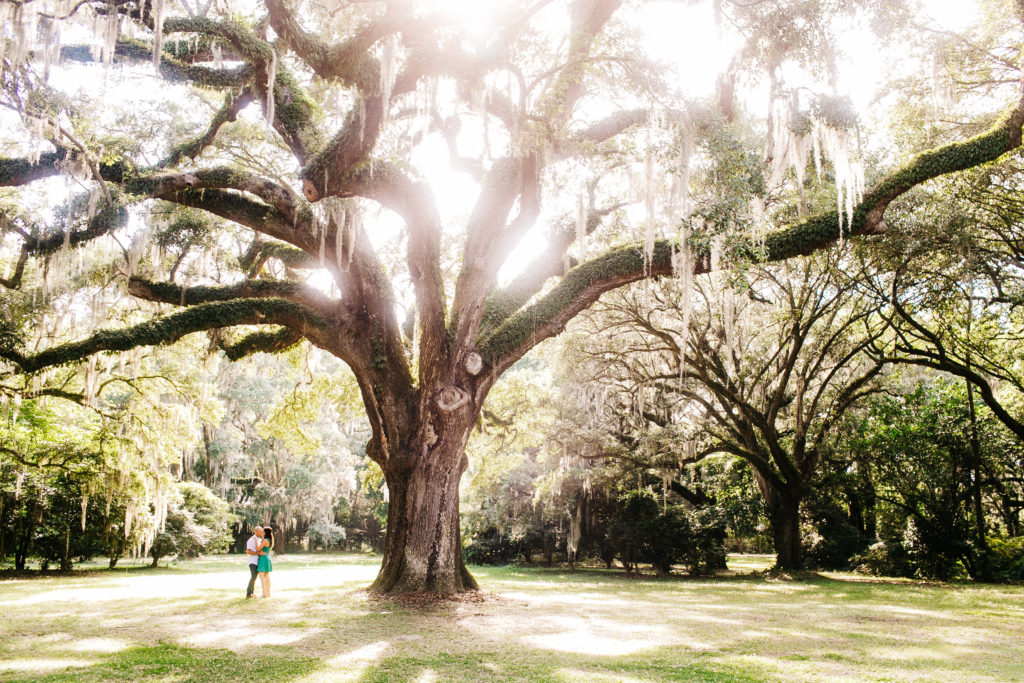 We also went downtown and roamed the streets/ did an outfit change in Caroline's car 🙂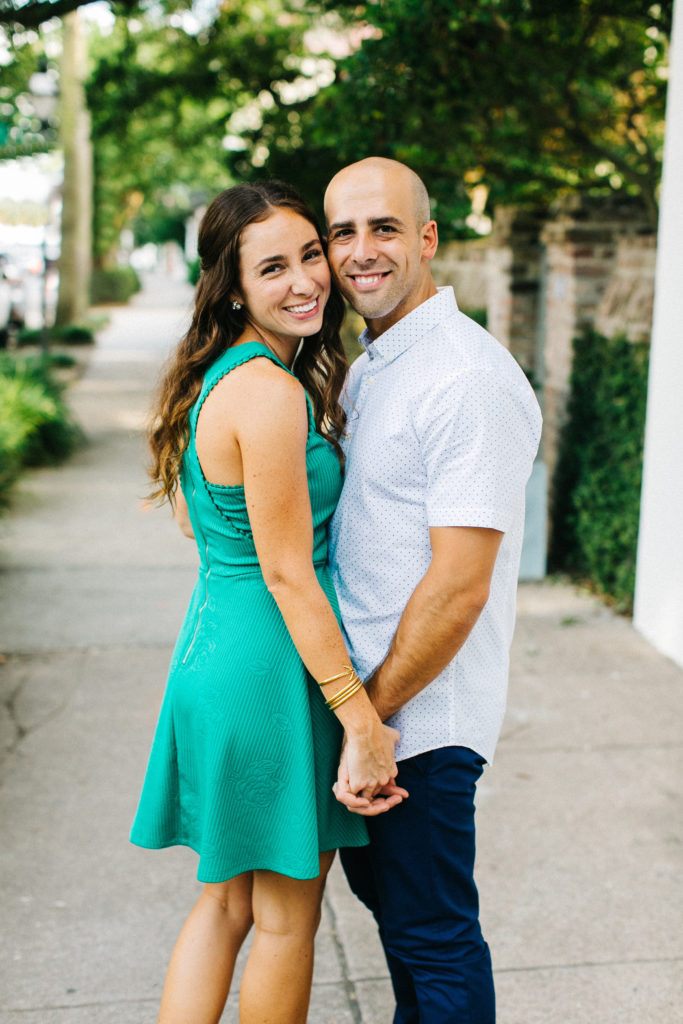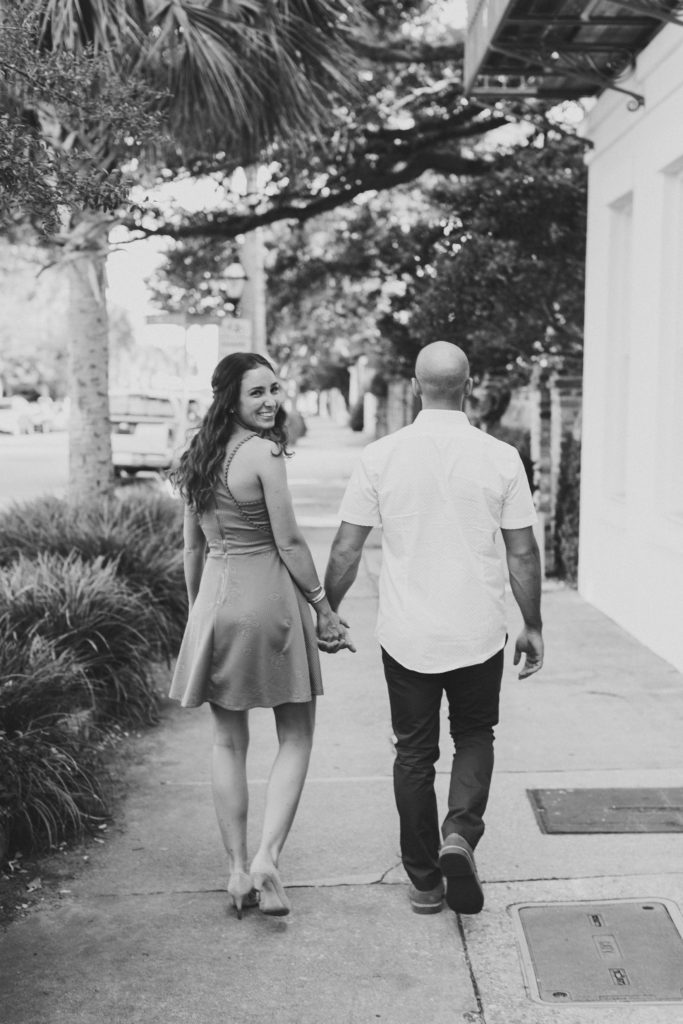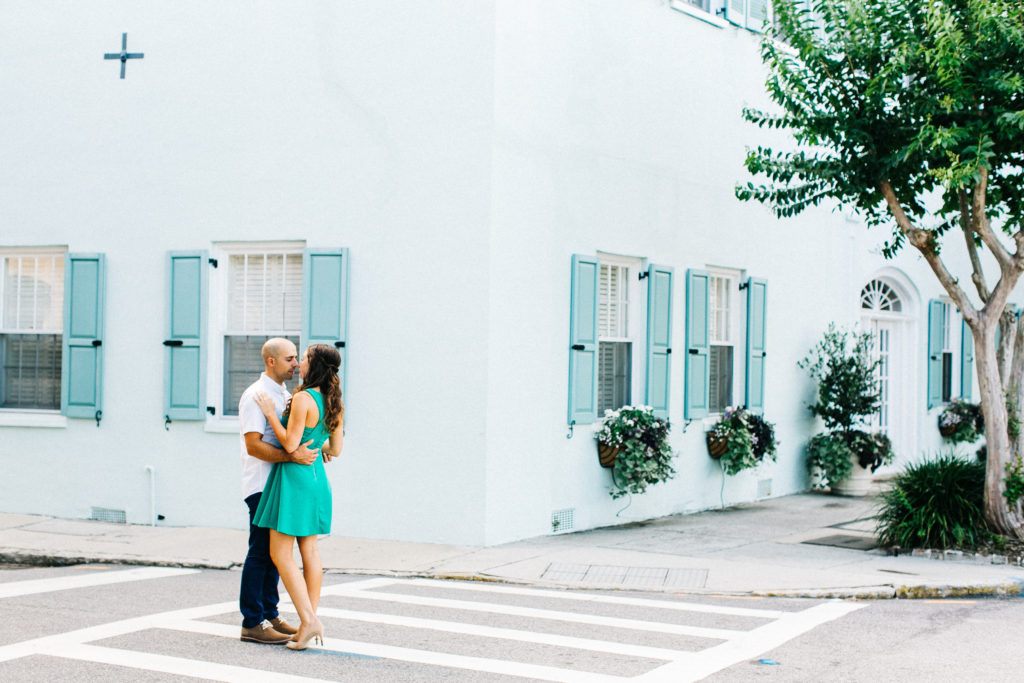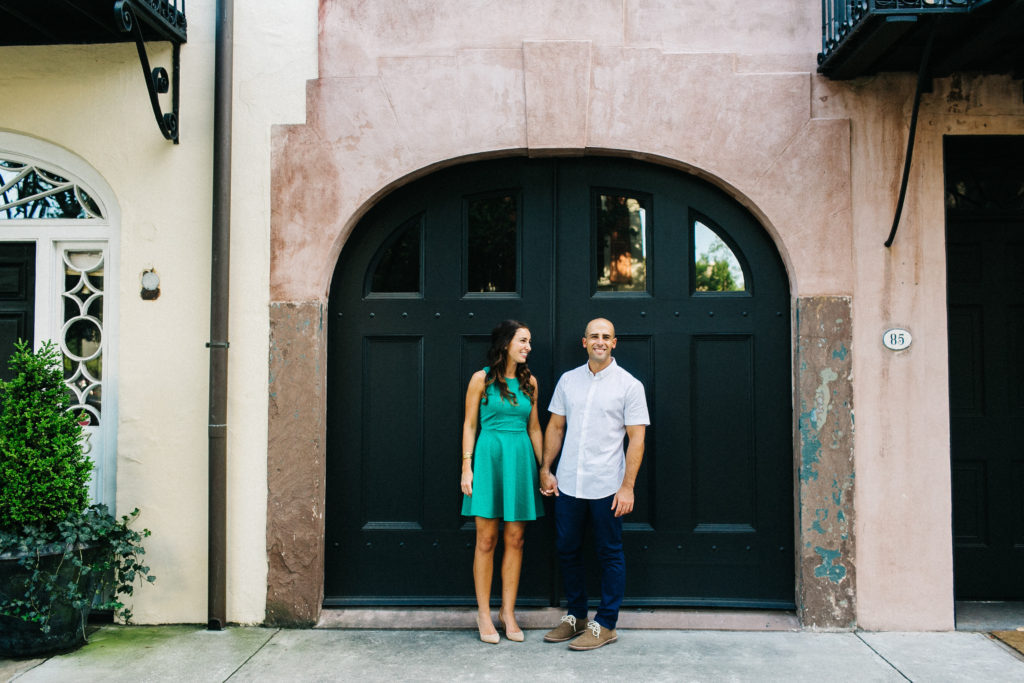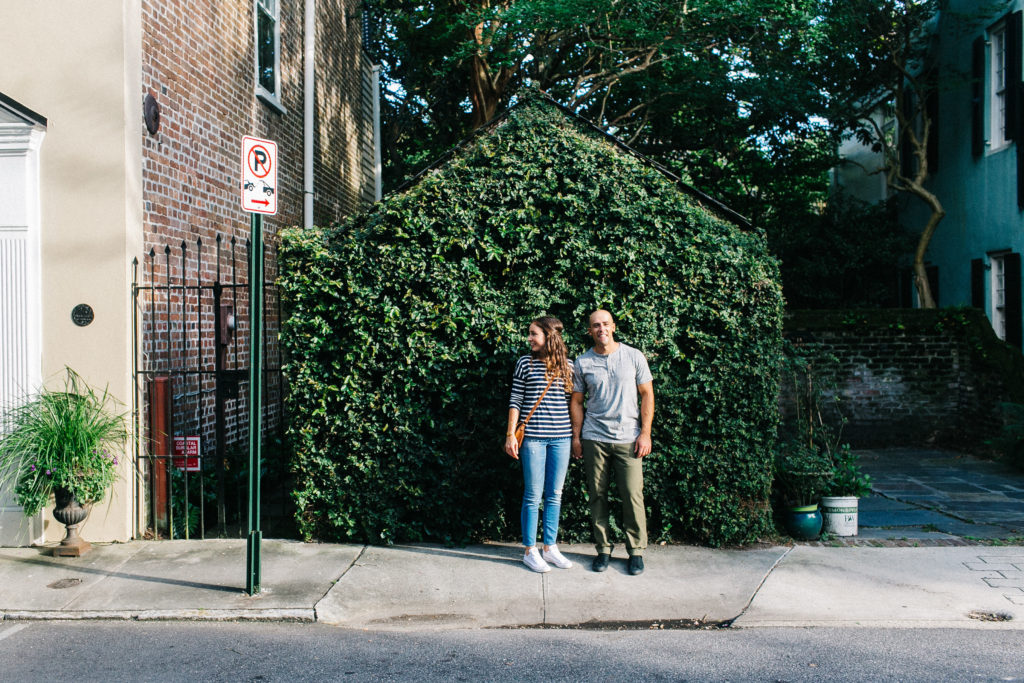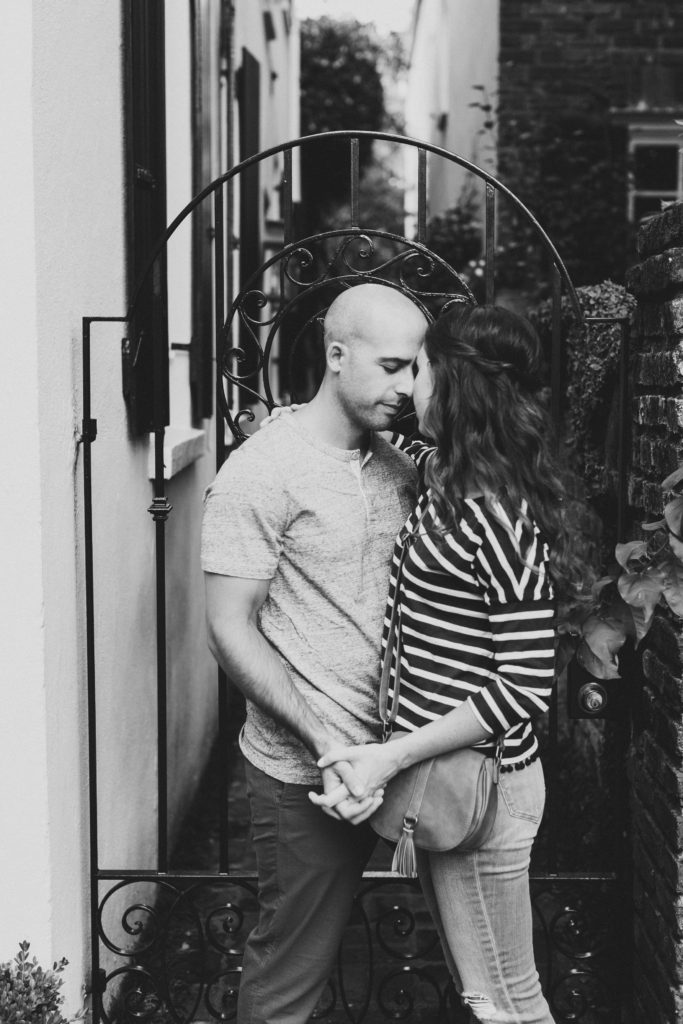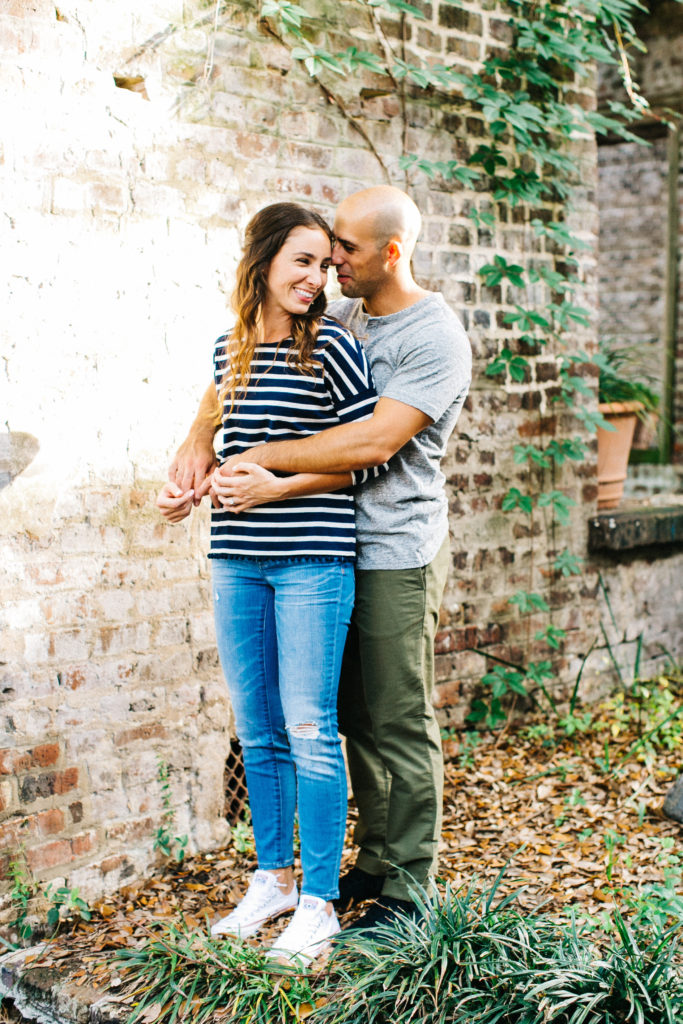 This photoshoot was so much fun! Afterward we went to dinner at High Cotton and loved it so much we ended up having our rehearsal dinner there. More to come on that in my next post! In the meantime, here's more engagement shoot pics: